Blake Shelton and Gwen Stefani Are Reportedly Finally Ready to Wed, But What About Those Baby Rumors?
Blake Shelton and Gwen Stefani are reportedly ready to walk down the aisle. The two have been spending the coronavirus lockdown at his ranch in Oklahoma, and the pandemic has apparently bumped up their wedding plans. While the two are finally ready for marriage, are they thinking about starting a family as well?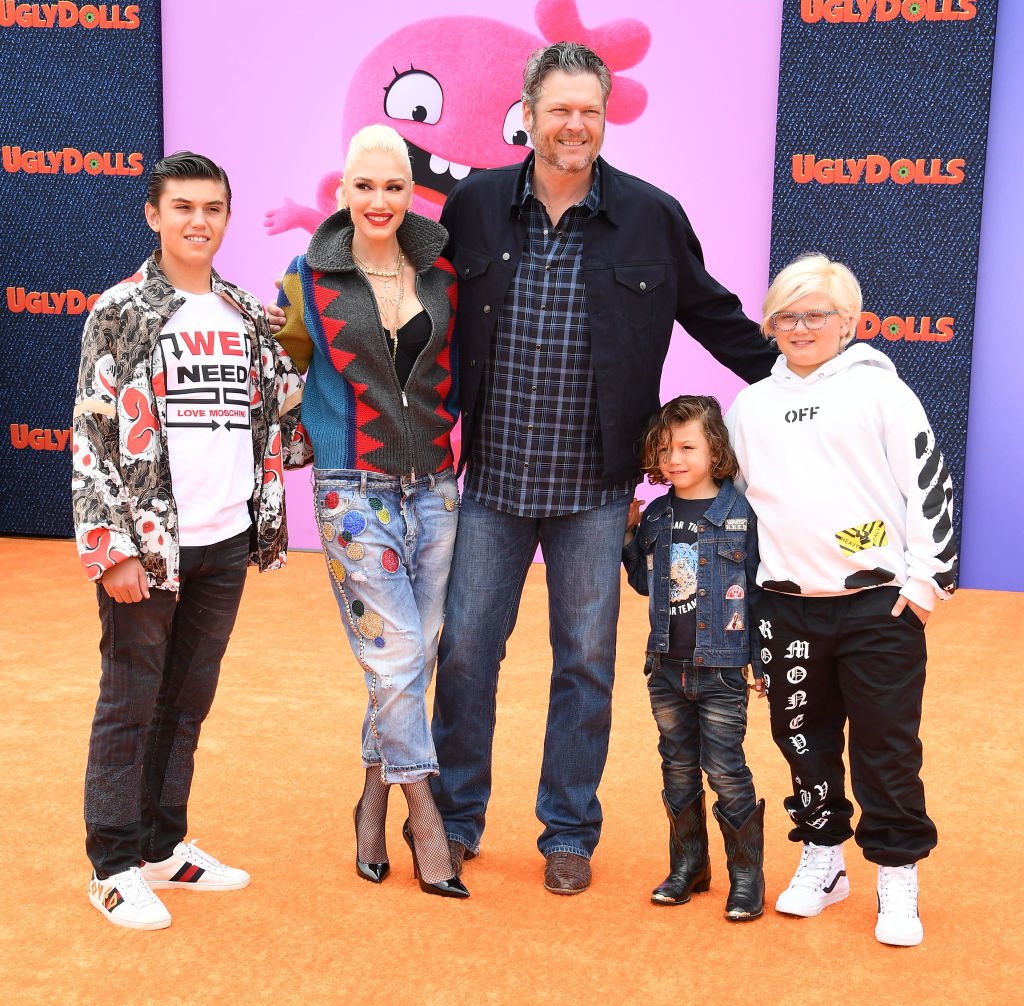 Gwen Stefani changes her mind about tying the knot with Blake Shelton
Stefani and Shelton have faced a slew of wedding rumors ever since their romance took off in the fall of 2015. But it's almost been five years since they started dating and Shelton has yet to buy Stefani an engagement ring.
Inside sources previously claimed that Stefani really wants to marry Shelton, but she was hoping to get her first marriage annulled before settling down a second time. Stefani even reportedly started the annulment process with the Catholic Church and was ready to wait things out until church officials approved it.
RELATED: Inside Blake Shelton's Ranch Where He Is Quarantining With Gwen Stefani and Her Boys
But after the coronavirus pandemic hit, Stefani had a change of heart. According to Us Magazine, the No Doubt singer doesn't care about getting her marriage annulled and wants to move forward with marrying Shelton as soon as things return to normal.
"Gwen wants to have a ceremony and reception with their family and friends. She didn't wait this long to get married with family watching on Zoom," the insider dished. "It has made her realize that waiting for the annulment at this point is just futile because it could take years for the church tribunal to issue the decision."
Stefani was married to Gavin Rossdale for well over a decade before their split in 2015. Shelton has also been married before and separated from his last wife, Miranda Lambert, in 2015. Shelton and Stefani met while working on The Voice and started dating months after their respective divorces.
What about those baby rumors?
In addition to all of the wedding talk, Shelton and Stefani have also faced a lot of baby rumors over the years. So far, the baby reports have not panned out, but that could change now that Stefani is ready to tie the knot.
Stefani shares three children with her ex-husband: Kingston, Zuma, and Apollo. Although Shelton has been married multiple times, the country crooner has yet to have any children of his own (a fact that has only fueled the baby rumors).
When the couple first got together, Stefani spoke openly about always wanting a baby girl. Unfortunately, Shelton and Stefani have not commented on the latest round of baby rumors, so fans will have to wait and see how things pan out on that front.
RELATED: Blake Shelton and Gwen Stefani Just Added to Their Family in the Most Adorable Way
In the meantime, the two have been making the best of their time in quarantine. Back in April, the couple's latest duet, "Nobody But You," reached the top spot in the country charts. Following the news, Shelton took to social media to congratulate Stefani on her first #1 country song.
"Congratulations @gwenstefani on your first country song going #1 at country radio!!!" he wrote. "Not bad for your first try!!!!!"
Stefani has been staying at Shelton's sprawling ranch in Oklahoma throughout the lockdown. Her three boys have also been spotted on the property and seem to be enjoying their time in the great outdoors.
Gwen Stefani posts an adorable video of Blake Shelton and her son Kingston
Like many families around the world, Stefani and Shelton were forced to celebrate Kingston's birthday in the privacy of their home. In honor of his 14th birthday, Stefani took to social media and shared a cute clip of Shelton joking around with the birthday boy.
In the video, Shelton playfully kisses Kingston on the cheek while giving him a big hug. The teenager quickly pulled away and gave Shelton a hilarious look after the brief moment of PDA.
"Happy b day kingking gx @blakeshelton," Stefani tagged the video
RELATED: Blake Shelton Shows Fans Just How Much He Loves Gwen Stefani's Oldest Son Kingston on His Birthday
Over the past five years of their romance, Shelton has developed a close bond with all three of Stefani's boys. In fact, he is often showing them signs of affection in public and has turned out to be a great father figure in their lives.
The birthday clip came a few weeks before Shelton and Stefani enjoyed a quick getaway to the Lake of the Ozarks. Fans quickly spotted the two at the late and a few lucky individuals snapped pics with The Voice stars.
Blake Shelton and Gwen Stefani have yet to comment on the latest rumors swirling around their romance. It is also unclear when the pair will be heading back to Los Angeles, where they reportedly purchased a home together.