Blake Shelton and Gwen Stefani: Why Carson Daly Didn't Think the Pair's Romance Was 'Going to Work' When They First Started Dating
Blake Shelton and Gwen Stefani are officially a married couple! The two tied the knot over July 4 weekend in front of close family and friends. Among the attendees was The Voice host Carson Daly, who officiated Shelton and Stefani's wedding.
Daly is one of the only people who has gotten to watch up close as the couple's romance has blossomed over the years. While one might think that he's always been supportive of the pair's relationship, it turns out that Daly wasn't so sure about the two dating in the beginning.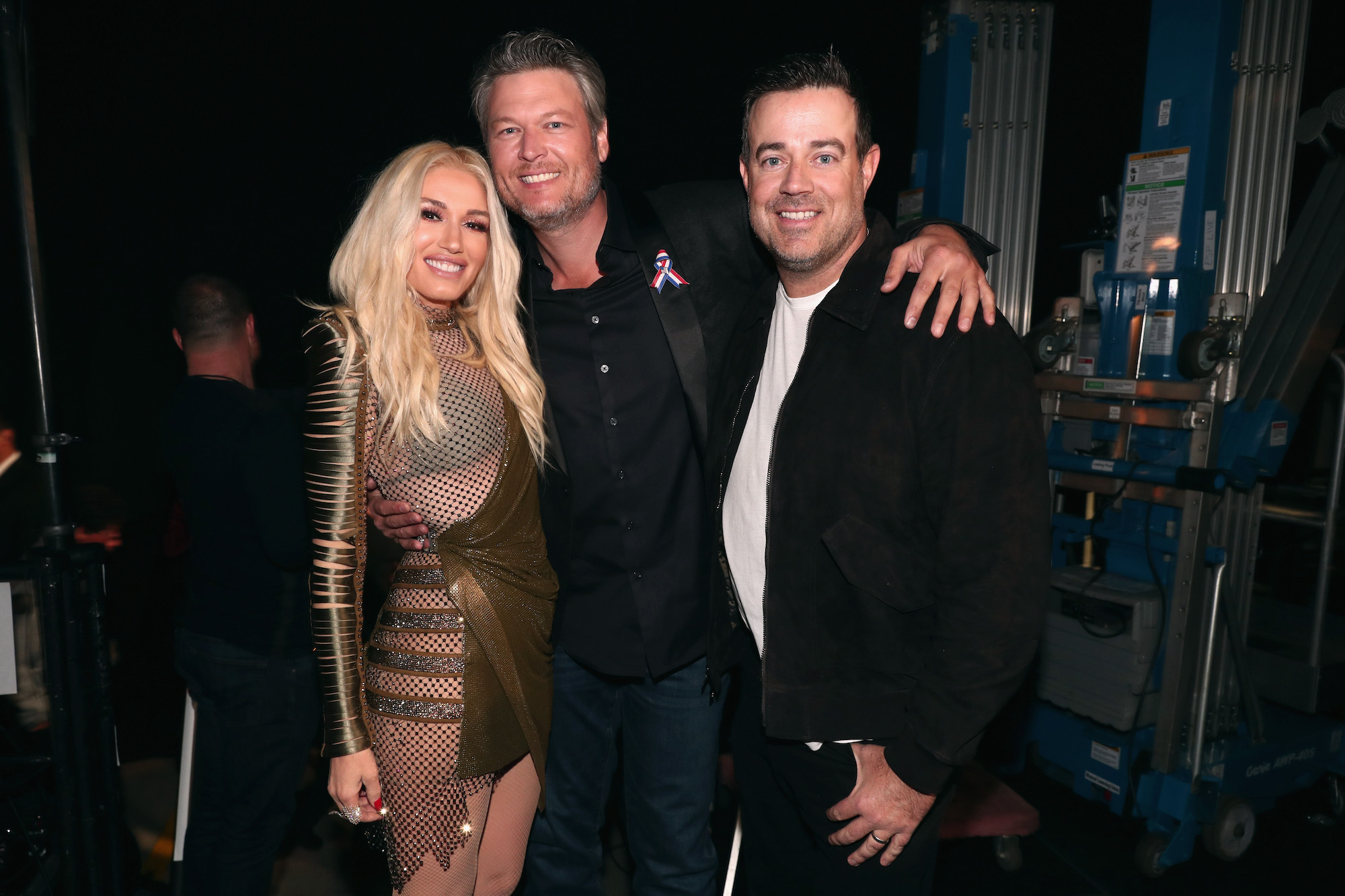 Carson Daly told Gwen Stefani not to date Blake Shelton
From day one, many were fans of Shelton and Stefani getting together. While most people embraced the pair's budding romance, Daly actually wasn't on board with their relationship at first.
While speaking with the Today show's Hoda Kotb and Savannah Guthrie alongside Stefani back in January 2021, The Voice host revealed that he voted "no" when sparks first began to fly between the singers.
"Five years ago, when you started to date Blake, you'll remember this, we went back to your house, your old house in LA, and I sat you and Blake down in the kitchen," Daly recalled to Stefani. "And I said, 'You guys, pump the brakes. This is not good. This is not going to work.'"
Daly shared that he advised the No Doubt singer not to pursue a romance with the country singer by telling her that she's "too good" for him.
"I looked at Gwen, and I said, 'You're much, much too good for this guy," he continued. "You're smart. You're intelligent. You're one of my oldest friends. And then there's Blake.'"
Gwen Stefani couldn't help but fall in love with Blake Shelton
Daly's reservations regarding Stefani and Shelton's relationship makes a ton of sense, given his history with the two.
He and the "Hollaback Girl" singer became friends during his days as a radio DJ and MTV's TLR host. Meanwhile, Daly has been friends with Shelton since the first season of The Voice, which premiered a decade ago.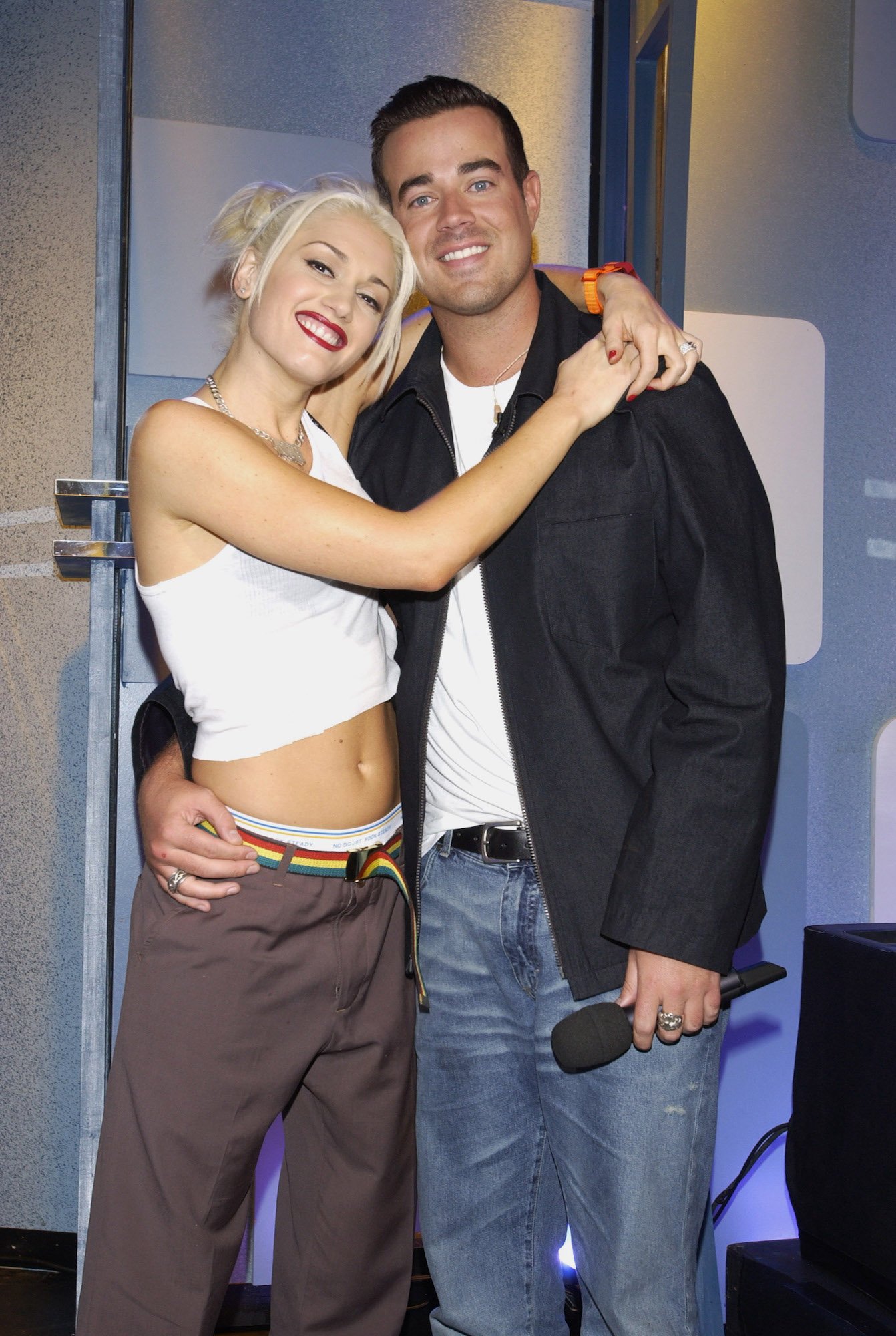 RELATED: 'The Voice': Gwen Stefani Tells Blake Shelton to "Keep Me" in Response to Carson Daly's Sweet Message
While Stefani likely appreciated her longtime friend looking out for her best interests, ignoring his advice was probably the best thing she did.
Stefani and Shelton officially got together in 2015 following their respective divorces — Blake from Miranda Lambert and Gwen from Gavin Rossdale.
According to Stefani, she couldn't help but fall hard for the country singer, whom she says is "such a good guy."
"What don't I love about Blake, and what don't we all love about Blake? I feel like it's very mutual in the room right now, Hoda," the singer said while appearing on the Today show with Daly. "He's one of the most generous human beings and down-to-earth. It almost sounds generic, but it's just so true."
Shelton and Stefani dated for the next five years until they got engaged in October 2020, which they announced on Instagram.
Carson Daly played a huge role in Gwen Stefani and Blake Shelton's wedding
After casually hinting at a wedding for months, Shelton and Stefani finally tied the knot on July 3, 2021. The pair said their "I Do's" in front of 40 of their closest friends and family members at Shelton's Oklahoma ranch, in a chapel he built for Stefani on the property.
RELATED: 'The Voice' Host, Carson Daly Said Blake Shelton Was Miserable Before Hooking Up with Gwen Stefani
To make their big day even more meaningful, Daly officiated the couple's nuptials.
Though he initially wanted Shelton and Stefani to "pump the breaks" on their relationship, it seems Daly has since come to terms with their romance.
While their love for one another likely played a part in the television personality's change of heart, it possible that his budding friendship with Shelton helped him get on board with their relationship.
"He's become one of the closest people in my life, to be honest with you," Daly told Today back in February 2021. "We're very close, which is ironic because I — obviously, you know, I'm a producer on [The Voice], I'm involved in recruiting coaches. I've talked some people into doing the show. And he was the person I knew the least. And so it's just ironic that 10 years later, he's the one that I'm definitely closest with. Our families vacation together at this point, and so I'm very grateful."
He continued, "Aside from what the show, from an employment standpoint, has done for me and my family, you know, my friendship with Blake is probably the next best thing I've yielded by being on the show."