Blake Shelton First Sang 'We Can Reach the Stars' to Gwen Stefani on Their Wedding Day
Blake Shelton and Gwen Stefani went from being coaches on The Voice to life partners. These two exchanged wedding vows in 2021, with Shelton later releasing one song he performed at the ceremony. Here's what we learned about his Body Language track "We Can Reach the Stars."
Blake Shelton and Gwen Stefani got married in July 2021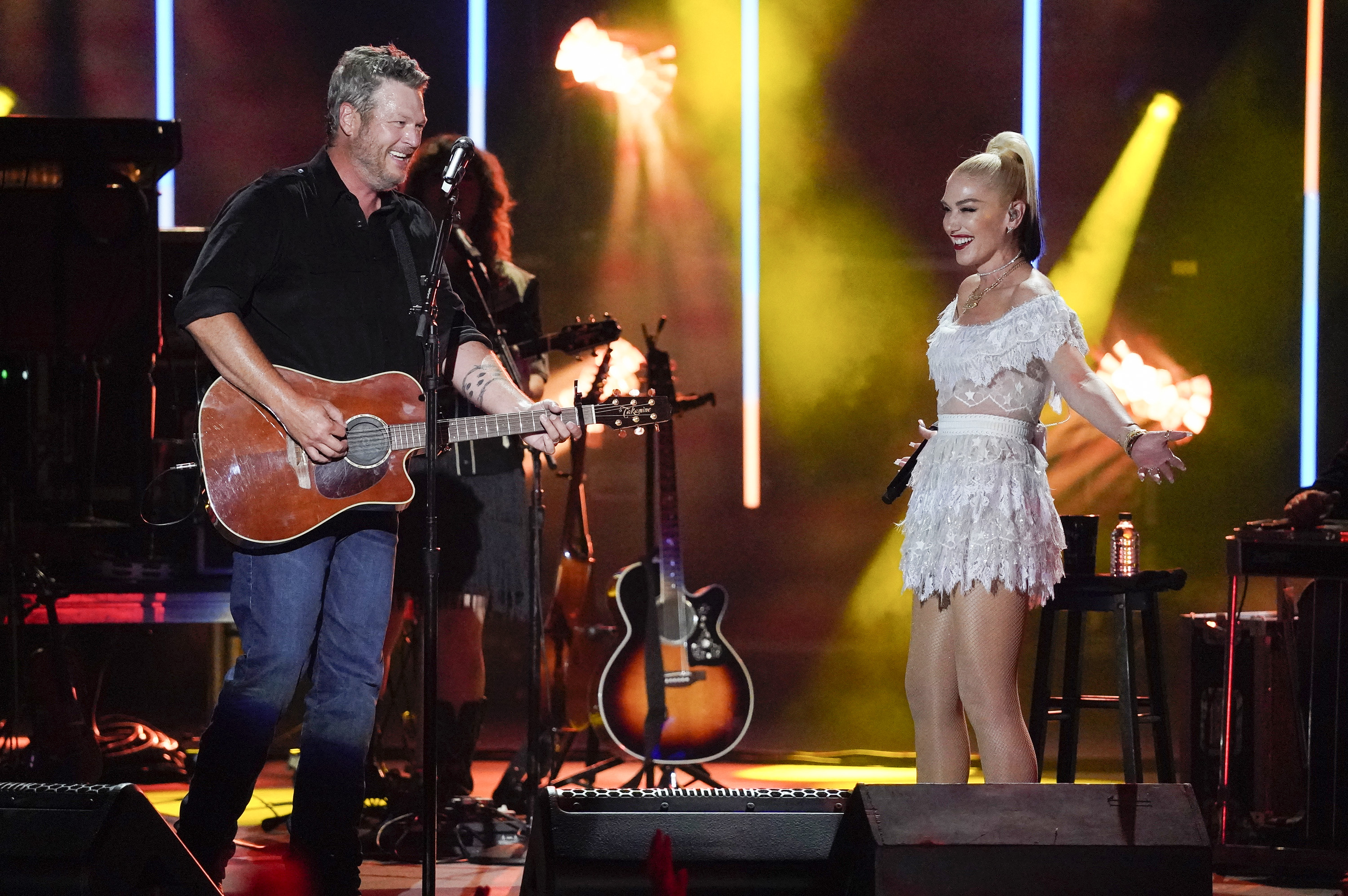 Stefani and Shelton are award-winning singers with varying careers. These artists both appeared on NBC's reality series, The Voice, where they became friends and, eventually, a couple. They recorded a duet together — "Nobody but You." In 2020, the country artist proposed to Stefani. She said yes.
After an engagement that lasted several months, these music stars finally tied the knot on July 3, 2021. In the following weeks, Stefani posted pictures to her Instagram. Some posts detailed her shoe choice, the designer behind her boys' suits, and the guests in attendance.
One post featured an image of the tiered wedding cake, with Stefani confirming that "dreams do come true" in its caption. The picture earned over a million likes from fans, some sharing well wishes with the happy couple. Fans also learned more about the wedding ceremony itself, particularly what made Shelton and Stefani's vows so special.
Blake Shelton first performed his song 'We Can Reach the Stars' on his wedding day
With Carson Daly officiating the ceremony, these artists wrote their vows. Shelton stunned Stefani with the song "We Can Reach the Stars," an original song described as a "love letter" to his now-wife. The first time he ever performed the track was at their wedding.
The song became a welcome addition to Shelton's Body Language, now available on most major streaming platforms. "We Can Reach the Stars" earned over a million Spotify plays since its debut.
Gwen Stefani wrote her own wedding vows
Stefani did not write an original song for this event. According to Shelton, though, Stefani's weddings vows were particularly sentimental, mentioning some of Shelton's family. These vows were even more emotional for Shelton, who had not heard them beforehand.
"The thing that got to me was she spoke about my [late] brother and my dad as if she had known them almost," Shelton said during an interview with People. "She didn't make it seem that way, but it felt that way as she was speaking about them." 
"She said she wished they were there and what kind of men she thinks they must've been," he continued. "Man, it hit me. Like, I couldn't believe how hard it hit me. I felt like at this point. I've kind of gotten calloused. I guess I'm not because that absolutely slayed me. It's hard to even remember what else she even said. I'll never forget that feeling."
"We Can Reach the Stars" is available on most major streaming platforms.
RELATED: 'The Voice': Gwen Stefani Admitted She Had No Idea Who Blake Shelton Was and Didn't Understand Why People Liked Him