Will Blake Shelton and Gwen Stefani Have a Baby Girl Now That They Are Finally Married?
Blake Shelton and Gwen Stefani have tied the knot, laying to rest years of rumors surrounding their romance. But for many fans, the wedding simply means it's time to put all of their focus toward hints of a possible pregnancy.
Will Shelton and Stefani have a baby girl now that they are husband and wife?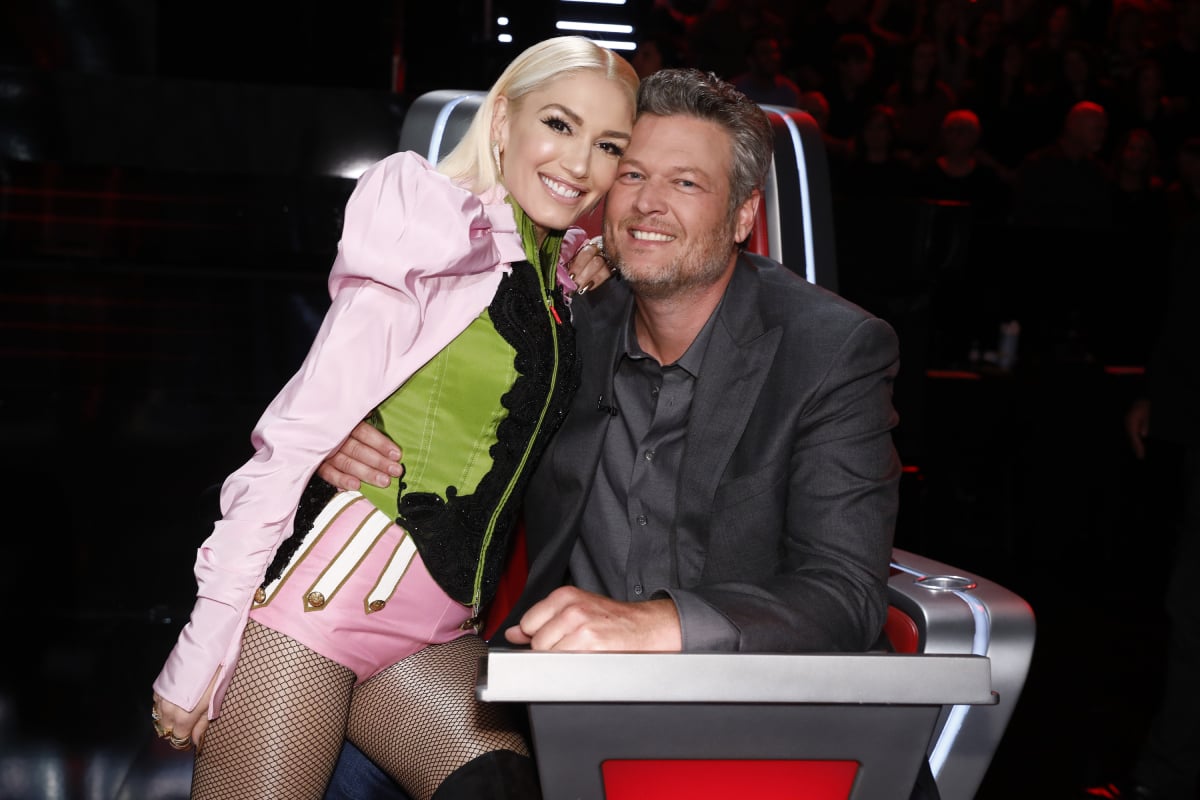 Blake Shelton married Gwen Stefani over the July 4th holiday weekend
After six years of dating, Shelton and Stefani got married during the July 4th holiday weekend in an intimate ceremony at his Oklahoma ranch. The guest list featured 40 of the couple's closest friends and family members. Including the three sons that Stefani shares with her ex-husband Gavin Rossdale — Kingston, 15, Zuma 13, and Apollo, 7.
The wedding comes after rumors followed the couple for years claiming they had tied the knot in secret. The Let Me Reintroduce Myself singer wore a custom Vera Wang gown with a veil that had the names "Blake, Gwen, Kingston, Zuma, and Apollo" embroidered on the bottom.
'The Voice' coaches met on set at the perfect time
As fans know, Stefani and Shelton met on the set of The Voice back in 2014 when they were both married to other people. But by the summer of 2015, Shelton's four-year marriage to Miranda Lambert had come to an abrupt end. At the same time, Stefani's 13-year union with Rossdale ended after she caught him having an affair with the nanny.
Going through such heartbreak at the exact same time sparked a friendship between the two, and it quickly developed into something more.
"Gwen saved my life. Who else on earth could understand going through a high-profile divorce from another musician? You can't even imagine the similarities in our divorces," Shelton told Billboard in 2016.
Will Blake Shelton and Gwen Stefani welcome a baby girl?
During Stefani and Shelton's six-year relationship, the baby rumors have been just as common as the wedding rumors. Shelton doesn't have any kids of his own and Stefani has three sons with Rossdale. This situation prompted the popular claim that the couple wanted to have a baby girl of their own.
Numerous outlets reported that the 51-year-old Stefani has gone through IVF treatments to help her and Shelton conceive. Others claimed to have spotted a baby bump on the singer. But, none of those reports have turned out to be true — so far.
The country singer has a close bond with his stepsons
Shelton has been part of Stefani's life since her boys were little, and he's helped raise them. The God's Country singer has developed a close bond with his stepsons, which was a new experience for him.
When Stefani gave Shelton a Father's Day shoutout on Instagram in 2018, he told The Today Show that his transition from "buddy" to father figure was "scary."
"That's a scary moment for me, because it's one thing for me to be with the kids all the time and be their buddy," Shelton said. "But then you do have to consider after awhile, that they're starting to listen to things that you say, and there's a lot of responsibility that comes with that, which is new to me."
Blake Shelton's wife doesn't want to wait any longer, insider claims
In a 2020 article from Australia's Micky, an insider claimed that Stefani is done waiting and wants to add another baby to their family.
"Gwen is 50 and she doesn't want to wait any longer if she's going to add another child to the mix," the source said at the time. "And Blake would be over the moon to find out he was going to be a first-time dad because he's had plenty of practice helping Gwen raise her three boys."
The insider added that Stefani loves her three boys more than anything. But as a "girly girl," Stefani supposedly wants a daughter.
Shelton and Stefani's interactions with their fans about their relationship and wedding has made it clear that they will share big news when the time is right. If they do decide to have a baby, fans can be confident that Shelton and Stefani won't keep it a secret.
RELATED: How Blake Shelton and Gwen Stefani Found Their Happy Ending After Major Heartbreak