Blake Shelton and Gwen Stefani's 'Nobody But You' Video Shows Clips of Their Life Together
Blake Shelton and Gwen Stefani have released music together before. Now they're back with a new song, "Nobody But You." The music video is here and there are clips of the couple living their life together. Find out which private moments they recreated and showed for their fans.
Blake Shelton's new duet with Gwen Stefani is about their life together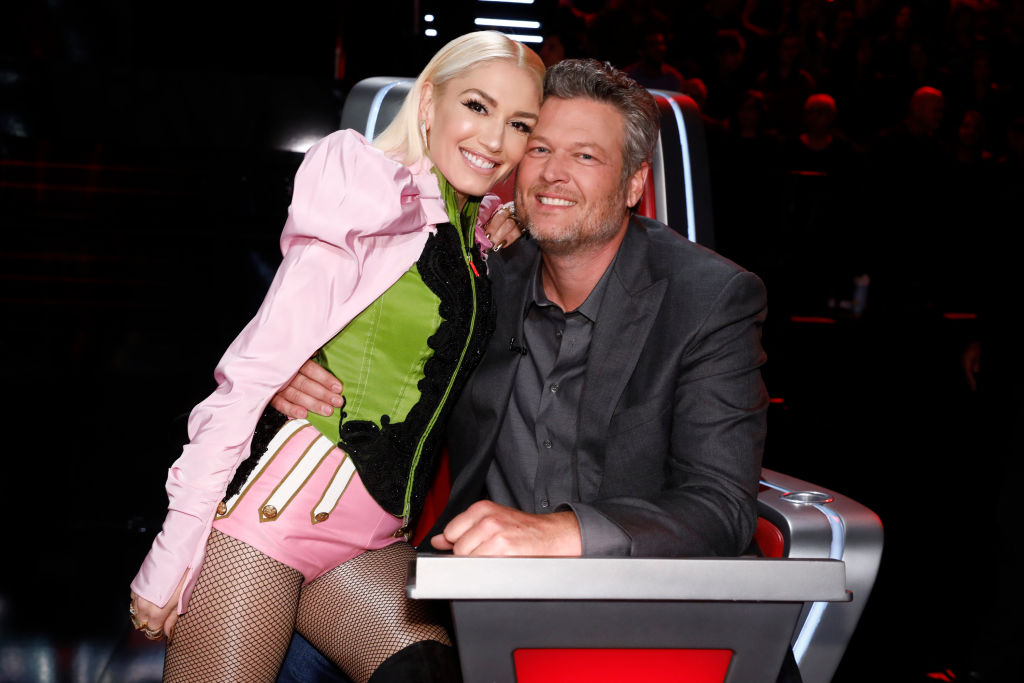 The couple is back with another song. Shelton talked about how it came together and what the song means.
"This was one of those songs where the more I heard it, the more I fell in love with it," the country singer said according to CMT. "I also realized how important it is for me and where I am in my life, and I think that's why Shane McAnally was trying to get it to me. It fits my story. I was about to go in and record when I decided that it needed Gwen on it because it is our song. I think it's magic."
He went on to talk about the lyrics. "The lyrics of that song are so on point, not just for me and Gwen, but I think for a lot of people," he told Nashville Lifestyles. "The song is not a fairytale, but at the same time it's the most epic, earth-rattling love song I've heard in a long time, because the lyrics are so honest and just say it how it is."
The couple has talked about spending time together on his ranch
Shelton has a ranch in Tishomingo, Oklahoma. Stefani has talked about enjoying spending time there with her sons.
"It's very tribal," she revealed to Marie Claire. "Blake has a sister, she comes with her kids. We cook and get muddy and dirty. There are ATVs. Being a mother of three boys, it's kind of the perfect place. Everything is real now, whereas before, things didn't seem so real."
Stefani also revealed that she wrote the song, "Christmas Eve" while she was on the property.
'Nobody But You' video shows their life together
The music video is now out and there are several cute scenes in it of the singers being together. One of them is Shelton and Stefani relaxing on a couch together with a dog. Another is of them cuddling by the water. There is a third where they are eating together and sharing fries.
There are other scenes that seem more personal. Shelton is seen driving a truck with the pop singer in the passenger seat. Then they are cuddling up on a porch again by a body of water. It looks like the property is under construction given the land is muddy and there are planks of wood that can be seen on the ground.
It also looks like there might be some personal videos and selfies of the couple kissing mixed into the video. Sadly, we don't get to see the rest of their family in it.
Fans will soon be able to see the couple perform together again. They are taking the stage for the Grammy Awards on Jan. 26.