Blake Shelton Impressed Gwen Stefani With These 2 Sweet Things
Find out how Blake Shelton impresses his girlfriend, Gwen Stefani.
It's one of those relationships that no one saw coming: Blake Shelton and Gwen Stefani are two music icons from two separate worlds. Yet, nearly five years after their first meeting, the couple seems stronger and more committed than ever.
It's obvious that there is mutual respect between the couple and the fireworks are surely there. But, for Stefani, there are a few things that really stick out and make her country star beau "the one." Let's take a look at what really makes it work between the pair.
Blake Shelton and Gwen Stefani met on 'The Voice'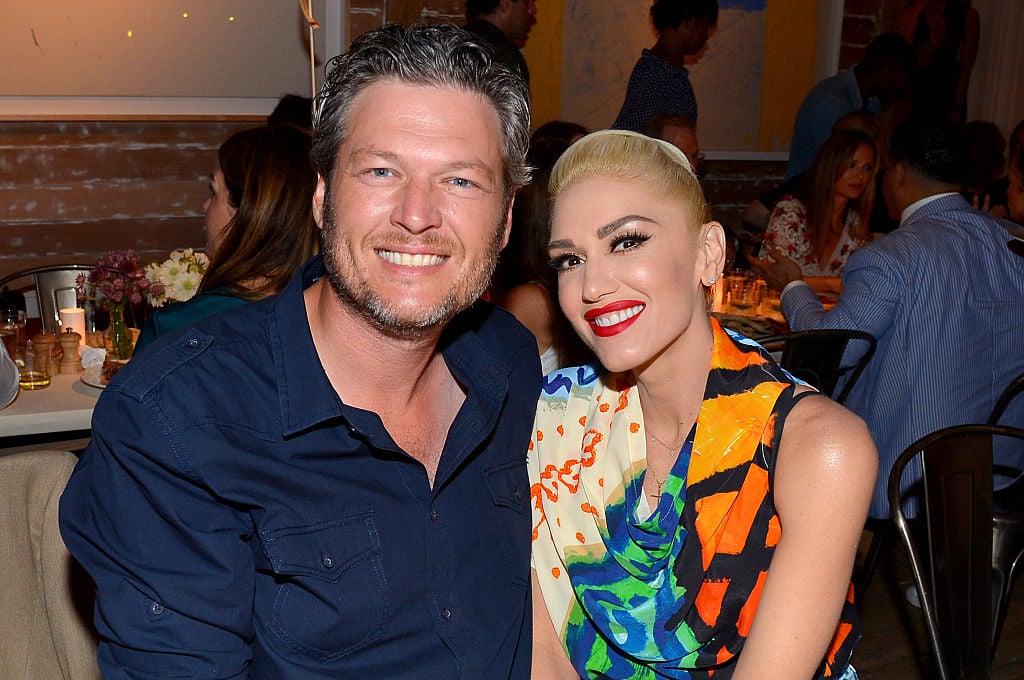 Back in 2015, Shelton was just ending his four-year marriage with country singer Miranda Lambert. Shelton and Lambert, who had been one of country music's hottest couples, ended their marriage amid speculation that Lambert was cheating.
At the same time, Stefani was going through a divorce of her own. The world had just learned that Stefani's husband, singer Gavin Rossdale had been having an affair with the family's nanny.
When Stefani and Shelton met on the set of The Voice, neither one of them was expecting to find love. But to fans, it was obvious that something was going on between the pair. Within months of Stefani's debut on the show, rumors were swirling that the pair had become a couple.
By 2016, the couple confirmed that they were dating. Since then, Stefani and Shelton have been one of the most unexpected, but strongest, relationships in Hollywood.
Many fans have been speculating that a marriage may be around the corner, pointing to little hints dropped by the couple. But neither singer has confirmed any upcoming nuptials and, for now, they seem to be enjoying their time with one another.
Gwen Stefani will be working with Blake Shelton on 'The Voice' again
Stefani stepped away from The Voice in 2016, while Shelton remained as one of the two original judges. But recent events meant that there was an open spot on the show. Maroon 5 frontman and the other original judge, Adam Levine, announced that he would not be returning to the show. NBC revealed that Stefani would be brought on as Levine's replacement. Given that the singer had been a long-time fixture of the show, Stefani taking his place may mean that she has more of a permanent gig than the last time she was on the show.
While fans are surely going to miss the hilarious banter between Shelton and Levine, there is obviously a spark between Shelton and Stefani that will bring a different element to the show. The couple worked very well together in the past, and we wouldn't expect anything different this time around.
What two things about Blake Shelton impressed Gwen Stefani the most?
It's easy to see that there is a strong connection between the unlikely pair, but there are a few things that really make Stefani go weak in the knees. A source told US Weekly recently that the Hollaback Girl singer is completely smitten with the country crooners southern charm. They continued, saying: "Take away her celebrity status and she shares the same traditional Midwestern values as Blake."
But there's more to the love that Stefani has with Shelton. The source says that Shelton is extremely close with Stefani's three boys, noting that he loves to spend time with them getting dirty on the ranch, hunting, and hiking. Shelton, who has no children of his own, has previously discussed how much he enjoys spending time with the boys. This strong connection is important and shows just how much Shelton cares for his girl.