Blake Shelton Jokes About Being a 'Lazy Deadbeat Husband' to Gwen Stefani
Blake Shelton and Gwen Stefani got married this past summer. The country music singer recently agreed with a critic who called him a 'lazy deadbeat husband.'
Blake Shelton and Gwen Stefani are a power couple in music. The couple recently got married after six years of dating. 
Shelton recently opened up about the kind of husband he is to Stefani. The country music star also joked about being a "lazy deadbeat husband."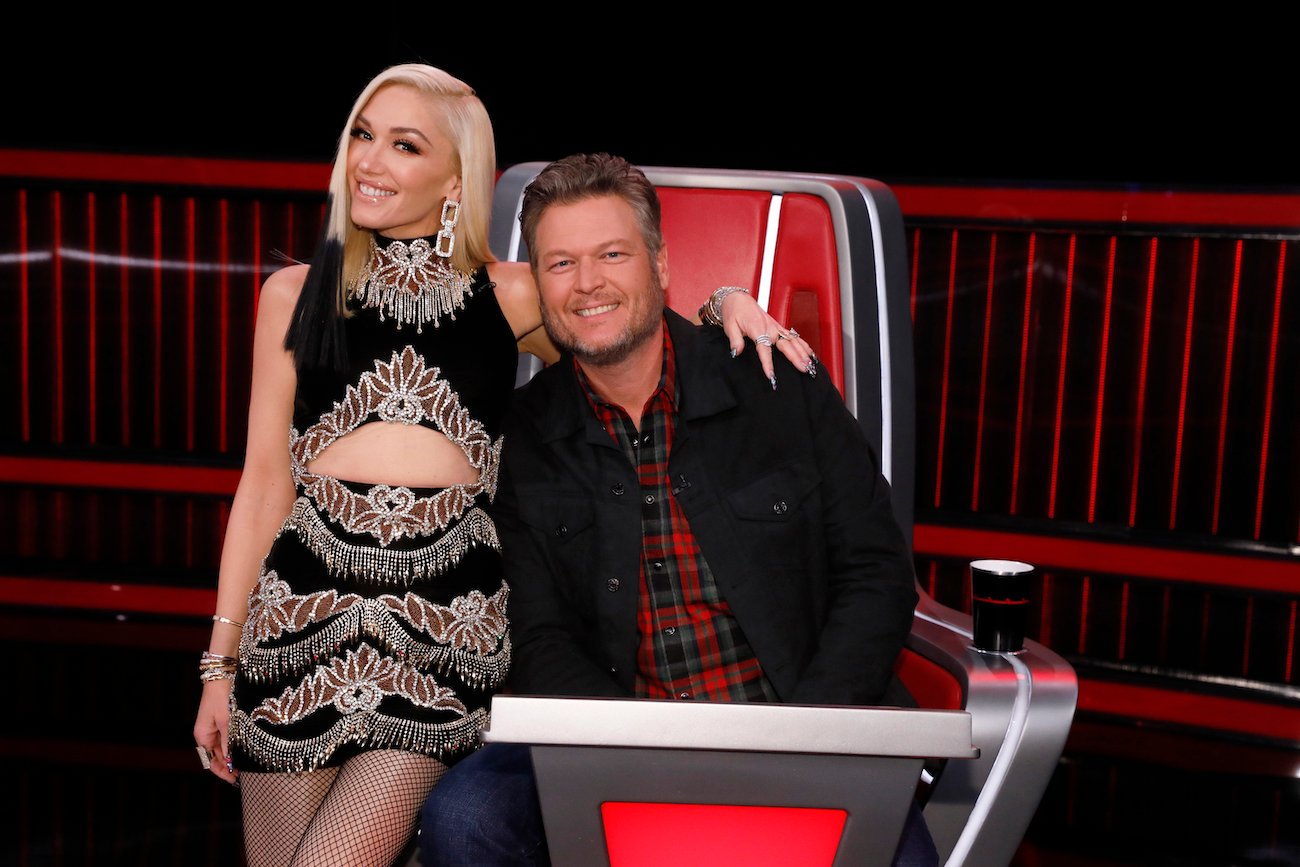 When did Blake Shelton and Gwen Stefani get married?
Shelton and Stefani began dating in late 2015 after meeting on The Voice. The two of them previously said they bonded with one another because they went through their respective divorces at around the same time.
In the fall of 2020, Shelton proposed to Stefani during her birthday celebration on his Oklahoma ranch. 
The couple got married in July 2021 in an intimate event. According to Page Six, Shelton and Stefani had a chapel built on Shelton's ranch for their wedding. TV and radio host Carson Daly, a long-time friend of Stefani's, officiated the ceremony.
Blake Shelton jokes about being a 'lazy deadbeat husband'
Shelton recently made a visit to The Ellen DeGeneres Show, where he talked about the wedding planning process. The singer joked about being a "lazy deadbeat husband."
"At one point, I was saying in an interview, 'We're letting Gwen do whatever she wants for the wedding," Shelton said. "And then some writer wrote, 'Well, oh, look, he's already a lazy deadbeat husband.'"
Shelton joked, "But the truth is: I am. What do I know about that stuff? Of course it was her idea and her vision. All I had to do was drink and kiss Gwen Stefani—I mean, my God, the greatest gig I've ever had."
Shelton was likely referring to his USA Today interview back in May 2021. There, he talked about letting Stefani take the lead while planning their wedding because his choices would be "classless."
"If I was picking our meal, it would just literally be everything fried," he said. "French fries, chicken tenders, you know, all of that stuff. I think she knows that it would be a pretty classless wedding if I was in control."
He also shared that Stefani would pick out his outfits for the wedding as well.
How are Blake Shelton and Gwen Stefani making their marriage work?
Shelton and Stefani dated for six years before tying the knot, so it seems the couple has had a lot of practice in maintaining their relationship.
Stefani once said (via JustJared) that she got some inspiration from her own parents: "You get what you put in. I've learned that from my parents, who have been married for almost 49 years—proof that the more you work at marriage, the more amazing the rewards."
According to Us Weekly, an alleged source shared that Shelton's relationship with Stefani is different than his previous ones.
"He does feel different in this relationship," the insider said. "Blake is much more secure with Gwen. He can trust her, and there is a mutual level of respect."
The source also said that the couple tries to never be apart for more than two weeks and "deal with problems as soon as they surface."