Blake Shelton Jokes He and Gwen Stefani Decided He'll Grow His Mullet Back
Many singers are rescheduling their concerts to avoid further spread of the coronavirus and that includes Blake Shelton. He is staying at home, but he is still able to joke about the situation with Gwen Stefani. Find out what he had to say about his break at home and more.
Blake Shelton announced his tour will be rescheduled
The country singer was set to perform in Omaha, but that was canceled due to health concerns. He tweeted announcing this decision.
Shelton tweeted on March 12, "Omaha, I'm here in your city with my friends and heroes and am ready to play a show for you, but for all the right reasons – chiefly everyone's safety and well-being – we have to reschedule tonight and the rest of the tour." He then added, "Please take care of yourself and your loved ones. You can bet we'll see you back here soon!"
He later tweeted about staying at home. Stefani also had to tweet about canceling her show. She tweeted on March 11, "So sad I won't be able to see u guys at @RODEOHOUSTON but understand safety is most important. Hope to see u guys soon."
Shelton apologized for Gwen Stefani not being on 'The Voice'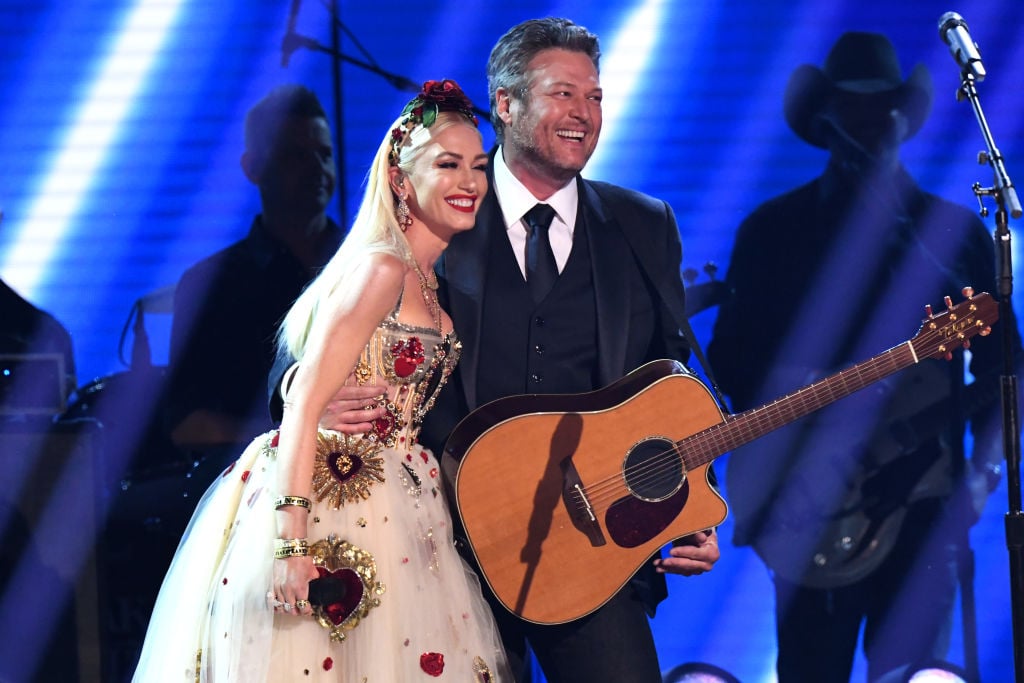 Fans are still able to watch Shelton on The Voice. The recent episode showed the last Blind Auditions. Shelton mentioned Stefani no longer being on the show.
That's because Anders Drerup auditioned putting a ska twist on Elvis Presley's "Can't Help Falling in Love." Nick Jonas was the only one to turn around for him.
"Hey, buddy, Gwen Stefani is not on this season. You're stuck with Nick. I'm sorry," Shelton told him after the performance. That's because Stefani is a fan of ska and had a ska artist last season.
He joked that he is growing his mullet back
The country singer now has a break due to avoiding the coronavirus. He still has a sense of humor about the whole thing.
He tweeted on March 17, "I have an announcement. With basically EVERYTHING I had scheduled being canceled for the foreseeable further @gwenstefani and I have made a decision together. I am growing my mullet back as a symbol of hope or some sh*t like that.. Anyway it's coming back! For real. Stay tuned…" A fan responded with an old picture of him with the mullet.
Fans also replied hoping to watch the couple perform together online. "How about a Gwen & Blake acoustical season for all of us," one fan tweeted. "Since you two are already up, you could put together a live show from your ranch!!! The two of you are so funny, I'm sure it would be a hit!!!!" another fan tweeted.
The couple previously was at his concert in L.A. with her sons on March 7. Stefani posted a picture of them performing together on Instagram. She captioned it with "Got to hop on stage w my best friend @blakeshelton tonight #friendsandheroestour #nobodybutyou 2020 Gx." They recently released a duet together called "Nobody But You."