Blake Shelton Made the Same 'Old-School' Move to Propose to Miranda Lambert and Gwen Stefani
This is Blake Shelton's third engagement given he was married twice before. His last wife was Miranda Lambert and they talked openly about their engagement. The country singer reportedly made the same old-school move before proposing to Gwen Stefani.
Blake Shelton talked to Miranda Lambert's father first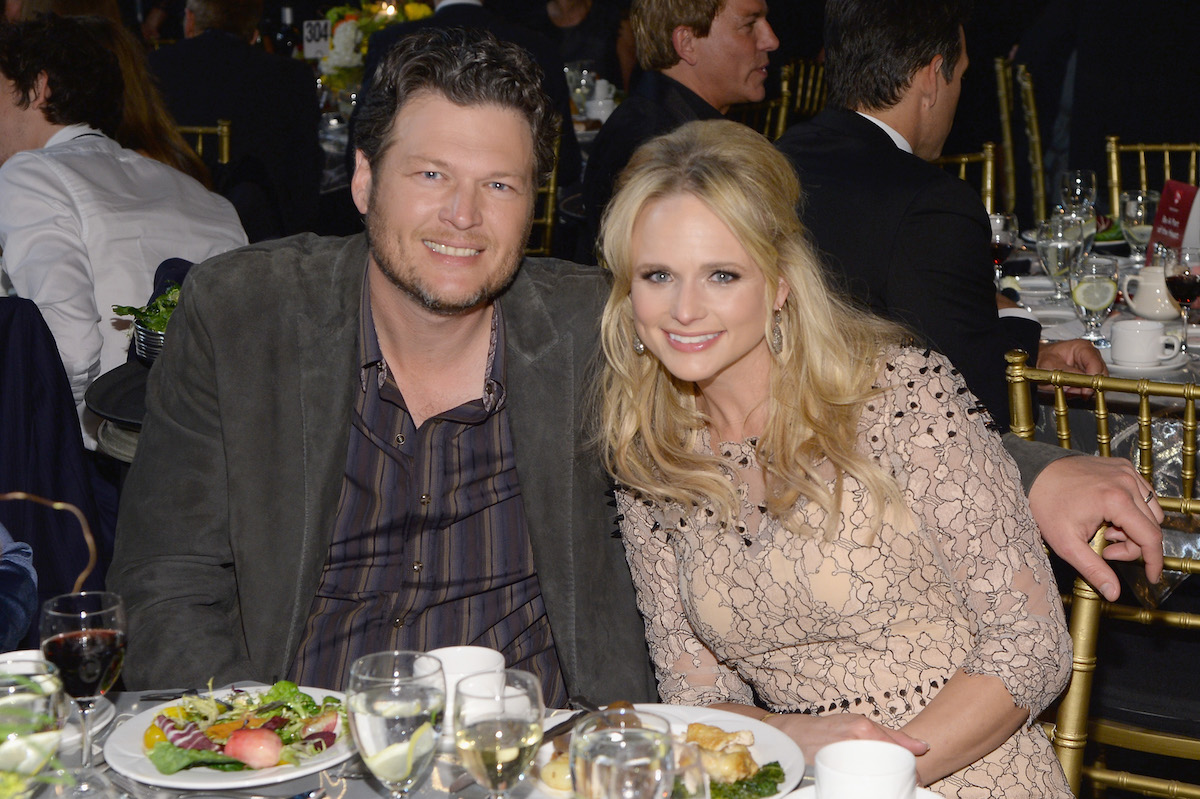 RELATED: Blake Shelton Revealed the 'Frustrating' Thing About His Marriage With Miranda Lambert Before Their Divorce
Shelton proposed to Lambert back in 2010. He made sure to talk to her father before getting down on one knee.
"He called my dad and got his blessing first," Lambert revealed to People. "That was so Southern and old-school and perfect." She went on to talk about how it made her feel.
"I was so proud of him," she said. "We've been together five years, so he knew exactly what I wanted but it's so much more perfect than I could have picked out myself."
The proposal happened in the woods near Lambert's Oklahoma home. They later got married in 2011 and then got divorced in 2015.
He later started dating Gwen Stefani
RELATED: Carson Daly Kept Blake Shelton and Gwen Stefani's Engagement a Secret in a Recent Interview
Shelton continued to be a coach on The Voice after the news was released he was getting a divorce. Stefani also went through a split with ex-husband, Gavin Rossdale around the same time. They bonded over this and started dating in 2015.
"It went from…checking in on each other once a week through email … to 'Hey here's my phone number if you ever want to text,'" Shelton told Billboard. "Next thing I know, I wake up and she's all I care about and I'm wondering if she feels the same about me."  
Their relationship has continued to stay strong. Shelton eventually proposed in 2020 and there are reports on how he did it.
Shelton asked for her sons' blessing
RELATED: Gwen Stefani Confuses Fans With Her Photoshopped Throwback Picture With Blake Shelton
Stefani posted a picture kissing Shelton and holding her hand up to reveal an engagement ring on Instagram. She captioned it with "@blakeshelton yes please! gx."
A mysterious source later reportedly told People he proposed on his ranch in Oklahoma. He made the same old-school move by asking her sons, Kingston, Zuma, and Apollo for their blessing first.
"Blake told her boys that he wanted to propose and asked their permission," the insider said. "Her family very much approves of him. He's an amazing partner and a great extra dad to the boys. Gwen is ecstatic. The proposal was a surprise."
This probably isn't surprising given he's grown close to the boys over the years. Stefani has called him a "good dad" and made a post celebrating him on Father's Day.
There isn't much known about the couple's wedding plans. They are still working together on The Voice, but Stefani will be replaced by Nick Jonas again next season. It looks like no matter what Shelton likes to get the blessing of the man or boys closest to the woman he loves before proposing.