Blake Shelton is Officially a Stepfather to Gwen Stefani's Kids; Here's How He Plans to Approach Parenthood
Blake Shelton and Gwen Stefani officially tied the knot, which means that Shelton has become a stepfather to Stefani's kids. The country singer already became close with the pop star's sons during their five years of dating, but now that he's officially a stepfather, Shelton is considering his approach to parenthood carefully. Here's what he has said about his plans for parenting Stefani's kids.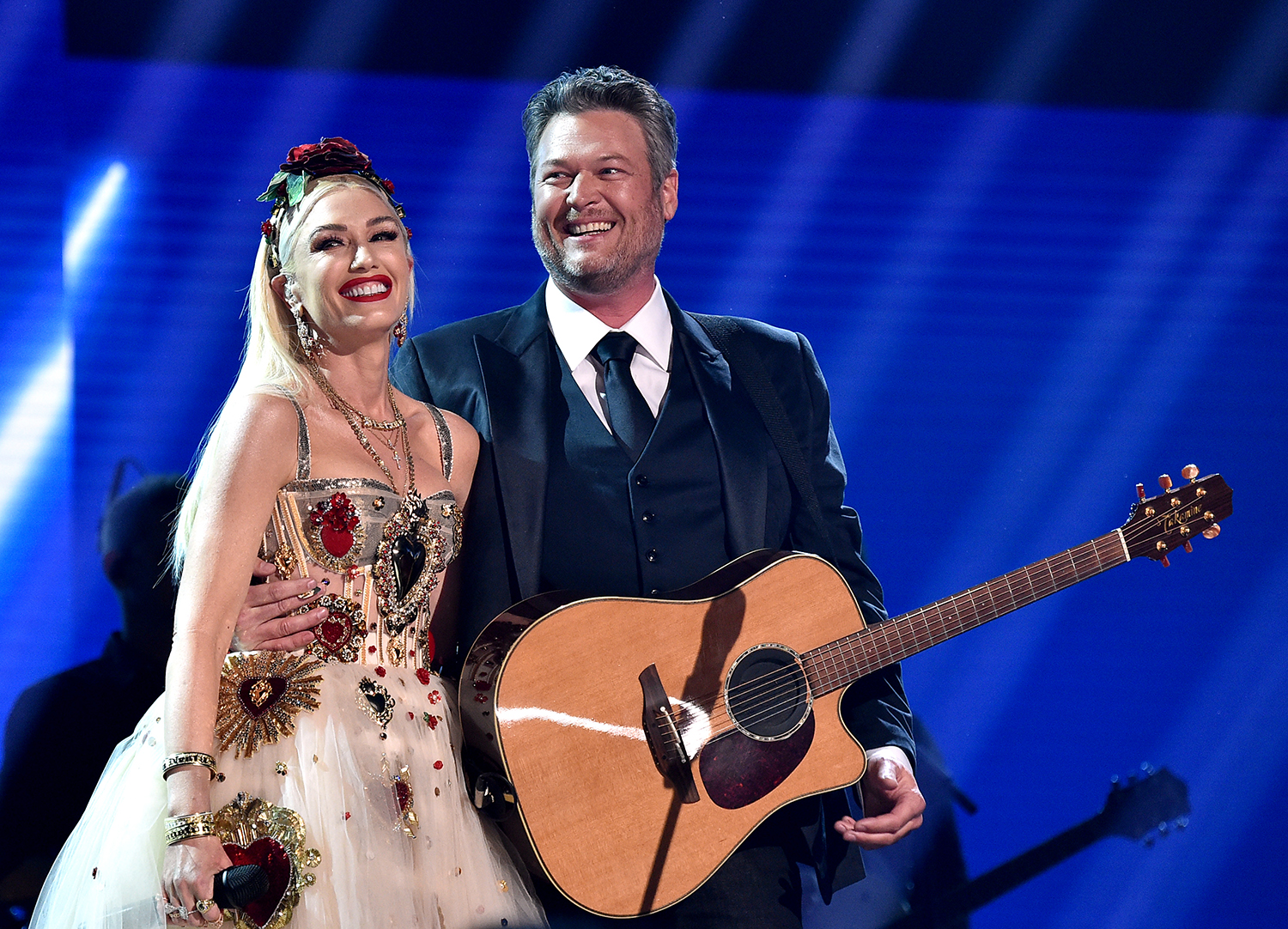 Gwen Stefani shares three sons with her ex Gavin Rossdale
Stefani shares three boys with her ex-husband, Gavin Rossdale, whom she married in 2002. The former couple welcomed their oldest son, Kingston, in 2006. Later, in 2008, son Zuma joined the family, followed by young Apollo in 2014.
The No Doubt singer and the British musician split in 2015 but continued to co-parent their children. Back in April 2020, Rossdale opened up about the difficulties of co-parenting during the coronavirus (COVID-19) pandemic.
"I think it's OK for now, but it's a real big dilemma for parents and kids with split custody," Rossdale revealed on Trunk Nation, according to Us Weekly. Because of the pandemic, Rossdale and Stefani often had skewed schedules with their sons. The kids spent some time in quarantine with Stefani and Shelton at Shelton's ranch in Oklahoma.
Rossdale added that he missed his boys when he didn't see them for a while, but he was sure to keep in touch via FaceTime.
Blake Shelton takes stepfatherhood seriously, but still has fun
Shelton does not have any children of his own, but he has taken Stefani's sons under his wing. Shelton quickly became an additional father figure to Kingston, Zuma, and Apollo when he and Stefani began dating in 2016.
The "God's Country" singer admitted on Today in July 2020 that it was "scary" at first to take on this major role in the kids' lives. "It's one thing to be with the kids all the time and be their buddy, but you do have to consider after a while that they start to listen to things that you say," he said, adding that the "responsibility" of having kids was very new for him.
Shelton may have felt intimidated at first, but he has since started to settle into his role as a stepfather. He revealed during a February 2021 appearance on The Ride with Kimo and Heather that it hasn't been easy, but he's taken inspiration from his own stepfather.
"I love my stepfather, and I looked up to him. And he's like a father to me," Shelton said, according to Hello magazine. "So, you know, I have a good inspiration in my life [for] how to do this and the kind of stepdad I want to be."
Shelton added that he has very much enjoyed being a parent and often just has fun with the boys.
"Now that we're five years into this thing, I can't imagine my life without these kids now," The Voice coach said.
Blake Shelton has been close with Gwen Stefani's kids for years
Shelton's close relationship with Stefani's kids may have made his official transition to being a stepfather easier. Stefani often shares photos of Shelton hanging with the boys on social media, and the little family always seems to have a blast together.
Stefani has also made it clear that she's grateful to have Shelton helping her out with parenting. She told Hollywood Life back in September 2019 that Shelton is "a good dad."
The pop singer has even started sharing annual Father's Day tributes to Shelton on Instagram. In the posts, she thanked him for helping to raise her boys and praised his parenting skills.
"Happy father's day to the most generous patient loving funny guy i know – we love u so much," Stefani said in her June 2021 post.
RELATED: 'The Voice': Are Gwen Stefani and Blake Shelton Trying to Get Pregnant?