Blake Shelton Revealed the 'Frustrating' Thing About His Marriage With Miranda Lambert Before Their Divorce
Every marriage has a problem. Blake Shelton was open about the one problem he had in his marriage with Miranda Lambert. This is what he revealed and what sources said about how it came into play with The Voice coach's breakup.
Rumors about Blake Shelton and Miranda Lambert's divorce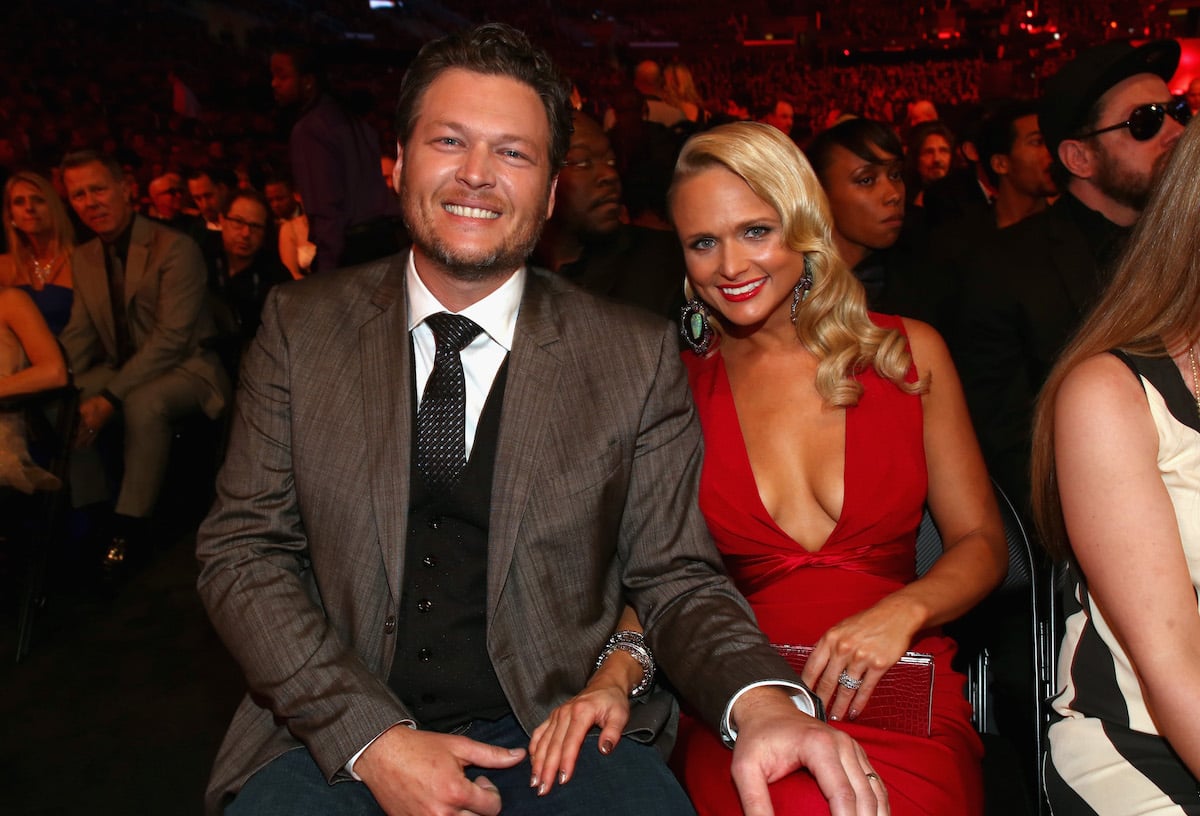 The country singers connected through performing together. Shelton then got a divorce from his first wife, Kaynette Williams in 2006. He later married Lambert in 2011.
Shelton was the one who filed for divorce and they later released a statement together. "We are real people, with real lives, with real families, friends and colleagues. Therefore, we kindly ask for privacy and compassion concerning this very personal matter," they said, according to E! News.
A mysterious source claimed they had trust issues while being apart. By that time, Shelton filmed more than seven seasons of The Voice in California. Meanwhile Lambert was touring.
Singer Chris Young later denied rumors that he was having an affair with Lambert. "I don't normally address gossip but in this case I will. My name has been mentioned as a contributing factor in Blake and Miranda's divorce. That is totally FALSE. They are both my friends and I would not betray that friendship. Just wanted to clear that up. Love you guys. -CY," he wrote in a statement he shared on Twitter. The rumored reason for their separation was something Shelton talked about before it happened.
The frustrating thing was they had to be apart
The couple both tour to perform their music. Shelton also became busy with filming The Voice. Shelton talked about their relationship in 2007.
"Miranda and I have a very interesting relationship," Shelton told Associate Press via Pop Culture. "She can get so mad at me that she just wants to punch me in the face, and we'll say that's it. Then, 30 minutes later we're calling each other and acting like it never happened."
He continued, "I think it's that we're both artists, and if I want to see her or she wants to see me, sometimes it just doesn't work out and it's frustrating. But I think she's somebody that I'm going to have in my life a long time. She's one of those few people you meet and have a connection with and you don't really fully understand it, but you know it's a pretty big deal."
Shelton keeps close to Gwen Stefani
RELEASE: Blake Shelton and Gwen Stefani Release Flirty Backstage Concert Footage
Shelton continued to work on The Voice after his divorce. He then grew closer to fellow coach, Gwen Stefani.
Working together is obviously one way the couple has managed to keep close over the years. Stefani has taken breaks from the show to tour, but has returned to The Voice as well.
Lambert has also moved on from the relationship by getting married to NYPD officer, Brendan Mcloughlin in 2019. It seems like Lambert and Shelton have found a sense of balance with new people.