Blake Shelton Reveals a New Skill He Learned During Isolation That He'll Probably 'Never Do Again'
Since last season of The Voice, the coaches have been keeping busy. Blake Shelton and Gwen Stefani revealed they learned some new skills in the kitchen during isolation.
Blake Shelton and Gwen Stefani stayed together in isolation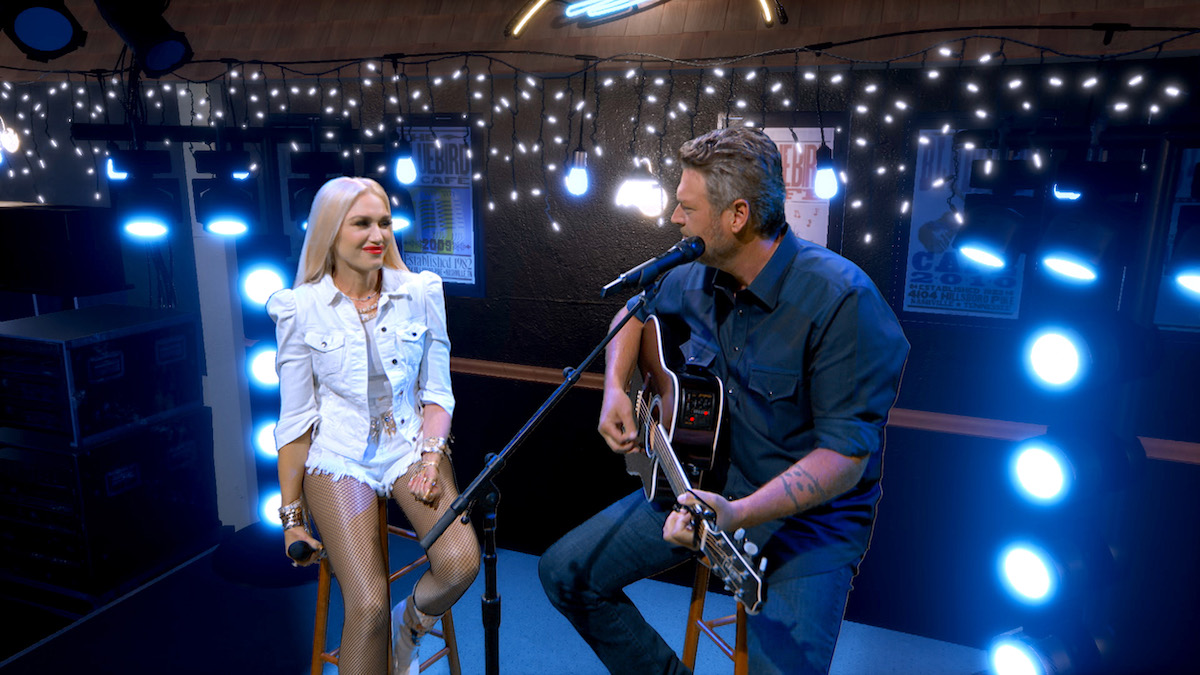 The singers canceled their performance dates because of the pandemic. They then stayed together at Shelton's ranch in Oklahoma.
"We are quarantined with a bunch of Stefanis. I'm talking 'bout a pile of them. It's me and a bunch of Stefanis," Shelton told Jimmy Kimmel during an appearance on his talk show.
"My mom and stepdad live I don't know about 10 miles from here," he continued. "I haven't seen them since the middle of March except for waving at them through the truck window and that's about it. We haven't left."
They released a new song about their time together
The couple released a new duet called "Happy Anywhere." Shelton explained in a press release why the song fits the time where's in.
"We've all been in quarantine and lockdown, and hopefully we've been doing that with somebody that we really love and enjoy being around," he said, according to Entertainment Tonight. "That's what happened with Gwen and me this summer — and this entire year."
The lyrics talk about once always being on the move and never staying in one place too long. But then you meet that special person who make you happy no matter where you are as long as you're with them. The couple has since performed the song for the ACM Awards.
They learned to make jam and bake bread
The singers are back for a new season of The Voice. They talk about what they've been up to in a new promo for the season. Shelton revealed he picked up a surprising new skill.
"This summer during quarantine, I learned how to make jam," the country singer said. "At my house I have about six or eight peach trees, and every year they make a bunch of peaches and we eat them. But this year, since we were there and there were so many and there was nothing else to do, we got online and we learned how to make jam. And we've made, like, cases of peach jam."
He added, "That's a lot of work! Probably will never do that again but I know how to do it." Stefani also said she learned something new.
"I learned how to make sourdough bread like everybody else," she said. "It took me like a month to get my starter right. We did so much stuff. We built a garden."
The couple seemed to keep busy by making new music and learning a few things. Now they're back for a new season of The Voice, which premieres on Oct. 19 on NBC.