Blake Shelton Reveals How He Felt About Being Named "Sexiest Man Alive"
Blake Shelton is an award-winning country singer who has also been working as a coach on The Voice since 2011. Shelton is clearly a very popular guy.
As such, a few years ago, he was named People's "Sexiest Man Alive" — a title that not many men can say they have accomplished. However, Shelton's title is one that has been debated by quite a few fans. A lot of people have shared their opinions about it, and recently, Shelton also chimed in with his own thoughts.
Blake Shelton was named People's 'Sexiest Man Alive' in 2017
People has been unveiling their "Sexiest Man Alive" covers for over 30 years now. In November 2017, the publication chose Shelton as the recipient of its prestigious title.
In the exclusive interview with People, Shelton shared that he was initially skeptical about getting the cover. However, his girlfriend, Gwen Stefani, convinced him to embrace it.
"She goes, 'Listen to me, you're going to regret this for the rest of your life if you don't take this gift and just live in the moment,'" Shelton revealed.
He also admitted that this was rather surprising to him because he had some awkward phases growing up and was not known to be "sexy."
"I think to describe myself as a child, one word comes to mind. And that's fat," Shelton shared. "People say I haven't changed since before I made it. And I'm still fat today. That's proof!"
Nevertheless, Shelton accepted the title from People and joked that he could not wait to "shove this up Adam's a**," referring to when his former fellow The Voice coach, Adam Levine, was named "Sexiest Man Alive" in 2013.
How people reacted to Blake Shelton being named 'Sexiest Man Alive'
Although Shelton is a successful music star, people seemed to have a lot of questions as to why he was named "Sexiest Man Alive." Some also brought up the fact that Shelton was known to make offensive jokes on Twitter at the expense of the LGBT community, women, and minorities.
Shelton eventually did apologize for his past tweets, but the damage was done.
"Nothing sows distrust in the media more than Blake Shelton being named sexiest man alive only," one person wrote on Twitter.
Meanwhile, someone else said: "Blake Shelton is the sexiest man alive! Also, my favorite meal is a room temp bologna sandwich with a cup of piping hot fruit punch."
Blake Shelton agrees that People 'screwed up'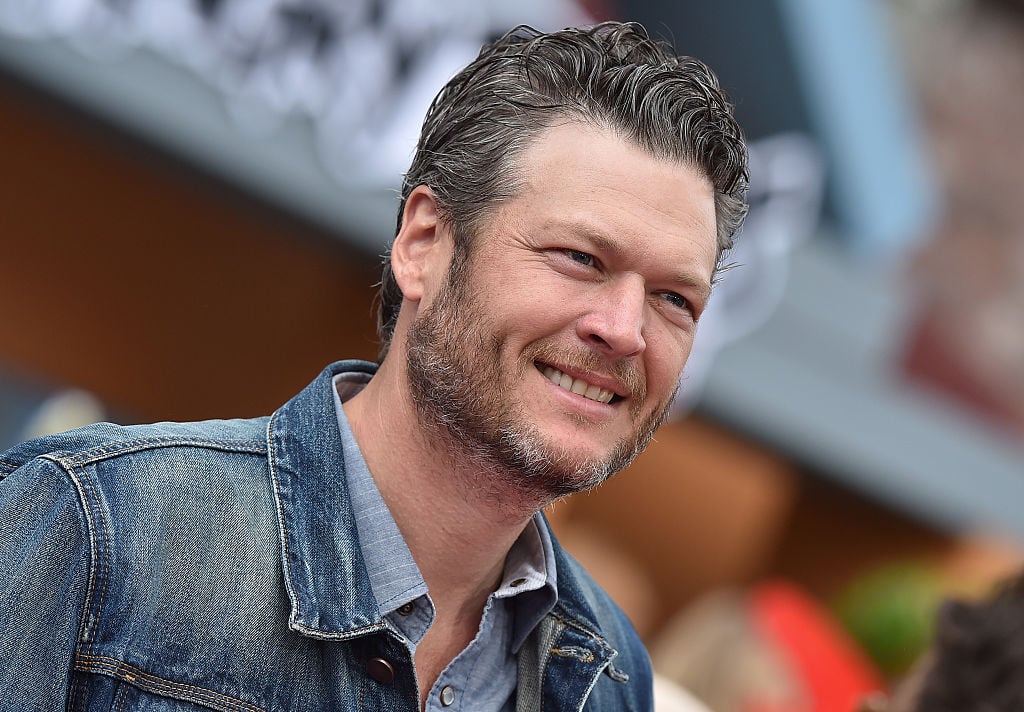 Those negative comments did not pass Shelton by. He recently admitted that he actually agrees with those critics who said that he was not deserving of the title.
Speaking to CBS This Morning, he said: "I remember I called my manager, he said, 'They want to put you as the Sexiest Man Alive.' And I'm like, 'Wh— what?! I remember when that magazine came out, you know, of course there's gonna be blowback and hate. But I remember, I was like, 'Man, they're right.' Like, I don't disagree with any of this that I'm hearin'."
Shelton, then, admitted that People did "screwed up" that year.
Other 'The Voice' coaches who have been named 'Sexiest Man Alive'
The Voice coaches seem to be rather popular with People when it comes time to name "Sexiest Man Alive."
Shelton was, of course, not the first person from the show to have been given the title. Adam Levine received it first in 2013.
More recently, John Legend was named "Sexiest Man Alive" in 2019. On an episode of The Voice, Legend joked that he learned how to be "sexy" from watching Shelton.