Blake Shelton Said He Has the 'Crappiest Tattoo' and Fans Get It Wrong
Blake Shelton talked about his famous tattoo. Find out how fans get it wrong and how he created it.
Celebrities aren't always proud of their tattoos. Blake Shelton has a famous one and he wasn't afraid to diss it. Find out why he thinks it's the crappiest tattoo and how Gwen Stefani's kids had it copied.
Blake Shelton designed his tattoo
Fans have probably noticed the country singer's barbed wire tattoo on his forearm. There are then deer tracks between the wires. He drew the deer tracks tattoo, but his drawing doesn't come across well to his fans.
"This is what I drew him for a deer track," he told GAC TV. "To this moment, people still come up to me and say, 'Man, ladybugs … that's cool. What does that mean to you?' I probably have the crappiest tattoo — not only in country music — but maybe the world."
He still hasn't changed it. Shelton told Oprah Winfrey that the tattoo doesn't "mean crap." But there is probably a reason why he picked deer to be part of it.
Shelton likes to hunt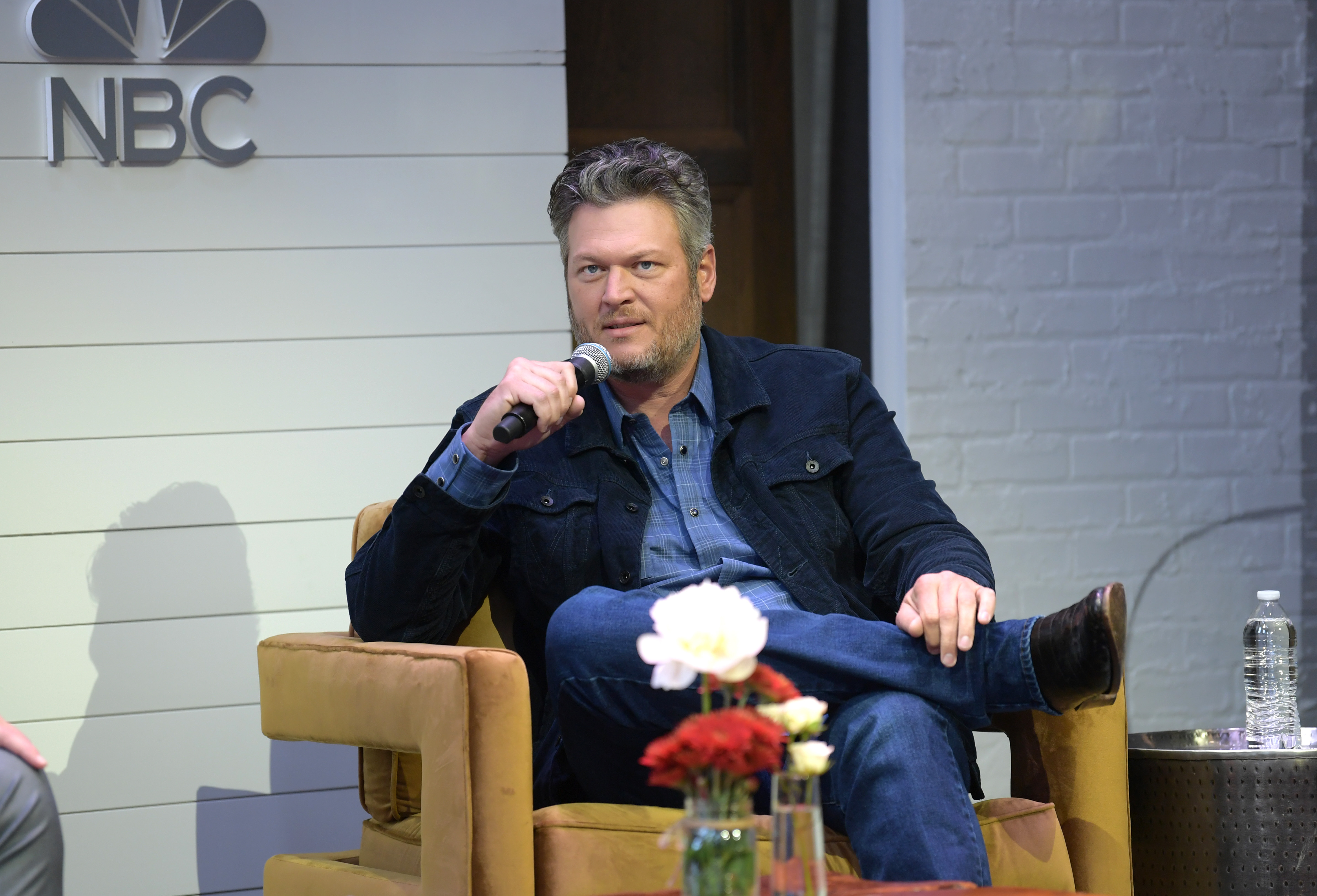 The country singer enjoys hunting and prefers bow-hunting. "My hobbies are deer hunting and fishing," he told The Boot. "What people probably don't take me seriously [about is] when I talk about gardening. I actually do have a garden that I grow that has sweet corn in it, scallop squash, zucchini squash, watermelon, cantaloupes, okra, cucumbers."
He later shared his tips for getting a deer. "The best tip is to leave your truck windows rolled up while you're sitting in the truck and then turn the truck off and wait until the deer is walking out there in the open," the singer said. "Then slowly, slowly roll the window down and then put the gun out and [shoot]. Don't be in a hurry."
Stefani's sons had fun by getting temporary tattoos that look just like it. Fans pointed out one thing that made them look different.
Gwen Stefani's sons got temporary tattoos just like it
Stefani posted a picture of Shelton showing off his tattoo on Twitter in 2017. Her sons, Kingston, Apollo, and Zuma joined in with temporary tattoos.
"Oh my god!! This is the cutest thing I've ever seen!!" one fan tweeted with ladybug emojis. Another one wrote, "Theirs look more like deer tracks than lady bugs. Good job whoever did those."
Stefani has talked about how the country singer is part of the family. "He is a good dad," she told Hollywood Life. "He's been helping me out a lot. It's hard; I've got three boys. I have a 13-year-old (Kingston), an 11-year-old (Zuma), and the baby (Apollo) is going to be 6 in February and started kindergarten." Shelton might not like his tattoo but it was good enough to be copied at least temporarily.