Blake Shelton Thought 'The Voice' Was 'Stupid' at First and Wouldn't Last Multiple Seasons
Blake Shelton once thought The Voice was "stupid." The country singer has been with the singing competition since its first season in 2011 and has grown to love it, but he wasn't too fond of the concept at first. In fact, Shelton predicted that The Voice wouldn't last long. Now that the series is 21 seasons in, he couldn't have been more wrong. Earlier in 2021, Shelton looked back on all his years with The Voice, revealing that he didn't always have faith in the NBC show.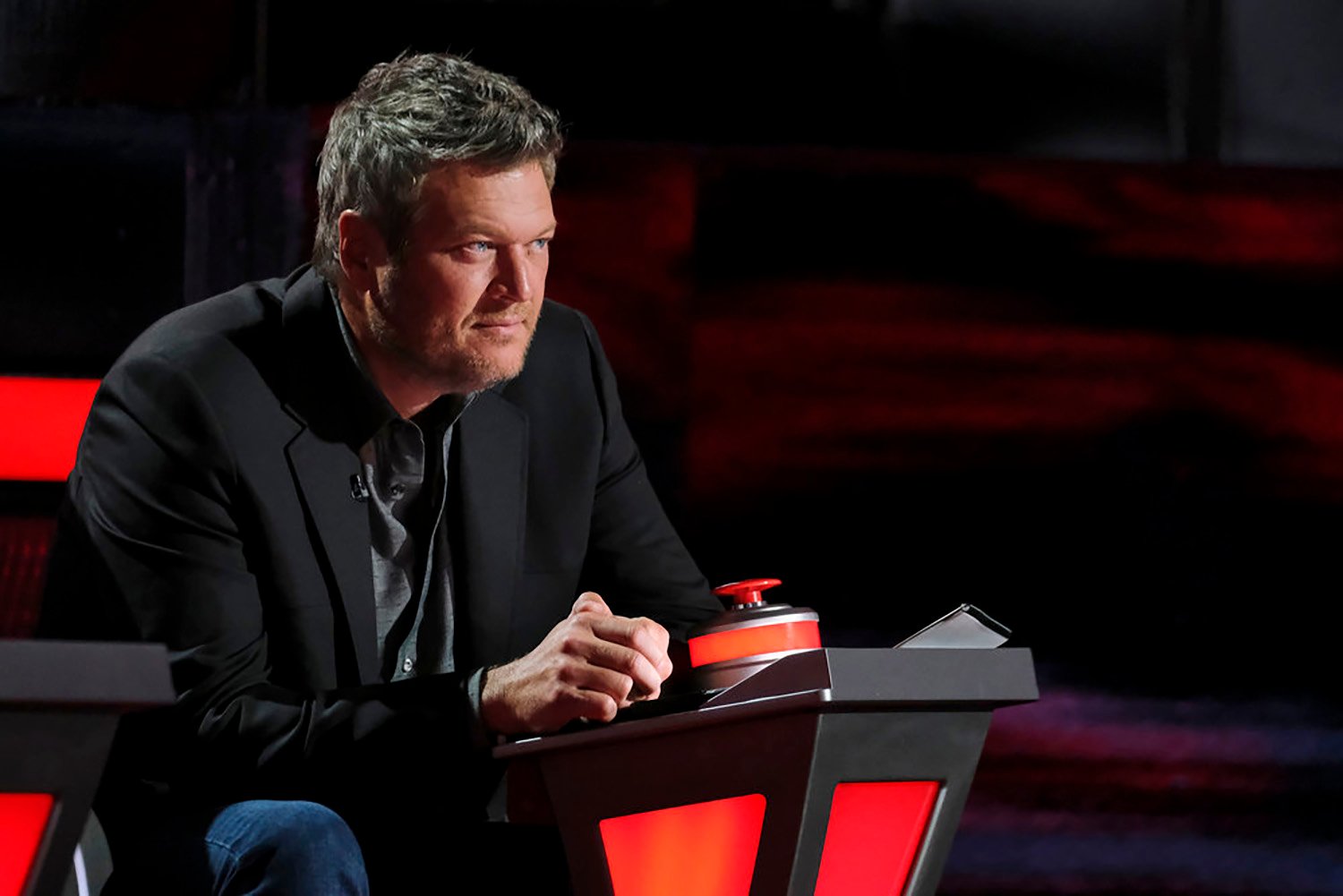 Blake Shelton has coached on all 21 seasons of 'The Voice'
The Voice Season 1 aired in 2011 with Shelton, Adam Levine, Christina Aguilera, and CeeLo Green as coaches. Since the first season, several celebrity coaches have come and gone, including Gwen Stefani, Miley Cyrus, Jennifer Hudson, Nick Jonas, and more. Levine took the title of the second longest-standing coach on the series alongside Shelton, but he left the competition in 2019 after 16 seasons.
During his run on The Voice, Shelton has racked up eight wins so far, giving him the most of any coach in the competition. He helped his contestant Jermaine Paul take home the trophy in season 2, followed by Cassadee Pope in season 3 and Danielle Bradbery in season 4. Then, he won with Craig Wayne Boyd in season 7, Sundance Head in season 11, Chloe Kohanski in season 13, and Todd Tilghman in season 18. His most recent win came with Cam Anthony in season 20.
Blake Shelton didn't think 'The Voice' would come this far
Shelton might love The Voice today, but he sang a different tune many years ago. Speaking to People in February 2021, he admitted that both he and Levine thought the show would flop.
"To be honest, I didn't think the show was gonna last," he explained. "In fact, one of the first conversations I ever had with Adam was, 'Man, how stupid is this?'"
In April, Shelton explained to Popsugar why he and Levine thought The Voice seemed "pretty ridiculous" at first.
"You know, here's these red chairs that look like something from Star Trek, and our back is to the artist, and you hit this button, and it just felt very game showy to us," he said. "But at the same time, I think both of us needed a job. So it was like, 'Hell yeah, Christina Aguilera is doing it, I'll do it.'"
Because of their skepticism, Levine and Shelton didn't take the show seriously at first, which led to the coaches bantering in front of the camera.
"I don't know that the show was ever meant to be as funny as it is," Shelton added. "Then you add CeeLo [Green] into the mix, who is just the funniest guy in the world anyway to be around. It was just this thing that happened."
The country singer says it's been 'awesome' to be on 'The Voice'
Shelton's criticism of The Voice left the stage a long time ago. He explained to Popsugar that the show has evolved in many ways over the years. He said:
With each new personality you bring into the mix, it turns into a different thing every time you do that, whether it's a new coach or, my god, having Snoop Dogg here. When this show ends someday or they fire me or whatever happens, I'll look back at that always and go, 'My God, I sat in a chair next to Snoop Dogg.' Who would have ever thought that I would get to do something like that? Those are cool moments for me and I've got a long list of them. To your point, I've been here for 20 seasons. I don't know how the show has evolved, I just know it's been awesome to be a part of it.
New episodes of The Voice air on Mondays and Tuesdays at 8 p.m. on NBC.