Blake Shelton's Funny Reason for People Not Noticing Gwen Stefani's Engagement Ring
The Voice coach wasn't completely hiding her engagement ring after Blake Shelton proposed. But fans still didn't pick up on it. Shelton has a funny explanation for people not noticing Gwen Stefani's engagement ring.
Blake Shelton and Gwen Stefani are engaged
The celebrity couple has been questioned for years on whether they'll get married. They officially got engaged in October and they posted a picture of them kissing and Stefani holding up her hand showing a ring. ". @blakeshelton yes please! gx," Stefani wrote on Twitter.
The country singer reportedly proposed to her on his Oklahoma ranch. The custom ring is very expensive.
"Gwen's ring appears to feature a classic, six-prong setting with a six to nine-carat solitaire diamond set on a white gold or platinum band," Brilliant Earth's SVP of merchandising and retail expansion, Kathryn Money, explained to Page Six. "Depending on the quality and specific characteristics of center stone, we estimate the cost of the ring to be around $500,000+."
Stefani has since showed off the ring in other appearances. She wore it before they revealed the news, but Shelton has a theory on why people didn't notice.
Shelton explains why people didn't notice
Shelton appeared on the Late Night with Seth Meyers. The talk show host pointed out that he talked to Stefani before she announced their engagement, but she didn't reveal it.
"She kept doing this with her hand and wondering if people would figure out that she was wearing an engagement ring," Shelton said as he moved his hand to his face. "I told her, I said, 'You know, you wear more jewelry than Mr. T, so I don't think people picked up on that.' And they didn't. You could have figured it out though, she was giving you hints."
The singer does wear a lot of jewelry. It looks like the couple is good at keeping a secret.
Carson Daly also kept their secret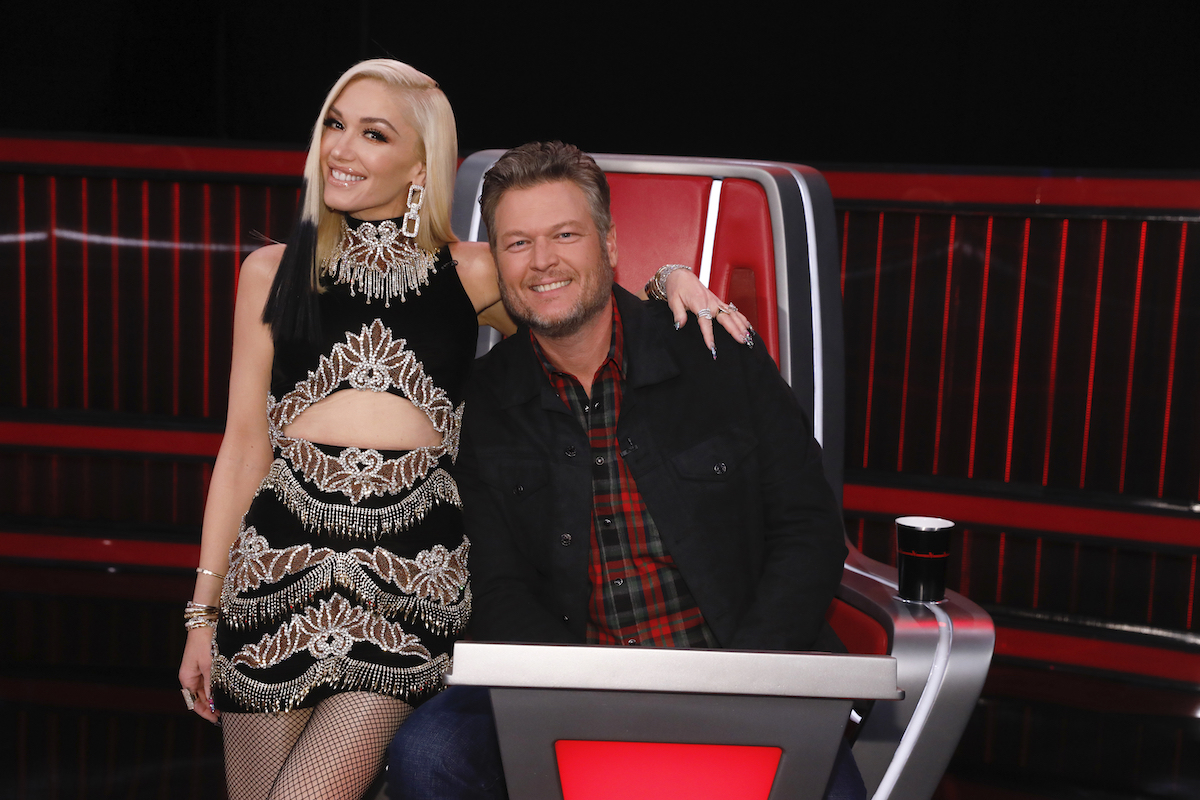 Family and close friends knew about their engagement before their fans. Stefani did an interview with Carson Daly and Hoda Kotb on Today. Kotb mentioned there was a rumor Stefani and Shelton called off their wedding.
"The good news is that we still like each other a lot. So that's good. I don't know. We'll see what happens you know what I'm saying," Stefani said. Daly then chimed in with, "Gosh, the stuff they write about you guys is unbelievable."
Daly and Kotb talked about their engagement after the news was out. Kotb asked The Voice host if he knew.
"By the way, when we did that interview with Gwen, Carson already knew (about the engagement) because when I asked that question he turned the whole interview, and I asked him later, I said, 'Did you already know?'" Kotb said on Today. "And he said, 'Of course I knew.' So anyway, he keeps a good secret." The celebrity couple is pretty good at hiding their big news.