Blake Shelton's Proposal to Gwen Stefani Got Some Unexpected Help From Her Son Kingston
Blake Shelton and Gwen Stefani are two legendary singers who have fallen in love and decided to commit to each other. A few months ago, Shelton proposed to Stefani after a few years of dating. Little did people know, the proposal also got a little help from Stefani's oldest son, Kingston.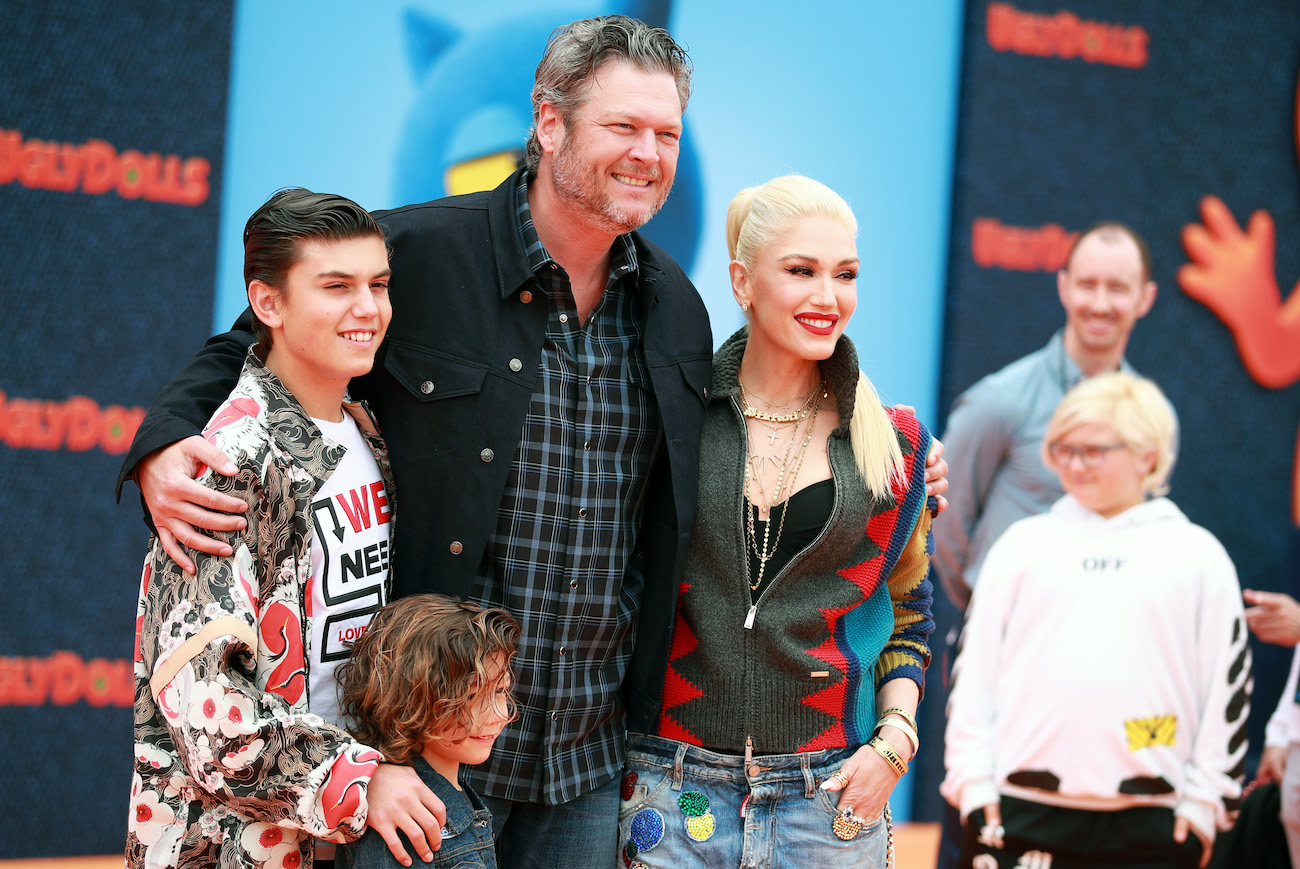 When did Blake Shelton and Gwen Stefani begin dating?
In 2014, Stefani joined the coaching panel of The Voice, where Shelton had been working for years now. The two of them became acquainted, but it took a while before they began seeing each other romantically.
Stefani and Shelton were both married to other people. Stefani was married to rock singer Gavin Rossdale, while Shelton was with fellow country star Miranda Lambert. Nevertheless, in 2015, both Stefani and Shelton announced they were divorcing their respective spouses.
Stefani and Shelton were confirmed to be dating in late 2015. They later revealed that going through similar situations helped strengthen their bond.
"When I was going through my divorce, and just, hit rock bottom just like anybody does when they go through something that devastating, it's a miracle that I met somebody that was going through the same exact thing that I was at the exact same moment in time," Shelton told NBC's Sunday Today in 2018.
How did Blake Shelton propose to Gwen Stefani?
RELATED: Gwen Stefani Threatened to Break Up With Blake Shelton If He Didn't Fix Up His Oklahoma Ranch
In October 2020, Shelton and Stefani announced their engagement. Stefani later revealed more details about the proposal on an episode of The Kelly Clarkson Show.
According to Stefani, she and Shelton were building a house in Oklahoma, and they and several family members were gathering to see it. Shelton apparently had the ring ready to propose and even talked to her father beforehand.
"I had my birthday party," she recalled. "So we got there and everybody was like, 'No, we got to get back. We're cooking a hobo stew on the fire and we can't let it burn,' and my son was like, 'No, I got to go to the bathroom. I don't want to go,' and it was like all these things happening."
Stefani continued, "And I walked in and my son was sitting right by this fireplace, and Blake basically was getting down on his knees to do a fire and he goes, 'Hey, can you look in that cabinet over there and get me a fire starter?' So I opened the cabinet and there was a ring in a box and I was like, 'Ahhh! What?! Are you serious?!'"
Stefani shared that, after the proposal happened, their other family members gathered to see.
What role did Gwen Stefani's son Kingston play during the proposal?
RELATED: Gwen Stefani Thought She Would Never End Up With Blake Shelton Because of His Hairstyle
Although Stefani did not share what her son did during the proposal, Shelton recently revealed that her oldest son, Kingston, helped them understand what was happening, especially because things were "a blur" for Shelton and Stefani.
"I remember, after I asked her, there was some crying and things," Shelton revealed to Access. "Gwen's oldest son, Kingston, was sitting right next to us when this happened. Gwen at one moment said, 'Wait a minute, did I answer you? Did I say yes out loud?' And even I was wondering! And Kingston said, 'Mom, yeah, you did. I heard you say yes. You did.'"