'Bling Empire': Kane Lim Talks Drama With Dorothy Wang: 'It's Sad Because I Did Try'
Netflix's Bling Empire star Kane Lim and newcomer Dorothy Wang had a budding feud that came to a head during season 2. While he wanted to develop a friendship with her, she sarcastically noted she would prefer to "fast for 87 days straight." Following the second season's premiere, they opened up about their rivalry.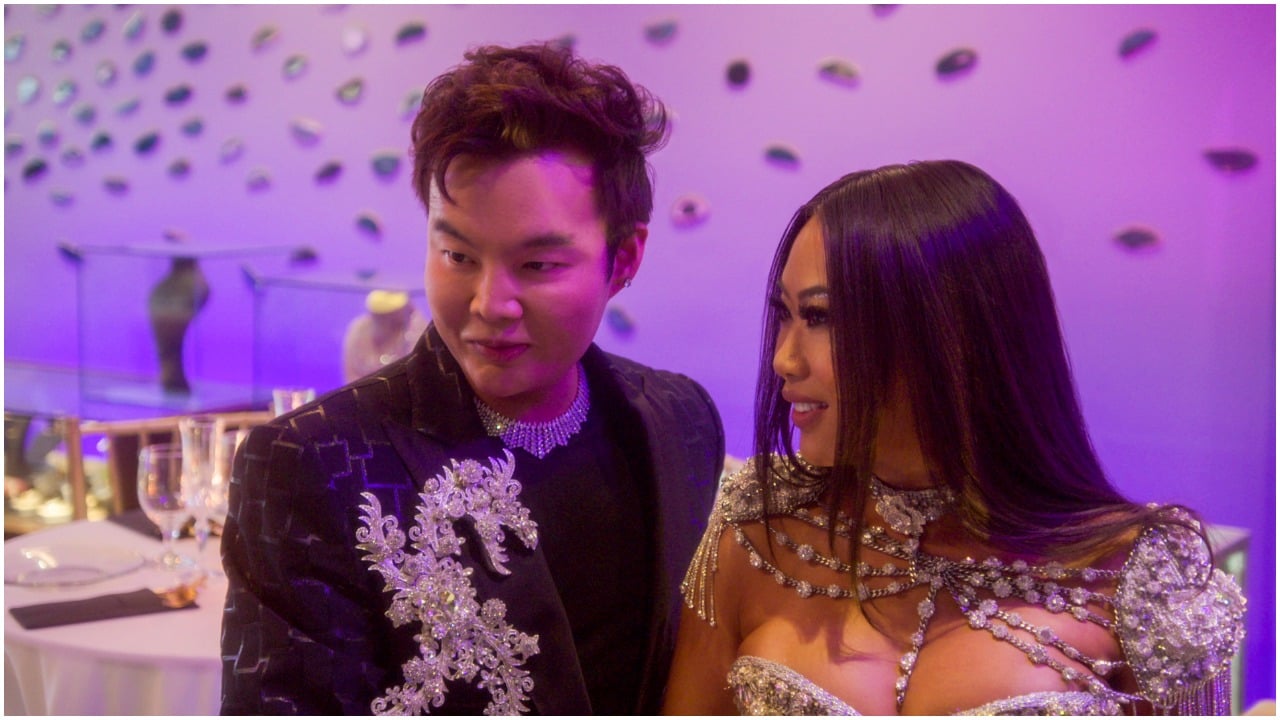 Kane Lim says producers encouraged him to have lunch with 'Bling Empire' co-star Dorothy Wang
During Bling Empire Season 2, Kane Lim had his share of drama as he nearly fell out with friend Kevin Kreider and didn't see eye to eye with newcomer Dorothy Wang.
He spoke out about his feud with the latter in a May 2022 interview with People. The reality star said the two met "through mutual friends" and felt she didn't treat him kindly.
RELATED: What is 'Bling Empire' Star Kane Lim's Net Worth?
Therefore, he claims he tried to contact her several times, attempting to reconnect. As Wang joined the cast in season 2 and had a good relationship with star Jamie Xie, he said production encouraged him to have lunch with her
Lim remembered, "I am like, 'I am gonna try it once, and if she's mean, I am walking away,' and you know, that was it." The luncheon ended with Lim storming away after Wang questioned him about his rivalry with her friend.
Lim and Wang both opened up about their rivalry
When it comes to their feud, the reality star claimed he doesn't "consider it drama" and admitted he appreciates her honesty about her feelings.
However, Lim added he believes she could've relayed her emotions in a "more respectful" way. "When you wanna say something mean to me, just don't say it — walk away from it. Don't film with me," he added.
Ultimately, the Bling Empire star felt "sad because I did try" but noted, "some people are not meant to be friends." Wang also shared her thoughts on the rivalry with Lim, believing she got "forced into a situation with him."
Due to their different "worlds," Wang claims she doesn't think the two need a "resolution." Therefore, the cast members haven't tried to make amends. "We never had a relationship before, so we don't really have a relationship after," she pointed out.
Wang and Lim got into a heated exchange during 'Bling Empire' Season 2
Despite having mutual friends, Lim and Wang noted their lack of personal relationship in season 2. While he wanted a friendship, primarily due to their compatible Chinese zodiac signs, she didn't seem interested.
The newcomer insisted she would "rather fast for 87 days straight" than go to lunch with her co-star in her confessional.
It's later revealed she finds him "obnoxious" and points to his rivalry with her friend as a reason to keep him at an arm's distance. Lim interrupted a luncheon with Wang and Xie and confronted the newcomer about her refusal to befriend him.
When she asked about his back-and-forth feud with her acquaintance, the conversation got heated, ending with Lim storming out of the restaurant. They both agreed they're probably not meant to have a friendship. Bling Empire is streaming on Netflix.
RELATED: 'Bling Empire': Kelly Mi Li Sues Show's Producer For Allegedly Not Paying Her Properly as a Creator