'Bling Empire': Kane Lim Addresses Fallout With Kevin Kreider: 'I Would Do It Again'
Netflix's Bling Empire stars Kevin Kreider and Kane Lim were good friends prior to their fallout in season 2. Following the premiere, they both admitted they were still not on the best terms. Regardless, Kane claimed he didn't regret anything he did leading to the fallout, adding, "I would do it again."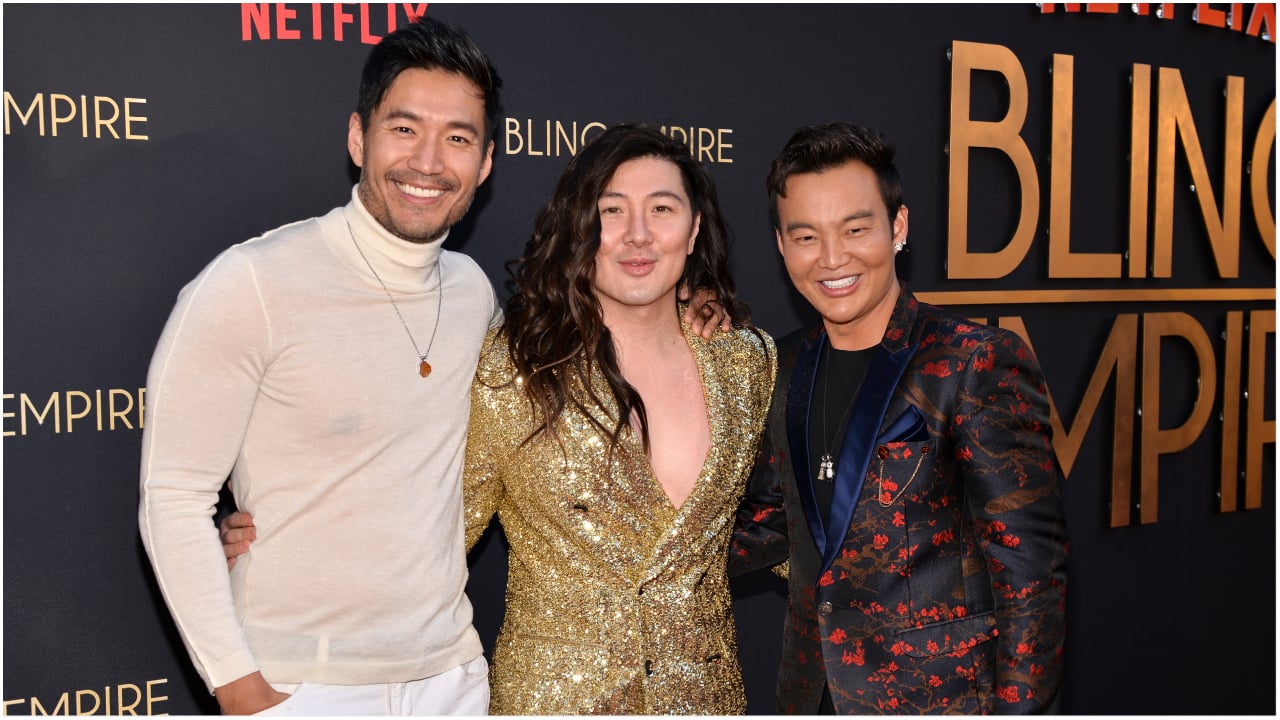 Kevin Kreider and Kane Lim still aren't on best terms after 'Bling Empire' Season 2
During Bling Empire Season 2, Kevin Kreider attempted to court Kim Lee. After they spent an overnight date together, mutual friend Kane Lim told Kim about a previous hookup Kevin had before the two began talking.
The news upset Kim, who already considered Kevin a player, causing her to take a step back from him. It also resulted in a falling out between Kevin and Kane as the former felt the information shouldn't have been shared.
RELATED: 'Bling Empire': Kevin Kreider Wants to 'Destigmatize' Sobriety by Opening up in Season 2
Before the fallout, the two were very good friends as Kane introduced him to the rest of the group.
Even though the two seemingly made up before the season concluded, Kevin admitted to AsiaOne that they still weren't on the best terms. In the May 2022 interview, he confessed the situation hurt his feelings because he didn't think Kane "could be vindictive or uncompassionate toward me."
Kane said he doesn't 'regret' anything he did, leading to the fallout with Kevin
He also took a dig at his former BFF's religious beliefs, adding he thinks Kane figured out it's easy to practice Buddhism "when things are going your way."
Kane responded to Kevin's remarks in a separate interview with AsiaOne, claiming he had "no comment" because he prefers not to use the media "to trash someone else.
However, he made it clear that he felt it was inappropriate for Kevin to bring up his religion. Kane also acknowledged the changing relationships in the cast but claims he still respects them due to what they bring to the popular reality show.
When it comes to causing the fallout with Kevin, he admitted he "would do it again" as he felt he was genuinely looking out for their mutual friend, Kim. "There's so much more to the story," he claimed, adding, "there's nothing I regret on the show."
Kane also had drama with Dorothy Wang during 'Bling Empire' Season 2
Kane also had drama with newcomer Dorothy Wang. Even though the two had mutual friends before appearing on the show and knew each other, they didn't develop a personal relationship.
While he wanted to become friends, primarily due to their compatible Chinese zodiac signs, she didn't seem interested in having any relationship with him. In her confessional, the newcomer claimed she would prefer to "fast 87 days straight" rather than go to lunch with the Bling Empire star.
It's later revealed that she finds him "obnoxious" and points to his rivalry with her friend as the reason she didn't want a friendship. Kim interrupted a luncheon with Dorothy and co-star Jamie Xie where he confronted the newcomer about her refusal to connect with him.
When she questioned him about his back-and-forth feud with her friend, the conversation got heated, ending with Kane abruptly leaving the restaurant. They both agreed that they weren't meant to have a friendship. Bling Empire is streaming on Netflix.
RELATED: 'Bling Empire': Kane Lim Talks Drama With Dorothy Wang: 'It's Sad Because I Did Try'