'Bling Empire': Kim Lee Responds to Comments That She 'Gaslighted' Kevin Kreider
'Bling Empire' star Kim Lee responds to comments that she 'gaslighted' Kevin Kreider throughout season 2 in a recent TikTok video.
In Netflix's Bling Empire Season 2, some fans felt Kim Lee "gaslighted" Kevin Kreider as the lie detector eventually revealed that she didn't want a relationship with him. The professional DJ responded to the comments and threw shade at her co-star in a TikTok video.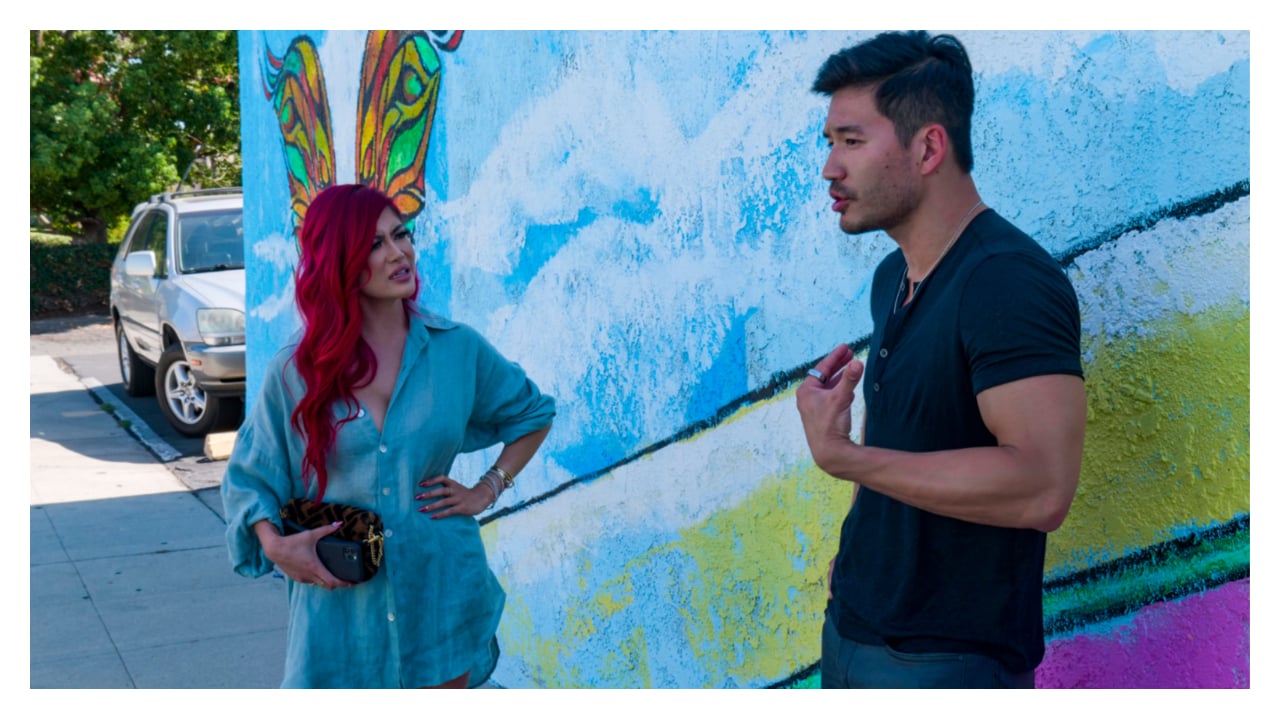 Kim Lee responds to comments that she 'gaslighted' Kevin Kreider
During Bling Empire Season 2, Kim Lee and Kevin Kreider attempted a romantic relationship. However, some fans felt she led him on and gaslighted him.
A month after the season dropped, Kim responded to the comments in a TikTok video. Set to El Alfa and Chael Produciendo's "Gogo Dance," she titled the video, "when people say I gaslighted him the whole season."
While drinking from a martini glass, she looked around, confused, before laughing and ending the short clip. Kim captioned it, "Don't forget: he straight up was trying to get with Kelly when she was with Drew, and people want me to take him serious?"
She continued throwing shade at her co-star in the "lit" comment section, where she called him "the neighborhood cat that rubs on everyone." Someone else claimed she "dodged a bullet," to which Kim laughed. When another follower pointed out they only went on a couple of dates, she implied there might have been more, replying, "that's what we know."
Kevin and Kim attempted a romantic relationship during 'Bling Empire' Season 2
In season 1, Kevin was interested in Kelly Mi Li, but she admitted she only saw him as a friend. After learning of Kim's lost relationship with her father, the two bonded over it as he is adopted.
They developed a closer relationship by season 2, and he wanted to see if there was anything romantic between them. Therefore, he set up a private date, but she ghosted him, refusing to answer his calls. When the two reconnected, she admitted she wasn't sure how serious he was about getting into a relationship.
He attempted to show her by taking her on an overnight date which seemed to go well. However, Kane told Kim about a previous hookup Kevin had once they returned, upsetting her.
It threw their blossoming relationship off course, annoying Kevin, who confronted his friend, ultimately causing a short-lived fallout. To prove himself, Kevin took a lie detector test for Kim. Although he passed, she failed, revealing she didn't actually want a relationship with him.
Kevin previously talked about his choice to discuss his sobriety
Kevin opened up about his sobriety during season 2, which he started at the age of 30. In a confessional, he explained he didn't like how he began relying on alcohol to shape his personality and didn't like the person he became while under the influence.
Therefore, the model entered a 12-step program and visits a sober coach daily. As Kim is a professional DJ, Kevin wanted to tell her about his sobriety. She accepted it and praised his decision, as well as supported him.
In an ET Canada interview, published when the reality series dropped, Kevin went more into detail about his choice to open up about his sobriety during season 2. He noted that while some prefer not to talk about it, he views it as "freedom."
Repeating a phrase he's heard in sobriety: "you're only as sick as your sickness," the model feels it's more "freeing" to discuss the journey openly. Although he admittedly previously opted not to speak about it as well, Kevin said he wanted to open up about it to help "destigmatize" sobriety and mental health.