Blink-182's Quarantine-Inspired Music Video for 'Happy Days'
Rock band blink-182 has made social distancing a little better, thanks to their quarantine-inspired music video for 'Happy Days.'
Thanks to blink-182, we now have a fun and uplifting music video to enjoy during these uncertain times. The rock band consisting of vocalist Mark Hoppus, drummer Travis Barker, and guitarist and vocalist Matt Skiba recently released a music video for the song "Happy Days" off of their ninth studio album, aptly titled Nine.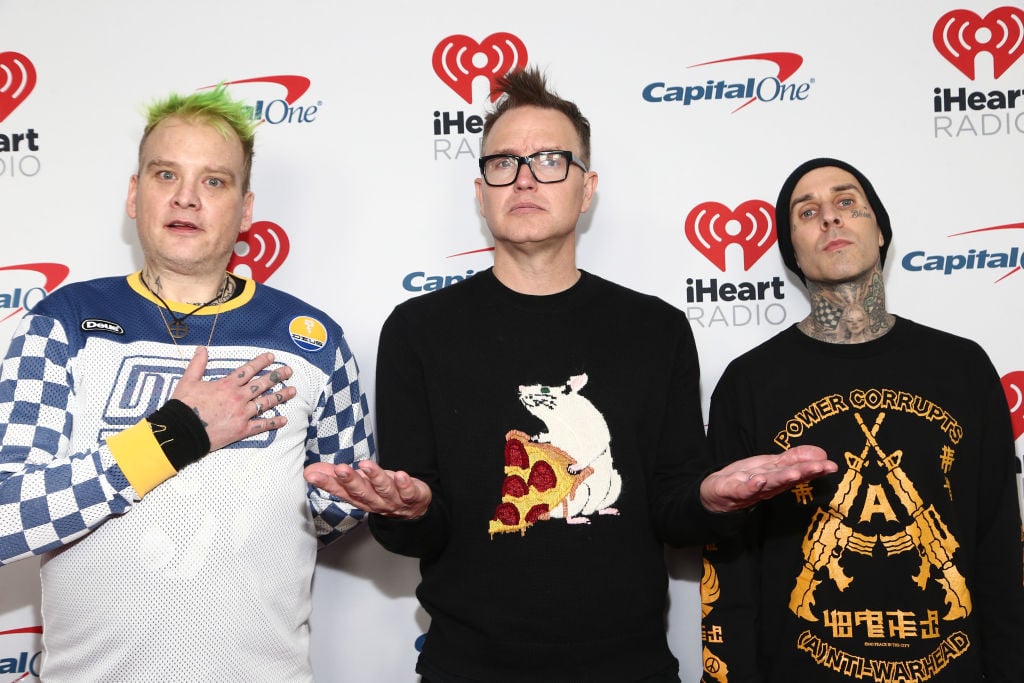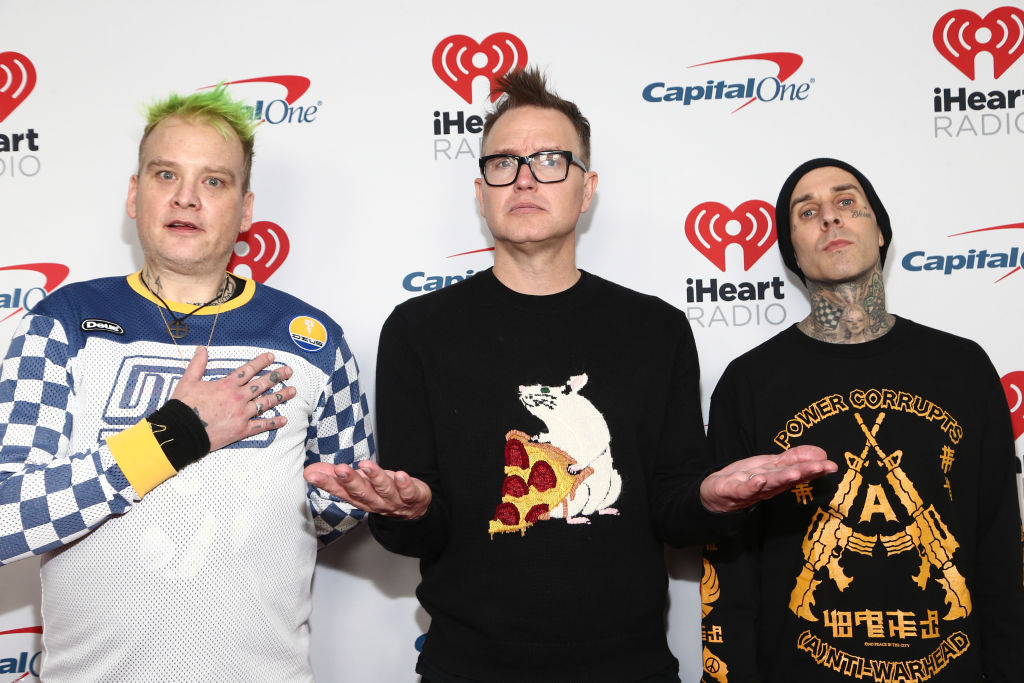 'Happy Days' is a nostalgia-inducing earworm 
"Happy Days" off of the album Nine deals with the feelings of isolation that are all too familiar to those practicing social distancing in light of the coronavirus (COVID-19).
The lyrics "I wanna feel happy days, happy days/ Happy days, happy days/ Walls of isolation inside of my pain/ And I don't know if I'm ready to change," are extremely relatable on a variety of levels, both to people choosing to stay home and those forced to work on the frontlines of this pandemic.
In an interview with Zane Lowe, co-frontman Hoppus explained the nostalgic longing present in the blink-182 single. "It's about coming from a place of frustration and angry and saying… 'I want to go to better times, I want to go to a better place and I'm gonna leave all this nonsense behind and just find my zone,'" Hoppus stated.
While Hoppus didn't write the song with social distancing in mind, the music video for the song is definitely a nod to the isolation we're all feeling at this time. 
The 'Happy Days' music video 
Blink-182 have made their fans quarantine a bit better by crowdsourcing footage for their latest music video. In the video, fans — including famous ones like Machine Gun Kelly and Steve-O of Jackass fame — showcase how they have been passing the time in quarantine. From playing air guitar to mastering Travis Barker's drums, the video features clips submitted by fans. 
Blink-182 also included some not-so-fun moments people have been experiencing in their quarantine. One student submitted footage that captures the struggle to keep up with classes. Someone else gets dressed for a commencement ceremony they'll never attend, while another sits in a chair in front of a static image of a beach. 
The music video was well-received amongst fans. One Instagram user commented, "This is how you make the quarantine a better lifestyle. Awesome and rad song." Another said, "Dang y'all got me with the feels watching this." 
Blink-182 celebrate healthcare workers 
During this time, healthcare workers are on the front lines trying to help the sick. In addition to serving as a distraction for fans, the music video for "Happy Days" celebrates the efforts of these workers. Clips of nurses and doctors dancing to the blink-182 single are also featured in the music video as a tribute.
Blink-182 shared the video on Instagram with the caption: "Thank you to everyone who helped make this video. Stay home. Stay safe." 
In addition to featuring nurses, doctors, and other healthcare workers in their music video for "Happy Days," the band has made additional efforts to help the less fortunate. Hoppus recently hosted a Twitch live stream with his son, raising $5,000 for Children's Hospital LA. 
While these times are strange and difficult to navigate, bands like blink-182 have done a superb job at providing us all with a glimmer of hope.