'Blue Bloods': 1 Actor Napped Between Takes of a Dinner Scene
The actors of Blue Bloods talked about how hard and how long it takes to film a family dinner scene. One of them admitted to taking a nap between takes to film one. This is everything we know about how this actor films those scenes.
'Blue Bloods' always includes a dinner scene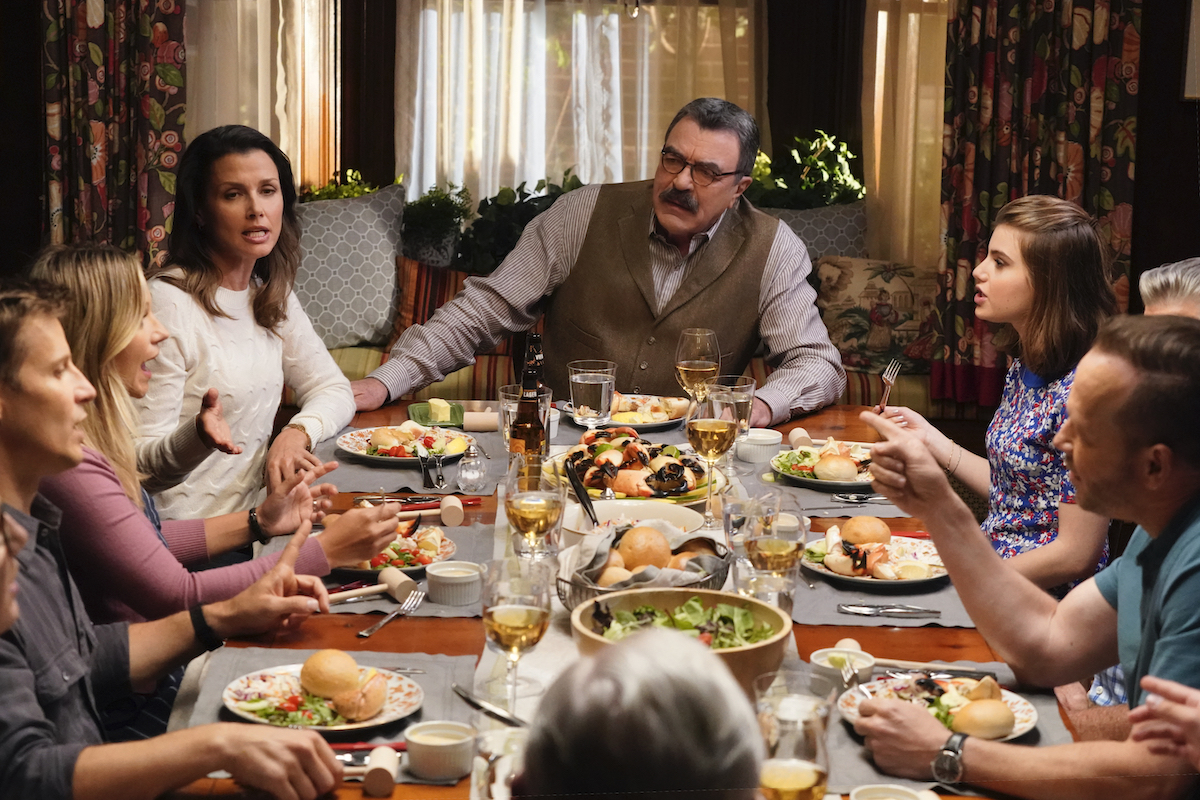 The Reagans have dinner together every Sunday, and we see that in every episode. Donnie Wahlberg revealed that he wanted the role of Danny because of this family tradition.
"Well, the family dinner scenes on Blue Bloods, the very first one that I ever read, obviously, was the pilot episode," Wahlberg told Showbiz Cheat Sheet. "When I read that scene, that was the moment I decided I wanted to be a part of the show." He got the part, and took a few opportunities to put his own spin on Danny.
Donnie Wahlberg improved while being Danny in the scene
The detective got very emotional at that first dinner. Wahlberg revealed he took a chance by improvising, and luckily it worked.
"The first one will always stand out to me the most," Wahlberg told TV Insider. "It was so intimidating." That makes sense given the huge stars who are in the cast.
"My character basically had to run roughshod over the table and to sit down with that cast and with Tom Selleck at the head of the table" Wahlberg said.
"When I did and improved a few lines and became loud and boisterous at the table, I didn't know how Tom Selleck would react, but he gave me the biggest smile and pat on the back after and said that's what's going to make this show magic," the actor revealed.
Donnie Wahlberg napped between takes of family dinner
The stars of Blue Bloods have interesting stories about filming dinner together. Wahlberg said his busy schedule meant he actually took a nap between takes for an episode.
"The first dinner scene we shot for the new season was really tough because I got off a plane from tour [with New Kids on the Block] and came straight to set," he told People in 2013.
"And that scene took over five hours," he continued. "Between every camera take, I took a nap on the couch." Luckily, he didn't have to be in every shot and other people let him know when to come back.
"They would literally wake me up a second before the camera started rolling and I would run and take a seat at the table," he said. "I was just delirious. I don't know how I remembered one line."
Stars of the show say they normally catch up with each other between takes. But it sounds like sometimes the actors catch up on their sleep instead.