'Blue Bloods': 5 Interesting Facts About the Show
How much do you know about Blue Bloods? Here are five interesting facts about the show.
1. The silverware is plastic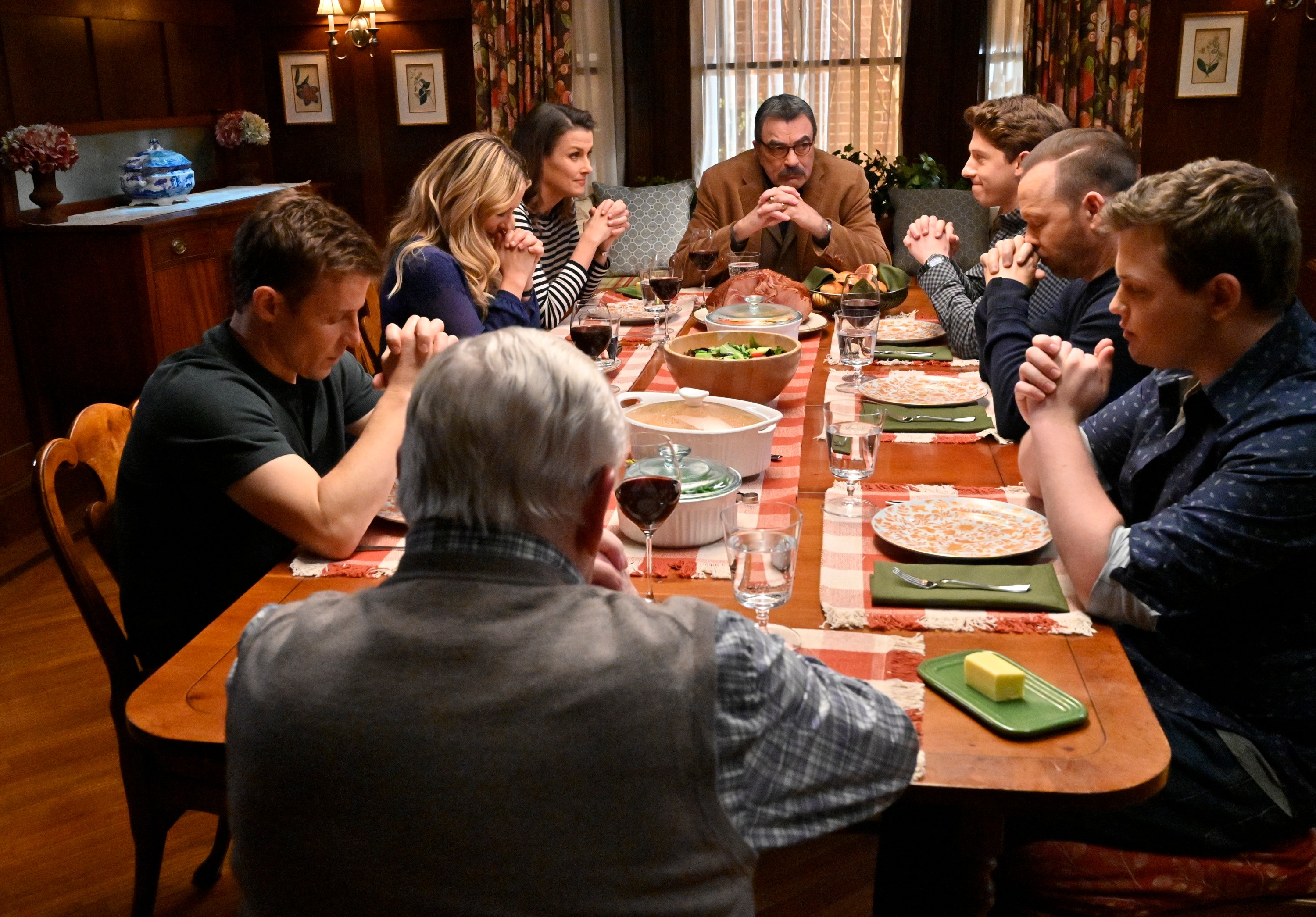 During a CBS question-and-answer session, Donnie Wahlberg revealed a secret about the Reagan's cutlery. Wahlberg shared that the silverware they use isn't real—it's plastic. Why isn't real silverware allowed on the Blue Bloods set? "The sound department doesn't want to hear clinking during people's lines," says Wahlberg. "We use plastic utensils." He also revealed that he and Tom Selleck are don't like the plastic cutlery.
2. Leftovers from 'Blue Bloods' family dinner is given away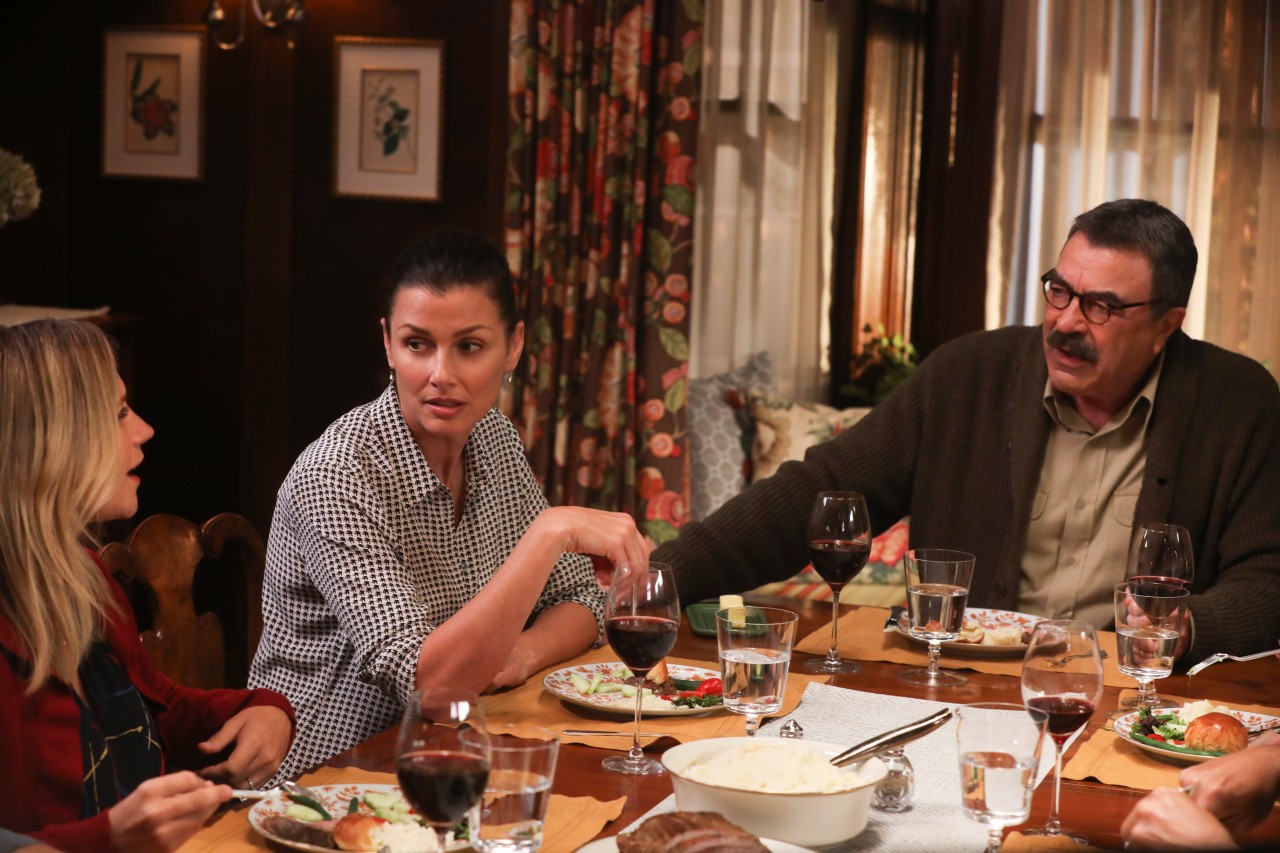 The Reagans eat a lot of food during those dinner scenes. What do they do with all the leftovers? Not to worry, food from Blue Bloods family dinner is not thrown away. Whatever isn't eaten by the cast is given to the crew members to take home, reports TV Insider. Prop master Jim Lillis says all the food is cleared out. "Food that's still good is shared with the crew to take home," Lillis told the publication. Nothing goes to waste."
3. The stairs don't lead to the bedrooms
If you've ever wondered where the stairs lead, we've got an answer for you. You might be surprised to learn that the stairs don't go very far. During some scenes, you'll see Frank or Henry walk upstairs to their bedrooms. Former Blue Bloods star Vanessa Carlson revealed the stairs do not lead to a bedroom. She told Rachael Ray the fake stairs lead to the set's kitchen closet.
4. The casting director got stuck in the elevator on the day of Vanessa Ray's audition
Vanessa Ray shared with CBS Watch! the story of how she snagged her dream job on Blue Bloods. The actress said she was persistent in her pursuit of a job on the show:
I auditioned on tape and then went to meet with CBS in Los Angeles. The day I went in for my callback, the casting director got stuck in an elevator and they were like, 'Maybe we should reschedule for tomorrow.' But sometimes as an actor you're like, 'No! I'm ready right now and I don't want to come back tomorrow. I don't know what will happen tomorrow, but I know today I can get this job.' So, I waited on the CBS lot for two hours until the fire department got the casting director out of the elevator and then I was like, 'Ready?' And I got it!

Vanessa Ray, CBS Watch!
5. Will Estes really drives on the show
In most movies and TV shows, an actor pretends to drive. In 2014, CBS shared a little behind-the-scenes secret, revealing Will Estes liked to drive instead of faking it. Here's what CBS had to say on their website:
"The car scenes are no longer just green screen. Will actually drives a car with a camera attached to it through the mean streets of New York City. He hates fake-driving; he loves to drive!"
We're not sure if Estes still likes to drive, but back in 2014, he preferred to get behind the wheel and do the driving.
Follow Sheiresa Ngo on Twitter.