'Blue Bloods': Abigail Hawk Tells Us What She Really Thinks of Abigail Baker
Blue Bloods star Abigail Hawk chatted with Showbiz Cheat Sheet about her time on the hit CBS show. Here's what she shared about how she prepares to play Baker, her thoughts on Baker's future, and what she really thinks of her character. Showbiz Cheat Sheet: What did you do to prepare for the role of …
Blue Bloods star Abigail Hawk chatted with Showbiz Cheat Sheet about her time on the hit CBS show. Here's what she shared about how she prepares to play Baker, her thoughts on Baker's future, and what she really thinks of her character.
Showbiz Cheat Sheet: What did you do to prepare for the role of Abigail Baker?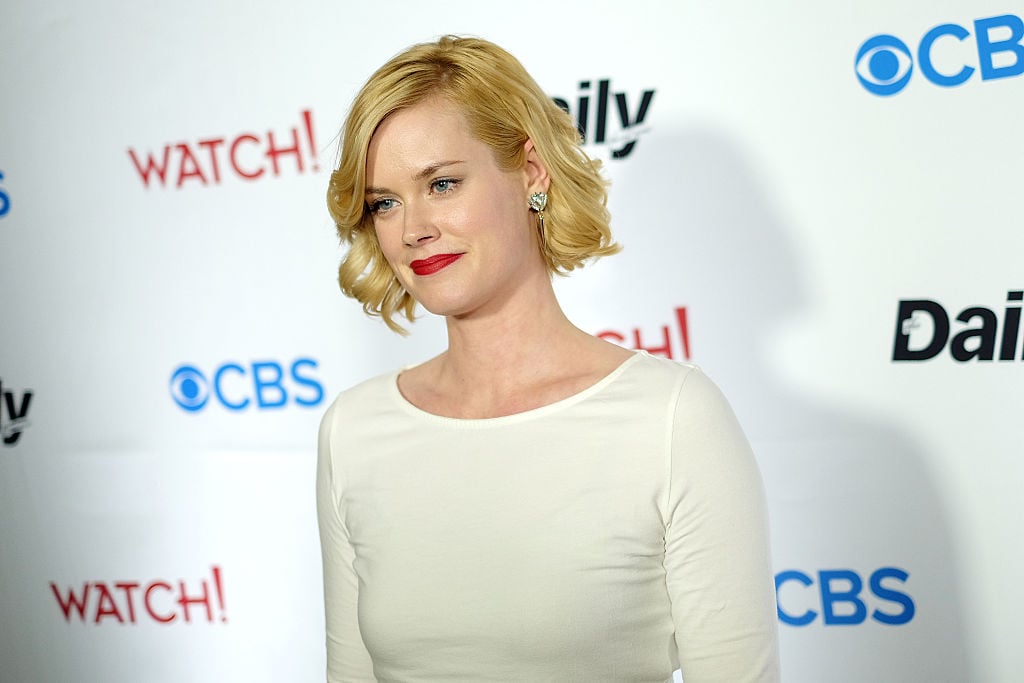 Abigail Hawk: I researched the NYPD to determine how this character would have gotten this particular job. I realized very quickly that someone as young as Baker could only have gotten her gold shield through merit rather than time on the job. Tom [Selleck] and I discussed that she most likely went above and beyond the call of duty while she was off duty, saving civilian lives and neutralizing a threat single-handedly. I watched several "old school" cop shows such as NYPD Blue and Hill Street Blues to get a feel for the unique universe of the NYPD. Tom also encouraged me to watch classics like High Noon and his Dwight Eisenhower biopic, Ike, to get a sense of the commissioner-aide relationship Frank and Baker share. 
Tom views Baker like Radar from M*A*S*H, so I enjoyed viewing some reruns of that series as well. I also received a tour of 1PP from then NYPD Head of Hostage Negotiations, Jack Cambria, which was one of the most illuminating moments of my career, as it gave me a first-hand glimpse into Baker's reality. It is important to note that, to me, the preparatory work never stops, as I consider it part of my job to support and maintain relationships with dozens of law enforcement officers. It is an honor to count them as colleagues.
CS: How has Baker changed over the years?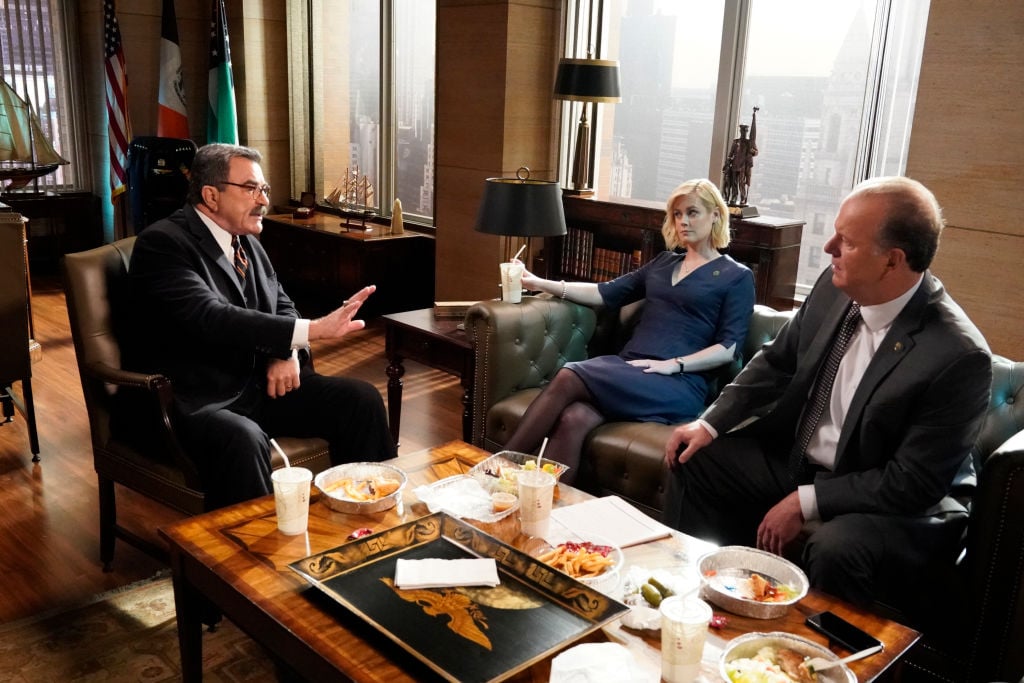 AH: Baker and I have led quite parallel lives. She has matured and flourished under Frank's mentorship.  He saw a spark in her and continually pushes her to challenge herself. She has grown more comfortable in her own skin. She is bolder and less apologetic. She's learned to trust her instincts.  She is a mother of two now and this decade has seen her become stronger and steadier, a ready advocate for women working in a predominately male environment. She's the opposite of a shrinking violet. She knows her worth and she's not afraid to speak her mind. 
CS: What changes would you like to see happen with Baker's character for the upcoming season? Do you think she will eventually get a promotion?
AH: I would love to gain some insight into her home life. We know her husband, a fellow cop, was shot and survived, but was there permanent damage? Is he still on modified assignment? How has this traumatic experience changed their marriage? Their parenting?
I absolutely believe she will get a promotion. I actually think Frank is grooming her to become a future police commissioner. Baker would be an incredible PC. She's rock solid under pressure. She looks at issues from all sides. She works well with others. She's always ready to play devil's advocate and is a keen observer. She's quick on her feet. She's brave. And as one of the only women on the 14th floor, she excels at holding her own, rather than feeling like she needs to be "one of the boys." She's a crucial voice in an ever-evolving police department.
Read more: 'Blue Bloods': Abigail Hawk Tells Us Her Favorite Episodes So Far
Follow Sheiresa @SheiresaNgo