'Blue Bloods' Actor, Len Cariou Reveals He Became 'Lovers' With This Actress Early in His Broadway Career
Len Cariou currently plays Henry Reagan on Blue Bloods. The grandfather is often giving advice to his younger family members.
The Broadway star is still busy acting on stage and had an interesting time during his early career. Find out which actress he said he became lovers with while they worked together and more.
Len Cariou and Tom Selleck's age difference might surprise 'Blue Bloods' fans
It's not a secret that Blue Bloods fans go crazy over the Reagans having family dinner together. The men who sit at the ends of the table are Henry and Frank (Tom Selleck.)
That's because they are the oldest Reagans as father and son. However, the actors don't really have that big of an age difference. Cariou was born in 1939 and Selleck was born in 1945. The Broadway actor talked about enjoying playing his father.
"It's a great pleasure," he told Zap2it. "We all have a great relationship, and I think it gives the show a uniqueness for a cop show. We get to know the family members and their different perspectives, and it's a very pleasant working situation. It's like I've gone to heaven."
However, he did admit not being totally on board in the beginning. "The first scene that we shot was the dinner scene and I looked at Tom [Selleck] and we all kind of, the adults if you will, went 'do you think this is really wise?'" Cariou told In The Lab. He said once the family's backstory was created his feelings changed.
"We all made it work and when they looked at the rushes they said 'you'd think the family's been together forever,'" he said.
He said he became lovers with Lauren Bacall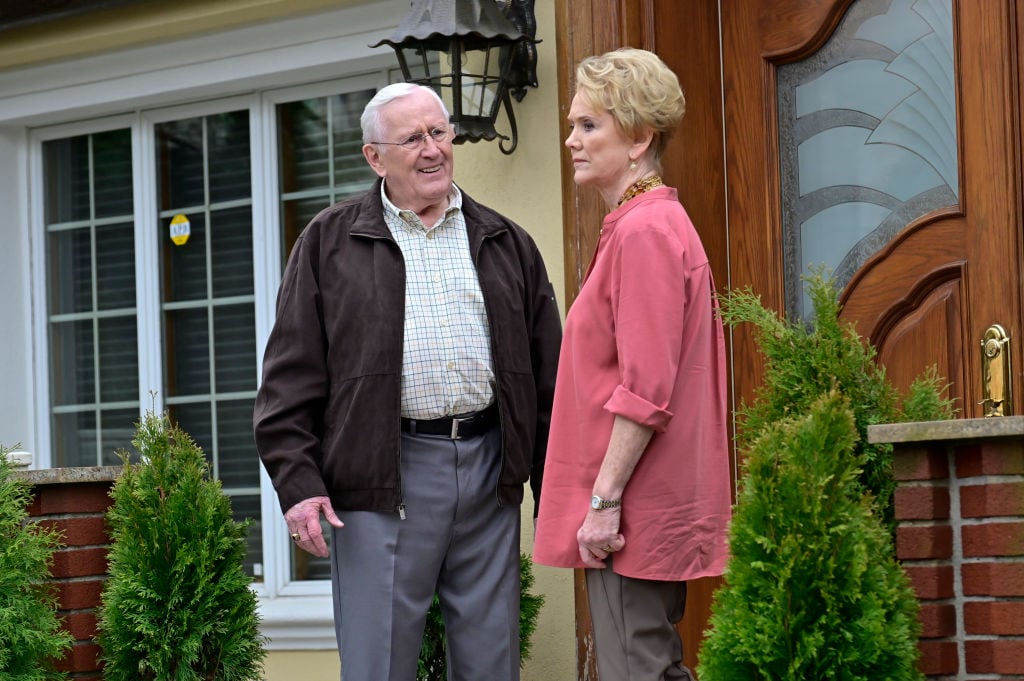 The actor started his Broadway career by being in Applause with Lauren Bacall. That earned him his first Tony Award nomination.
Cariou talked about what it was like working with Bacall. "Well, we became lovers when we were doing the show," he revealed to CBS New York. When asked how that worked he answered, "Oh, it worked fine."
They were in the original cast and the production opened in 1970. Cariou is back on the stage in the play, Harry Townsend's Last Stand while on break from Blue Bloods.
The actor is certainly not the only person in the cast to do other things while starring on the show. Donnie Wahlberg, who plays, Danny Reagan, has other projects including touring with New Kids On The Block. There is a reason why the cast members aren't often seen together during their breaks.
"People ask if we hang out outside of work and we're always like, 'Not really but we spend so much time at work together and we get along so well!'" Will Estes, who plays Jamie Reagan, told Taylor magazine. "We are great friends. When Saturday comes around we're not usually calling each other to hang out but we do get along great, we are like a family."