'Blue Bloods' Actor Will Estes Once Appeared on '7th Heaven'
If you've been watching Blue Bloods and wondering where you've seen Jamie before, it's possible that 7th Heaven is your answer. A submarine is another answer. So is one of the Dark Knight movies.
In other words, there's quite a bit more to Will Estes than Jamie Reagan. He managed to navigate the tricky waters of child stardom. Eventually, he emerged with a prominent role on one of CBS' longest running shows.
How did Will Estes get his start?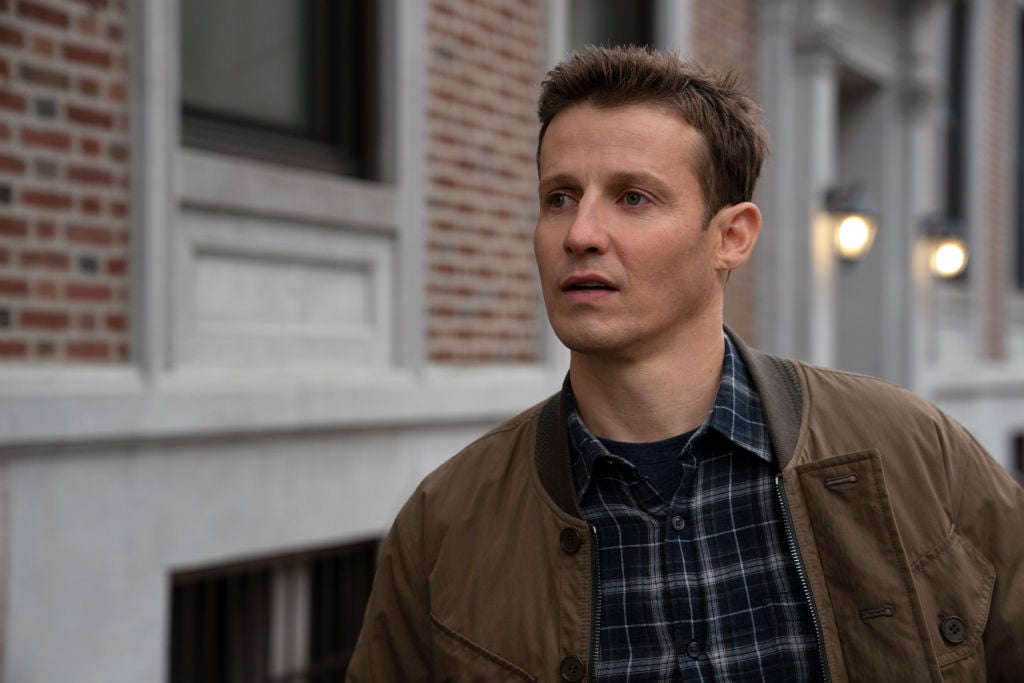 Estes began his career as a child actor starting in 1987. He appeared on an episode of Santa Barbara at age 9, going by the stage name Will Nipper. One of his first major roles was playing Will McCullough on The New Lassie from 1989 to 1992. He dropped the stage name by 1993, when he appeared on six episodes of It Had to Be You. He also made appearances on Boy Meets World, Step By Step, and Full House.
In an interview with LiveAbout.com, Estes said of his early career, "I think Los Angeles can be a tough place, the industry can be tough. I think it's a place where values aren't always clear, there's a weird value set put on an actor based on whether or not you're working. A lot of kids come out here after high school or college and they don't have a home base. I grew up here, so I had my friends and my family. It (acting) was something I did, not who I was."
It was around 2000 that he started getting more adult roles. One of these included Seaman Ronald "Rabbit" Parker in the submarine thriller U-571, starring Matthew McConaughey. Around that same time, he had a six-episode run on 7th Heaven as one of Beverly Mitchell's love interests. His next major gig after that was playing JJ Prior on the series American Dreams from 2002 to 2005. Blue Bloods came along in 2010.
What's Will Estes' take on Blue Bloods?
In a 2017 interview with Taylor Magazine, Estes described how he landed his current gig.
"It was during [the] pilot season, and it was probably my favorite script that I had read for a long time. Robin Green and Leonard Goldberg were the producers and they had been doing a show about anti-heroes during the Soprano's and they wanted to do a show about heroes. It all starts with the writing and the story. When the story is good everybody wants to be on board."
His character, Jamie, is the youngest of the children of family patriarch Frank Reagan. He is the good-hearted man, and has been perceived as the "golden boy" of the family. He went to Harvard Law and graduated, but disappointed his then-fiancé by becoming a cop.
Estes has been asked several times whether he's like Jamie Reagan or not, and even after all this time, Estes still isn't sure how to answer that. He took a cue from Al Pacino, who said, "I'm not different from any of the characters I play at all. They're all parts of myself."
What's next for Jamie Reagan?
Jamie has preferred to work as a beat cop rather than taking the step up to be a detective. After some resistance, not only did he take the Sergeants exam, he placed first in doing it. He also got married to his partner Eddie, who was a rookie when they started working together.
Although there is no sign of Blue Bloods coming to an end anytime soon, Estes is keenly aware even the best gigs have to end at some point in time. He said, "The business is not synonymous with job security. In a way, it still isn't. Even though we've been doing Blue Bloods for so long, you never know when your next episode is going to be your last. It's been a terrific run and the longer we go, the more I feel like we're doing something good and people tell us that they enjoy the show. That's what it's about."