'Blue Bloods' Actors Who Have Starred in Other Popular Shows Besides Tom Selleck
Blue Bloods is a popular television crime drama that revolves around the Irish-American cop family, the Reagans. The family is a multi-generational law enforcement clan ran by patriarch Frank Reagan, who is also the New York police commissioner.
Frank Reagan is played by the well-known Tom Selleck. Selleck is best known for his work in Magnum P.I.. During his decades-long career, Selleck has also appeared in Friends, Boston Legal, and The Closer.
While nearly everyone instantly recognizes Tom Selleck from previous television series, many fans don't realize that a lot of Blue Bloods' characters have appeared in other popular shows.
Donnie Wahlberg (Danny Reagan)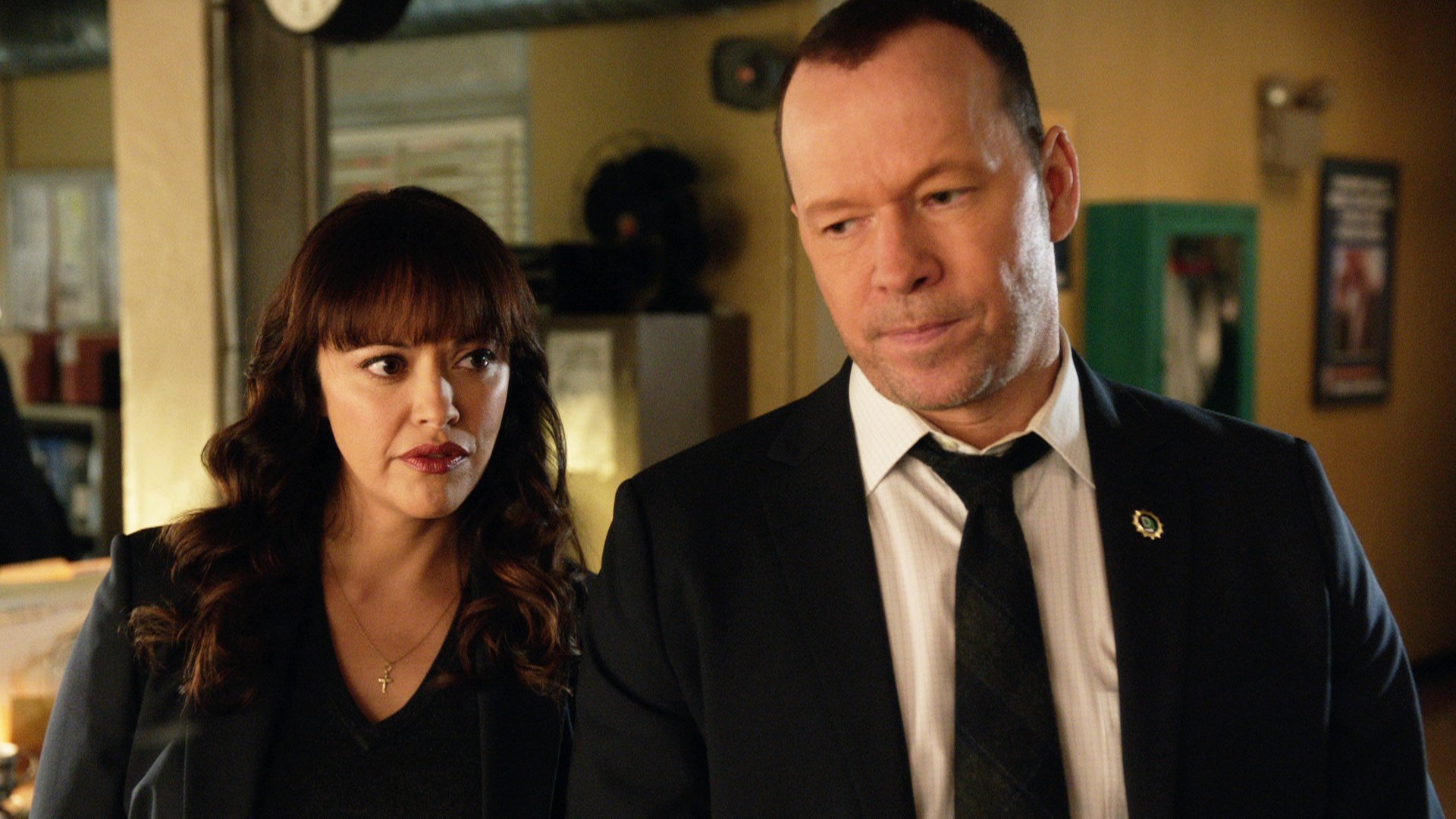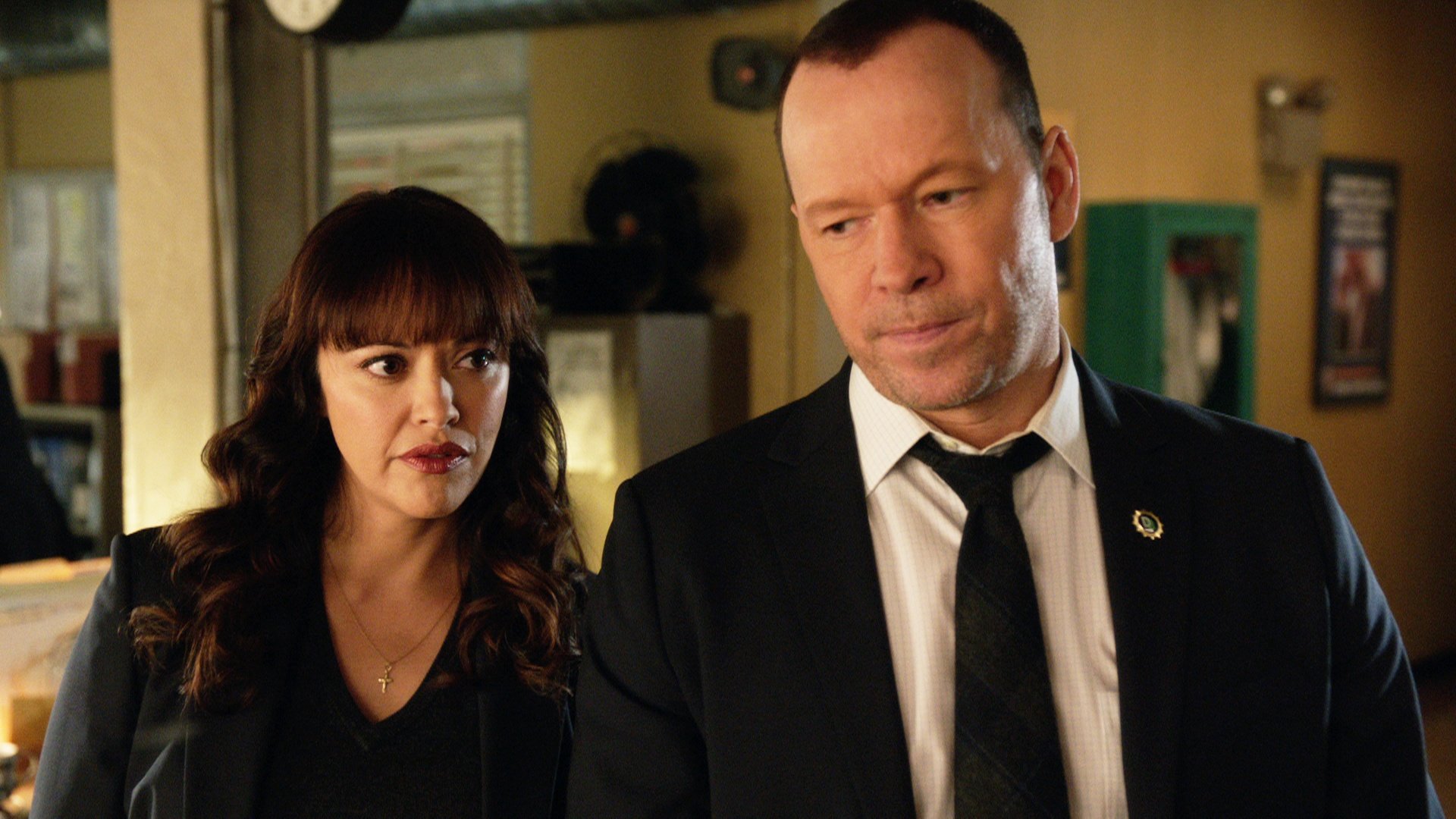 Danny Reagan is the eldest child of Frank Regan and his wife, Mary. His role in the New York police department is as an investigator. The role is played by Donnie Wahlberg, who appeared in numerous popular television series prior to this role. What Wahlberg is best known for, however, is his role in founding the popular 1990s boy band, New Kids on the Block.
Prior roles for Wahlberg include being the narrator of Boston's Finest, and playing the role of Captain Horst Cali in The Kill Point. He also played the roles of Paul Rader in Runaway, and Detective Joel Stevens in Boom Town.
Bridget Moynahan (Erin Regan)
Bridget Moynahan plays the role of Erin Reagan, the Bureau Chief for the Manhattan District Attorney's Office. Erin is also the only daughter of Frank, and the second eldest child. Actress Moynahan had a recurring role as Natasha in Sex and the City.
Will Estes (Jaimie Reagan)
Jaimie Reagan is the youngest of the four Reagan children, and is portrayed by Will Estes. Estes has been in numerous popular television series, beginning with The New Lassie, where he portrayed the role of Will McCullough. He also played Hunter Reeves in The Secret World of Alex Mack, Andrew Nayloss in 7th Heaven, and JJ Pryor in American Dreams.
Len Cariou (Henry Reagan)
Henry Reagan is the former police commissioner of the New York City police department, now retired. He is the father of patriarch Frank, and is portrayed by Len Cariou. Cariou had recurring guest appearances on Angela Lansbury's Murder, She Wrote. He also played Judd Fitzgerald in Brotherhood, and narrated the series Pride, Privilege, and Justice.
Sami Gayle (Nicky Reagan-Boyle)
Saturday set giggles… #bluebloods pic.twitter.com/wLQk8ZcPWj

— Sami Gayle (@SamiGayle) December 15, 2018
Nicky is the only child of Erin and Jack Reagan, and is played by actress Sami Gayle. Gayle previously had a small recurring guest role in As The World Turns.
Tony Terracino (Jack Reagan)
In Blue Bloods, Jack Reagan is the eldest of Danny and Linda's children. He is played by young actor Tony Terracino. Terracino is best known as the voice actor behind Wilson on the beloved children's television series, Chuggington. He also voiced the same character on Chuggington: Badge Quest.
Abigail Hawk (Abigail Baker)
Abigail Hawk is a member of the police commissioner's elite detective squad, and serves as Frank Reagan's primary aide. The role is played by actress Abigail Hawk. She is best known as the host of Reality Check, but made two separate guest appearances on Law and Order: Special Victims Unit also.
Gregory Jbara (Garrett Moore)
Garrett Moore is the NYPD deputy commissioner of public information in Blue Bloods. Moore is portrayed by actor Gregory Jbara. Prior work for Jbara includes Dan O'Keefe on Grounded for Life, and multiple guest appearances on Rocket Power.
Marisa Ramirez (Maria Baez)
Actress Marisa Ramirez portrays the part of BYPD Detective Maria Baez, who is Danny Reagan's partner. Ramirez is essentially soap opera royalty, having portrayed roles on some of the best known soaps of modern times. This includes playing the role of Gia Campbell in General Hospital, Evelyn Santos in Miracles, and Carmen Mesta in The Young and The Restless.