'Blue Bloods' Adds Another Musician as a Guest Star for 1 of Danny Reagan's Cases
There is one thing for sure when it comes to ​​Blue Bloods, and that's Danny Reagan (Donnie Wahlberg) will be solving more cases. It looks like more than one famous person will guest star to help with that, and the newest musician has fans excited. 
'Blue Bloods' had music artists appear on the show before
Blue Bloods focuses on the Reagan family, who have different jobs in law enforcement. That doesn't sound like a premise where music artists would naturally fit. But Blue Bloods had multiple guest stars in the past, more known for performing on stage.
Lyle Lovett played Waylon Gates in season 10. He was a Texas Ranger who worked with Danny Reagan to capture a criminal.
Then there is hip-hop legend Eric Barrier of Eric B. & Rakim has played Lt. Mike Gee. Mike is a good friend of Danny's and returned to the job after retiring. Blue Bloods is adding to the list of guest stars from the music industry.
'Blue Bloods' adds another musician as a guest star for 1 of Danny Reagan's cases
It looks like another musician will appear on Blue Bloods. Wahlberg posted a picture on Instagram with Jimmy Buffet in front of the beach. He captioned it with, "Looks Rockaway Beach, but it feels like Margaritaville! Having a great time shooting a fun new episode of @bluebloods_cbs with the legend @jimmybuffett! What a great guy! So fun! #YachtRockaway."
Buffett recently played Frank Bama on Hawaii Five-0. He was also previously in the movies The Beach Bum, Jurassic World, Repo Man, and more. However, Buffett is more known for his music than for his roles on the big screen. 
The details about this episode have yet to be revealed. But it looks like Buffett will be somehow involved in one of Danny's cases. Most guest stars don't get to perform music, so it's very unlikely the role will involve that. Fans reacted to the picture in the comments on Instagram.
"Holy crap!! 2 legends so close to me?!?? Damn how did I miss this?!" one person wrote.
"OMG! I love this so much! Two legends in their own right and two of my favorite people!" another person wrote.
"Omg 2 of my MOST favorite men together!!!" a third person wrote.
Who else has Donnie Wahlberg filmed with?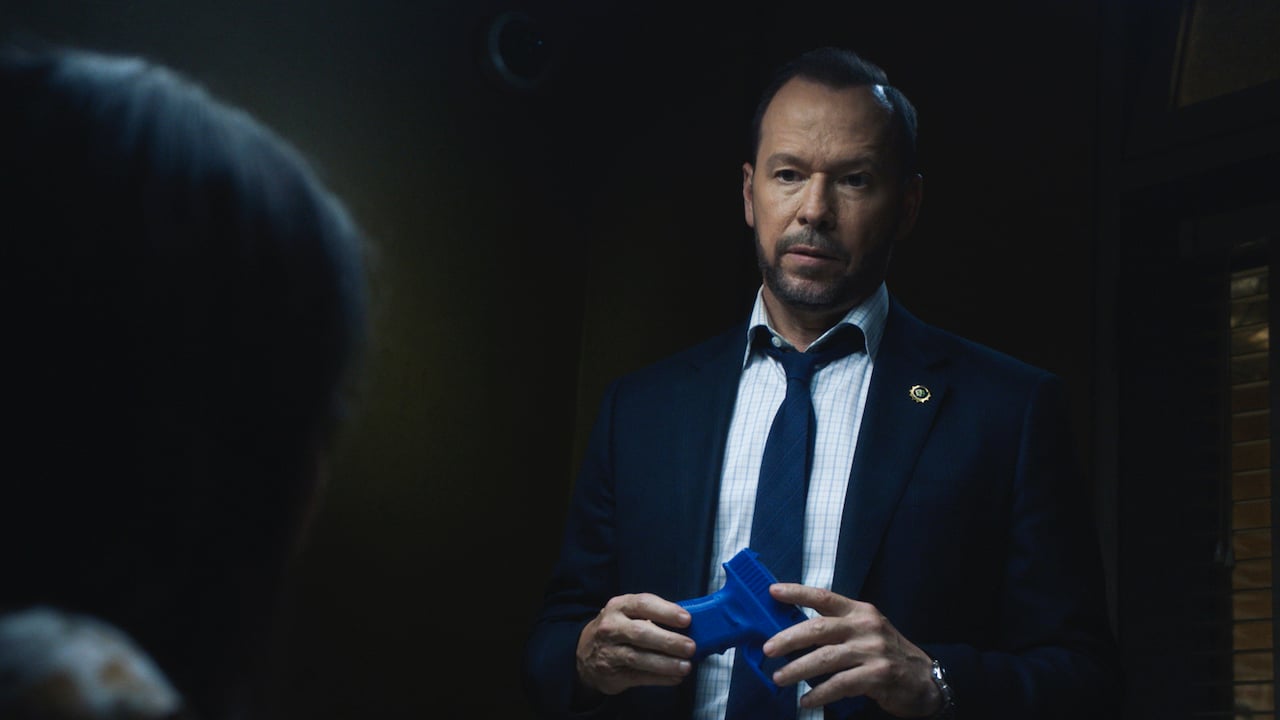 Wahlberg loves to post pictures with guest stars. He recently posted a picture with Lovett on Instagram. 
"Glad to be reunited with this guy @lyle_lovett on @bluebloods_cbs, and when I actually do 'have a boat' again, it's gonna 'go out on the ocean' with all of us and he's invited," Wahlberg wrote in the caption.
It looks like Danny's cases will get interesting in season 12. Fans will have to keep watching to see when Lovett and Buffett will appear.