'Blue Bloods': Annabella Sciorra Will Play an Important Role
This week, Blue Bloods welcomes Annabella Sciorra. She will be playing a very important role on the procedural. Here's a look at Sciorra's role, career, and the upcoming Blue Bloods episode.
Annabella Sciorra's movies and TV shows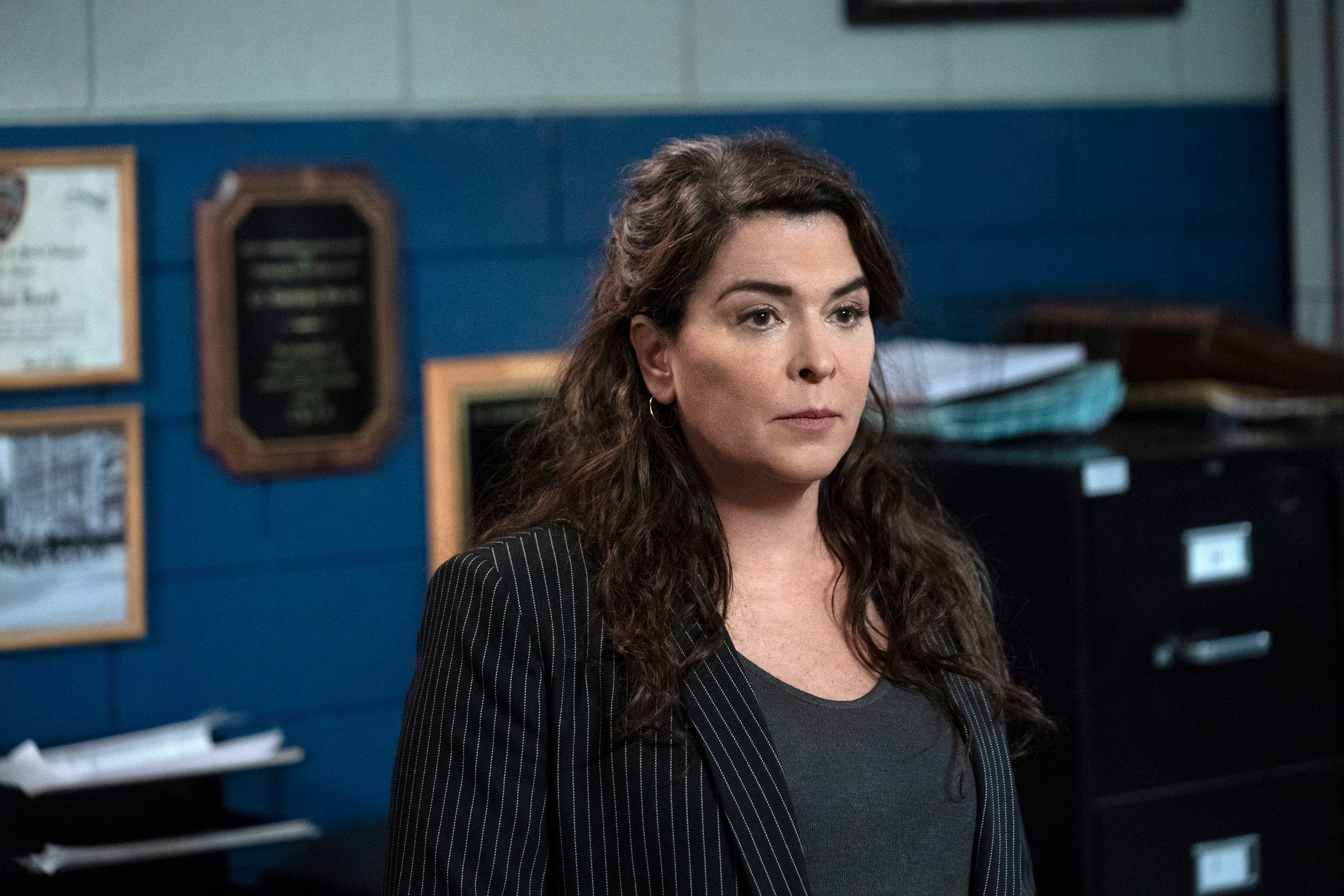 One of Annabella Sciorra's early roles was in the TV mini-series The Fortunate Pilgrim, in which she played Octavia. The following year, she made her film debut when she played Donna in the movie True Love. In 1990, Sciorra starred in the film Internal Affairs, in which she played Heather Peck.
Sciorra got her big break in 1991 when she played Angie Tucci in Jungle Fever alongside Wesley Snipes. In 1992, Sciorra starred in her next big movie, The Hand That Rocks the Cradle, alongside Rebecca De Mornay. Some of Sciorra's other roles include appearances in Whispers in the Dark, Underworld, The Sopranos, Law & Order: Criminal Intent, and Law & Order: Special Victims Unit.
Annabella Sciorra's highest-grossing films
As of this writing, Sciorra's highest-grossing film is The Hand That Rocks the Cradle, with more than $88 million in worldwide box office earnings. Her other high-grossing films include What Dreams May Come, with $71.4 million in worldwide box office earnings; The Hard Way with $65.5 million in worldwide box office earnings; and Cop Land, with $63.7 million in worldwide box office earnings.
Annabella Sciorra plays medical examiner Faith Marconi on 'Blue Bloods'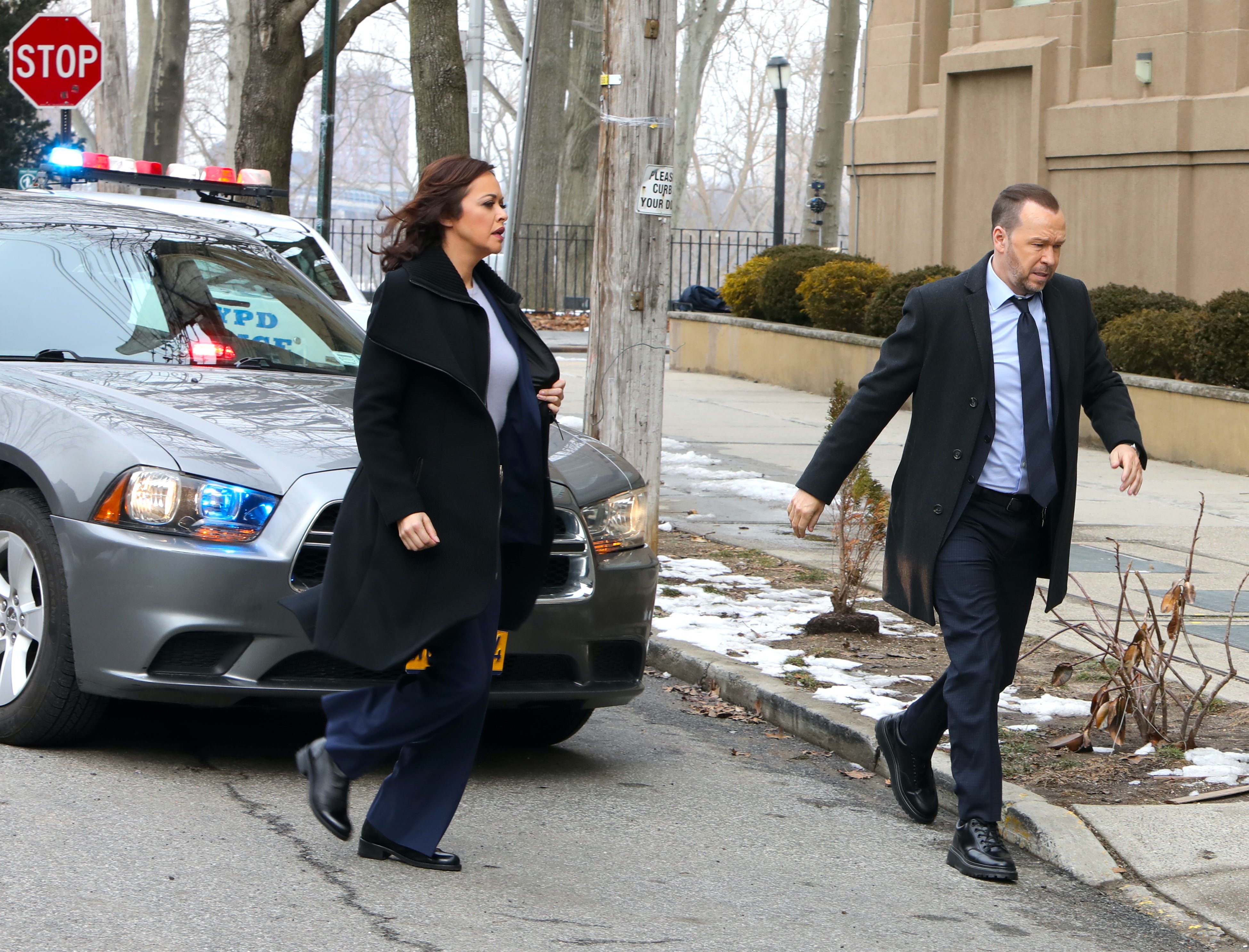 Sciorra will appear in Blue Bloods Season 11, Episode 8 (titled "More Than Meets the Eye"). She's set to play medical examiner Faith Marconi. We're guessing Marconi is part of this episode because of Danny and Baez.
This week, it's revealed the serial killer who locked them in a basement is back. It's likely one of his victims was taken to the morgue and Danny and Baez show up looking for answers.
Before Marconi, Danny often interacted with medical examiner Megan Carson (Leigh Ann Larkin). They had a flirty thing going on, but any hope for a relationship crumbled quickly.
During Season 10, episode 17, Danny discovered that Megan fixed an autopsy report so it would look like a criminal was innocent. Her life was threatened, so she felt she had no choice. However, after Danny found out, he saw her differently. He wasn't pleased that she lied to the police and helped a murderer.
What happened last time on 'Blue Bloods'
During Blue Bloods Season 11, Episode 7 (titled "In Too Deep"), Danny and Detective Judy Farrow are at odds after he attempts to get involved in a case she was assigned to. Danny saw a drive-by shooting, so he wants to work on the case since he was a witness. However, he ends up getting in Judy's way and things don't go smoothly.
However, Danny apologizes, and Judy allows him to question a suspect. They find out his neighbor was shot because he was having an affair with his wife. Danny's familiarity with the shooter's wife helped them solve the case.
Follow Sheiresa Ngo on Twitter.
Blue Bloods airs on CBS Fridays at 10:00 p.m. Eastern Time.