'Blue Bloods': Baez Calls Out Danny Reagan for Flirting With a Surprising New Woman
Danny Reagan was called out for flirting with someone new on 'Blue Bloods. Find out what Maria Baez had to say about it and more.
Danny Reagan (Donnie Wahlberg) is still single on Blue Bloods. Fans are rooting for him to get with different characters like Maggie (Callie Thorne), the psychic who helped give him a message from his dead wife. They are also rooting for him to fall in love with his partner, Maria Baez (Marisa Ramirez.)
The newest episode revealed Danny was actually flirting with a different woman. Find out why it had to end. [Spoiler alert: Spoiler for the episode "The Puzzle Palace."]
Danny Reagan might get a new love interest on 'Blue Bloods'
Danny has spent some time trying to pull himself together after the death of his wife, Linda (Amy Carlson.) This season he might move on to someone new.
"They've definitely been flirting around with Danny," Wahlberg told Showbiz Cheat Sheet. "I think his connection with Baez has been growing. I think the medium Maggie played by Callie Thorne has been building an interesting relationship with Danny."
The actor continued, "So I don't know what the future holds. I don't look beyond the script that I'm doing right now. I never ask what's going to happen next with Danny. I just like to show up and be surprised because I don't want to anticipate anything. I'd just like to discover as I go."
Baez told Maggie to leave Danny alone
It seemed like there could be a love triangle between Danny, Maggie, and Baez brewing. Maggie returned to get their help with a case at the beginning of season 10. However, Baez had some strong words for the psychic.
"You know maybe you should just leave him alone. He doesn't need you disrupting his life anymore," she told Maggie. Maggie didn't take this lying down and said she wasn't disrupting with the detective's life.
"Oh no? Getting him to take his ring off, asking him for help on cases, that's not disrupting his life?" asked Baez. We haven't seen much more of Maggie, but she could return.
Baez called him out for flirting with Megan Carson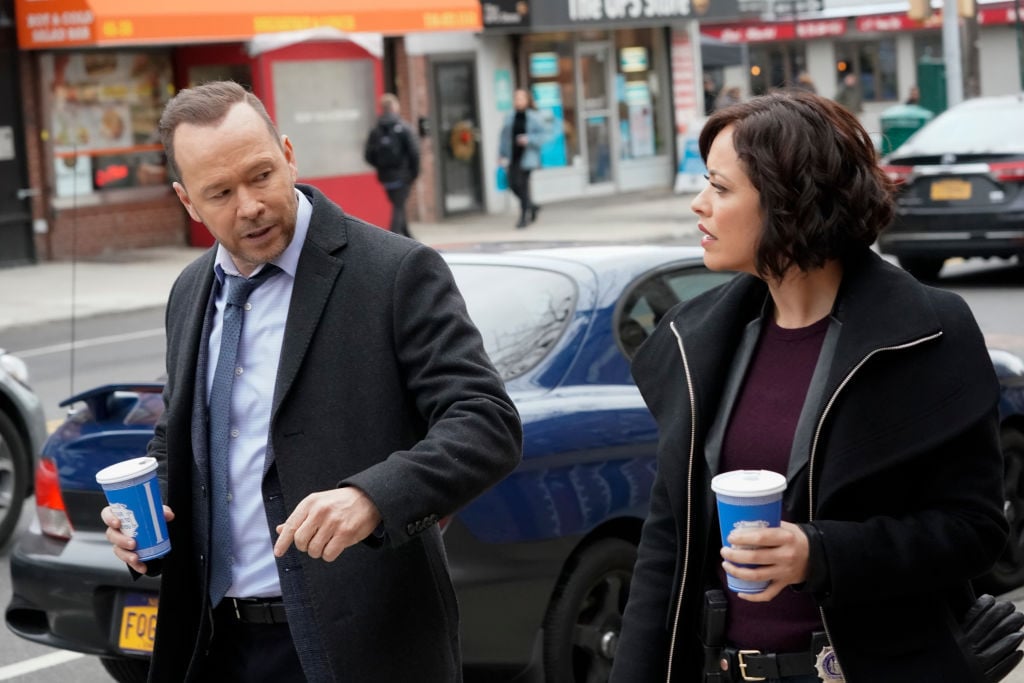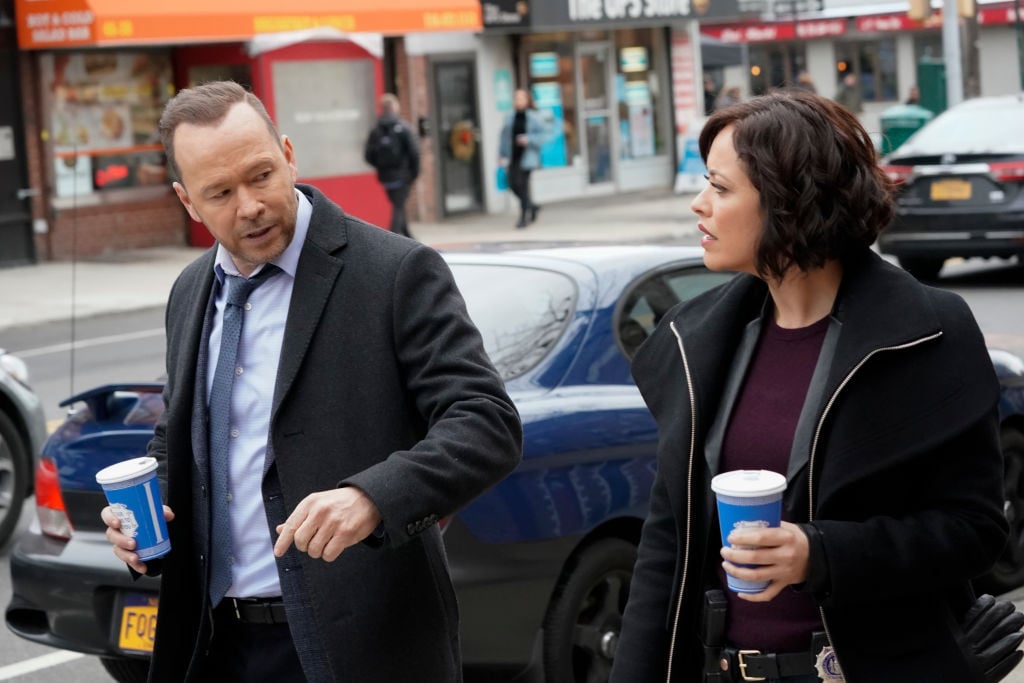 The episode "The Puzzle Palace" showed an autopsy comes back with results of an accidental overdose. The problem is the victim had a caved in skull. It looks like this could be a cover up to let the killer, Jackson Wilks, walk. Megan Carson (Leigh Ann Larkin) is the one who did the autopsy so both Baez and Danny are shocked.
Danny first tries to get Baez to back off of Megan when they confront her. His partner then later calls him out for his feelings for the coroner.
"Oh, come on, Danny. You two have been flirting for the better part of a year now," she told him. Baez also pointed out that he defended her, but he denied this. He claimed he needed hard evidence before pushing her and he found it. She showed up on her day off and requested that autopsy of the victim.
She was covering for Wilks and Danny managed to catch a man who was trying to attack her at the end of the episode. However, it looks like Megan and Danny are over.
She asked him for a ride home. "I can. As long as you're OK with the fact that I'm probably going to give you a hard time about lying to the police and helping a murderer. Which is technically a crime and pretty much the worst thing you can do in my book," he told her.
They decide to go their separate ways. Blue Bloods fans will have to keep watching to see if Danny will start to have feelings for someone new after this incident.