'Blue Bloods': Bridget Moynahan Answers Why the Cast Hasn't Quit the Show Yet
The cast of Blue Bloods is still dedicated to making new episodes. The Reagans are back after a finale that could have closed the whole show. Bridget Moynahan, who plays Erin Reagan, explained what has kept them going and more.
'Blue Bloods' Season 11 was written as a finale
At this point, it's up in the air if Blue Bloods will renew at the end of every season. That's because it has already had a long run.
Showrunner Kevin Wade told Deadline that season 11's finale was written to be the end of the show. "We were told pretty early on, I think before Thanksgiving that our season finale would be the last two episodes and would air back to back which I immediately took as they're planning to wrap up the series … So I started to think about how do we do something that could serve as a season finale but also if need be as a series finale," he said.
The finale showed Blue Bloods on a bigger scale. But it still came back for a new season. 
Bridget Moynahan answers why the cast hasn't quit the show yet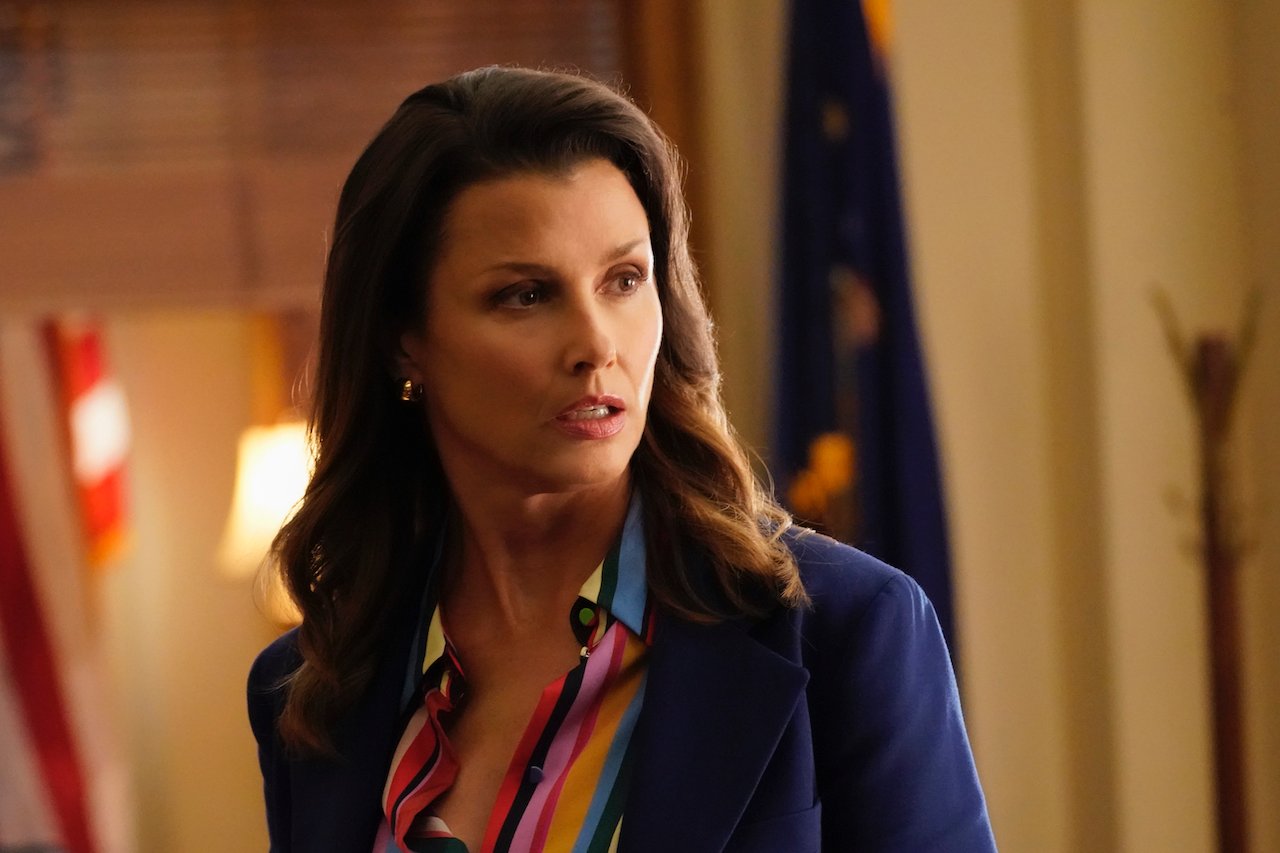 Blue Bloods is still going strong. Luckily for fans, Moynahan said there are no signs of them stopping.
"It all has to do with the writing and new, more complicated story lines," she told Glamour. "We also have a team of actors who really appreciate the job and each other. We know how lucky we are to be on this show—and such a long-running show at that."
She continued, "It doesn't come around that often, so when you're working with people who express gratitude, it just fuels the show. Everybody wants to show up and do their best work."
The actor revealed where everyone got their work ethic to keep going. "I think it comes from family," Moynahan said. "It's easy to think, Oh, I've done this, so let me go do that, where the grass is greener, but I think all of us understand what a good thing we have here. I know Donnie [Wahlberg] and Tom [Selleck] feel the same way. We are grateful."
When will 'Blue Bloods' end?
The family drama has been running since 2010. Fans are still watching the Reagans solve crimes and have dinner in season 12.
There have been some natural changes to the show. The Reagan kids have grown up and gone to college. Danny (Donnie Wahlberg) also experienced the loss of his wife back in season 8.
So is the end of the show coming? "I don't think there is an end point," Selleck told People. "I think there is a lot of life in the show, as long as you let your characters grow and get older."
He continued, "There is an evolution. It started out as a character-driven show and it's even more than that now. When you get to a point like this, and we certainly had it on [Magnum P.I.], the audience is really inside the main characters' heads."