'Blue Bloods': Bridget Moynahan Answers if She Secretly Keeps Her Lines With Her in Scenes
Memorizing lines isn't always an easy task, some times actors need help. Bridget Moynahan has spent years playing Erin Reagan. She answered if she secretly has her lines with her while filming Blue Bloods scenes.
'Blue Bloods' includes many scenes where actors are seated
There is a lot of action on the show given Danny (Donnie Wahlberg), Jamie (Will Estes), and Eddie (Vanessa Ray) are usually hitting the New York streets to fight crime. But there are also many scenes where the actors are seated.
Frank (Tom Selleck) is usually seen in his office as the police commissioner. The same goes for Erin who works as the Bureau Chief for the Manhattan District Attorney's Office.
Then there are the family dinner scenes where the Reagans gather to catch up on each other's lives. "Because my grandmother grew up poor in a small town in Ireland. She was the oldest of 12 kids and there was never enough to eat," Jamie told Eddie in an episode.
"She moved to New York to make money," he continued. "She met my grandpa and when they got married she promised herself that they would always have more than enough to eat. Family dinner was just her way of proudly proving that every week."
The cast will 'snore' each other for forgetting lines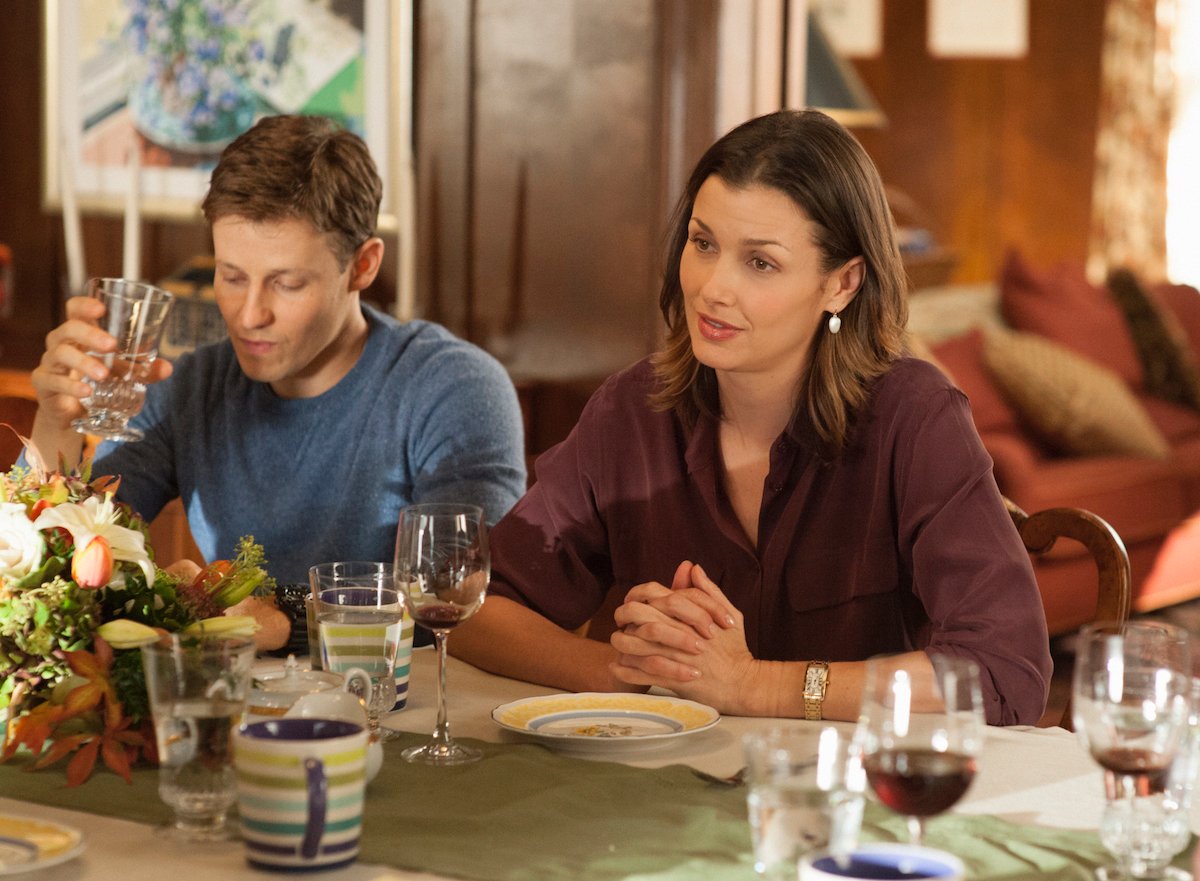 Actors are bound to forget a line or two at some point. Ray admitted it's intimidating to film dinner scenes and she has a fear of forgetting lines. She and Estes talked about this in an interview with WFSB 3.
"It's a scary room to forget a line at, because it's a really long scene to shoot and you're surrounded by consummate professionals," Estes said. Ray said co-stars are forgiving at first.
"At first, they're all like, 'No, it's OK, just take your time, you're fine,'" she said. "Then, after a while, they're like, 'We've got kids. We gotta go.'" Estes revealed how actors call each other out.
"They will snore at you," Estes said. "Like if you [mess up] a line, and you don't know you did, they'll go, [snoring noises]. And you will get called out."
She says she doesn't cheat with her lines
Many fans probably assume actors memorize their lines, but that's not always the case. Sometimes they have their lines written on cards and they read them to film scenes.
Moynahan appeared on Live with Kelly & Ryan and talked about the upcoming season of the show. Ripa asked if she has her lines written somewhere when she is seated in scenes.
"I don't," she answered. "For some reason I can memorize lines, but I can not memorize a song. I can not repeat any lyrics. But I have seen people do that."
It looks like the actor has an interesting selective memory. So she doesn't need help to get through her dinner or office scenes.