'Blue Bloods': Bridget Moynahan Says Nicky Not Being on the Show Is 'Realistic'
Bridget Moynahan addresses Nicky (Sami Gayle) not being on 'Blue Bloods' and what it brings to the show.
The big family on Blue Bloods has separated a little bit. Nicky Reagan (Sami Gayle) is no longer in every episode. Bridget Moynahan, who plays Erin Reagan, explained why this change is realistic and more.
Nicky Reagan left New York on 'Blue Bloods'
Blue Bloods started with multiple kids in the Reagan family coming to dinner. But they have all grown up, including Nicky.
She eventually went to college but managed to stay close to home. However, that changed after season 10. The college graduate revealed she took a job in a start-up in California. Her work is focused on green initiatives and urban areas. 
Frank (Tom Selleck) told her to keep everything she learned from the family with her. Since then, Nicky has visited the family a couple of times. One of those times was to meet Joe Hill (Will Hochman), but he decided not to come to dinner.
Bridget Moynahan says Nicky not being on the show is 'realistic'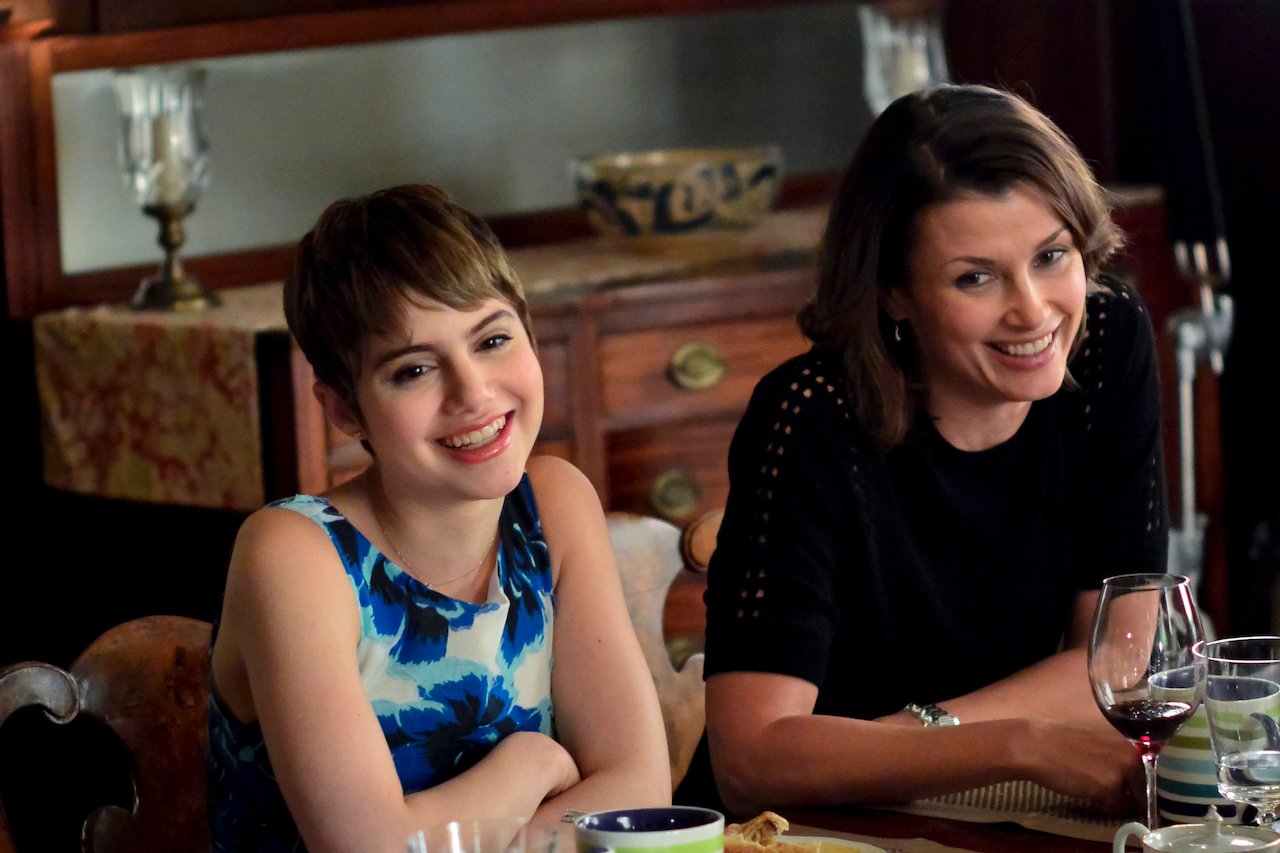 Some fans might miss Nicky not being at the dinner table. But Moynahan accepted the change.
"It's unfortunate that her character is often at school, but at the same time, it's so realistic," she told Glamour. "I mean, I've got stepsons who are that same age, and we don't see them anymore because they're off at college or they're doing internships." 
She continued, "As much as I miss Sami and those relationships, it's very realistic because you have that loss, which is a very relatable life situation and a strange reality. There's a grief to [when kids go off to college or to live on their own] that isn't often addressed. We get to touch upon it."
Nicky might not be around. But her father, Jack Boyle (Peter Hermann), is still in the state and has appeared. Erin asked him to represent the defendant in her case last season, and the episode ended with her inviting him to family dinner. It was a little awkward, but the Reagans were welcoming.
What is Sami Gayle doing now?
It looks like Gayle is still in the city. She has posted pictures in New York on Instagram. 
The actor was attending school in real life at Columbia while working on the show. It's unclear if her education had to do with her cutting back on episodes. Gayle hasn't taken on new roles recently. But she stays in touch with her fans on social media.
It hasn't been revealed if Gayle will make another appearance in season 12. But it's possible since Tony Terraciano has returned as Jack for the premiere episode. Terraciano also took a break from the show to attend college.