'Blue Bloods': Danny and Baez Get Close, but Is This Really Going Anywhere?
Danny Reagan and Maria Baez have been partners on Blue Bloods since 2013. They had brief moments together that suggest there might be romance in their future. This past episode gave fans some hope. Is this really going to happen or is it just wishful thinking? Here's Showbiz Cheat Sheet's take.
Danny and Baez on 'Blue Bloods'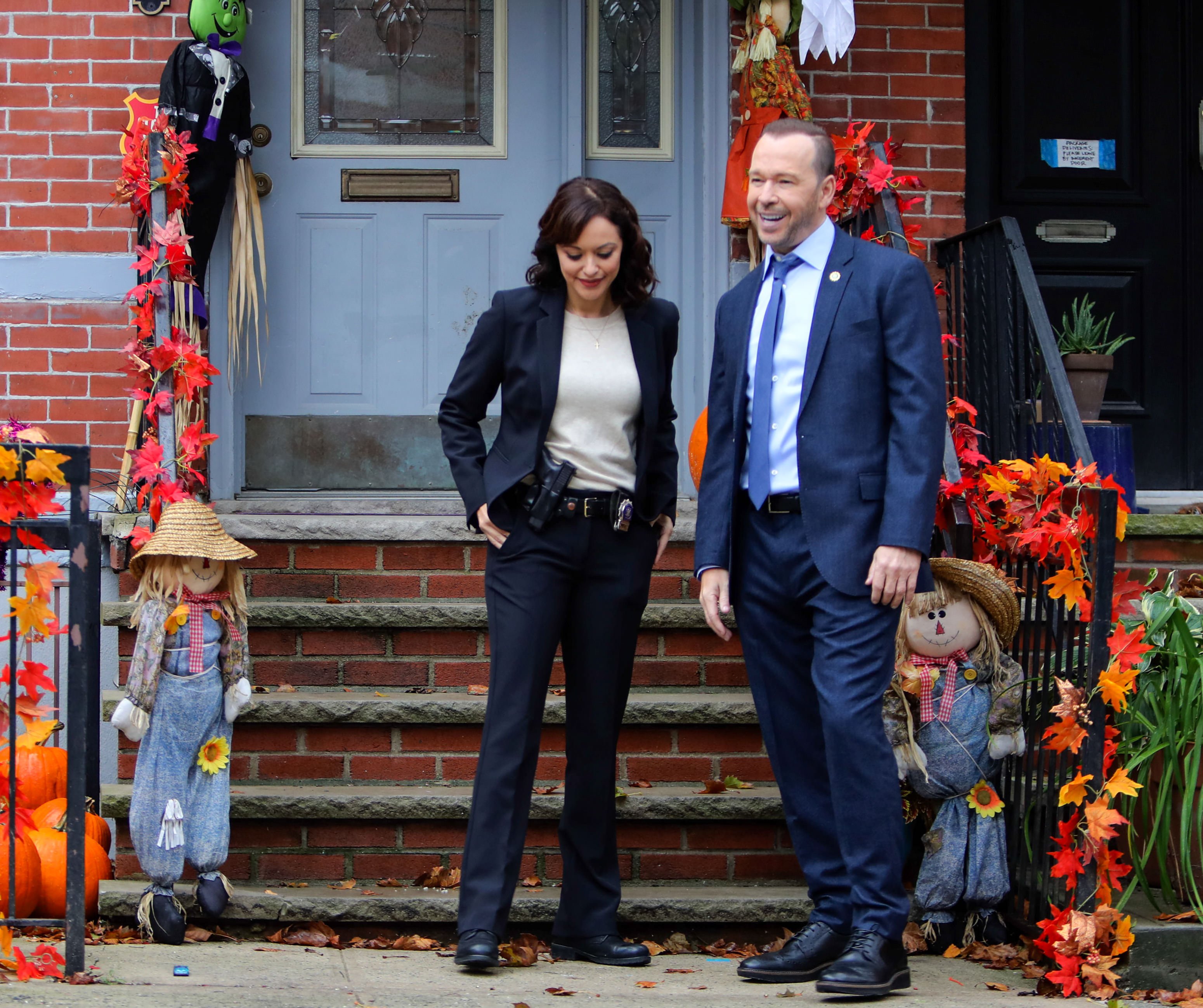 Danny and Baez got a lot closer during Blue Bloods Season 11, Episode 1 (titled "Triumph Over Trauma"). The partners found themselves depending on each other after they were locked in a serial killer's basement. Baez tells Danny she loves him, and he tells her the same. But do they love each other as partners or romantically? Or a little bit of both?
Will there be a romance between Danny and Baez?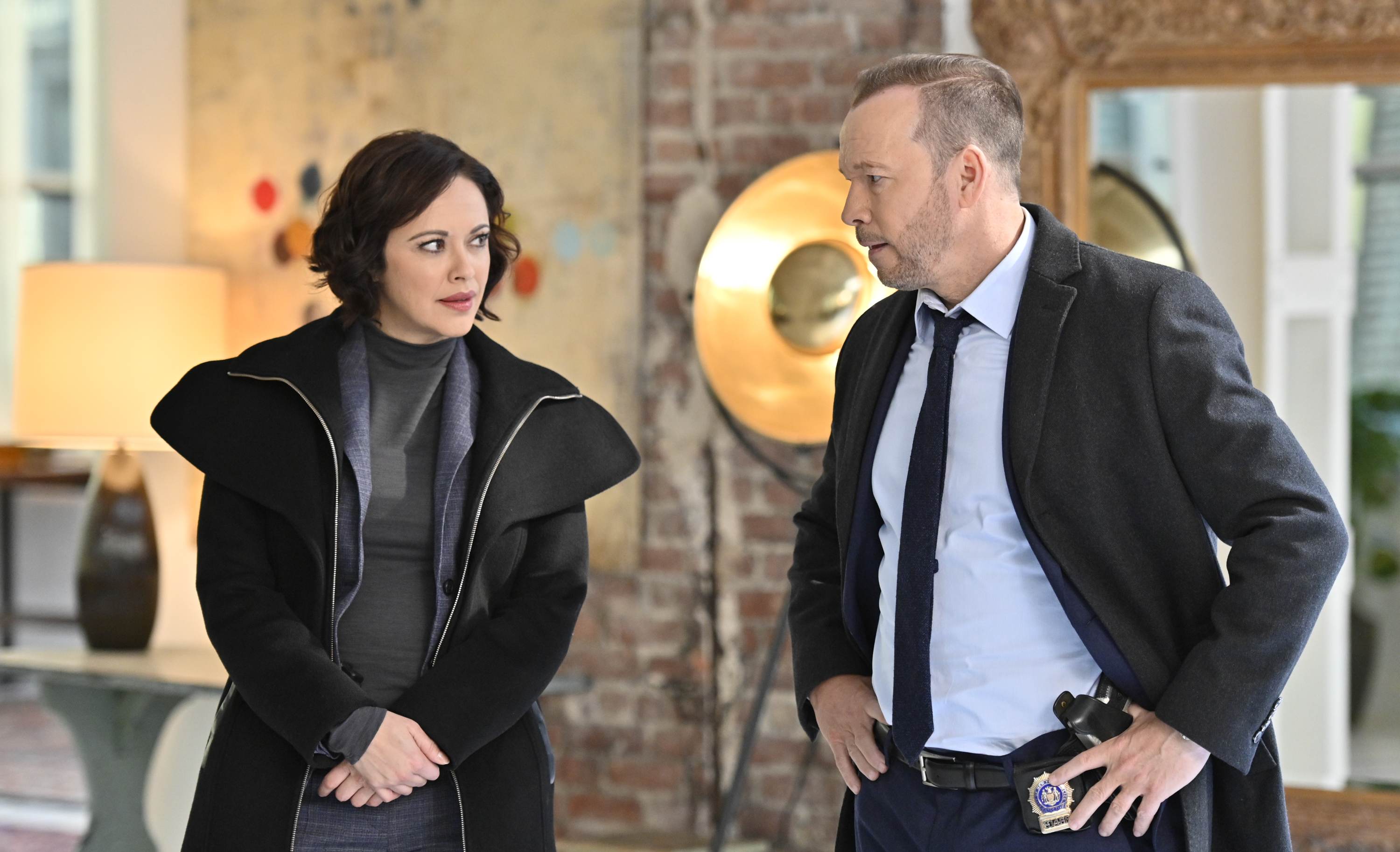 This has been a question fans have had for a long time. It seems like something could happen between them, but it's hard to tell. There has been a constant will-they-or-won't-they situation with Danny and Baez. Although they did get close during this episode, it isn't clear if there's really anything between them.
One thing we notice is that it seems like Baez likes Danny a little more than he likes her. It feels like Baez's "I love you" had more romantic overtones but Danny's "I love you" was more of a love that develops between friends. Perhaps his feelings for her will catch up to hers over time–or maybe they won't. The writers are doing a good job of keeping us wondering.
What Donnie Wahlberg said about a relationship between Danny and Baez
Wahlberg spoke to Showbiz Cheat Sheet's Nicole Weaver about the issue. He seems to think a relationship between Baez and Danny is possible. The writers have been toying with the idea of Danny opening up and dating again. "They've definitely been flirting around with Danny," Wahlberg told Weaver. "I think his connection with Baez has been growing."
However, Wahlberg also thinks Danny's sons will have to approve of the person he chooses. Furthermore, he says the new relationship must be approached in a way that honors his late wife, Linda.
Danny is the only Reagan widow who doesn't wear his ring
A sign that Danny might be ready to move on is when he finally decided to take off his wedding ring. He had been wearing it months after Linda died. However, Maggie (the medium) convinced him that it was time to remove the ring.
Before this, Danny was holding on to Linda's memory so tightly that it was hard for him to let anyone in. Danny said the ring was a symbol of a promise he made to Linda, but Maggie reminds him that his wife knew he honored that promise while she was alive and it's time he moved forward.
"You need to let her go," says Maggie during season 9, episode 19 (titled "Common Enemies"). She then brings out a velvet pouch and motions for Danny to place his ring inside. He realizes at this moment that it truly is time to let go and move on. We don't know who Danny will choose to move on with, but we're rooting for him and Baez.
Follow Sheiresa Ngo on Twitter.