'Blue Bloods': Danny and Jamie Team Up on a Case and Frank Works Things Out With Joe Hill
On Blue Bloods this week, Danny (Donnie Wahlberg) and Jamie (Will Estes) join forces on a case. Meanwhile, Frank (Tom Selleck) meets up with Joe Hill (Will Hochman) to figure out their relationship. Danny and Jamie team up During Blue Bloods Season 11, Episode 2 (titled "In the Name of the Father"), Danny and Jamie …
On Blue Bloods this week, Danny (Donnie Wahlberg) and Jamie (Will Estes) join forces on a case. Meanwhile, Frank (Tom Selleck) meets up with Joe Hill (Will Hochman) to figure out their relationship.
Danny and Jamie team up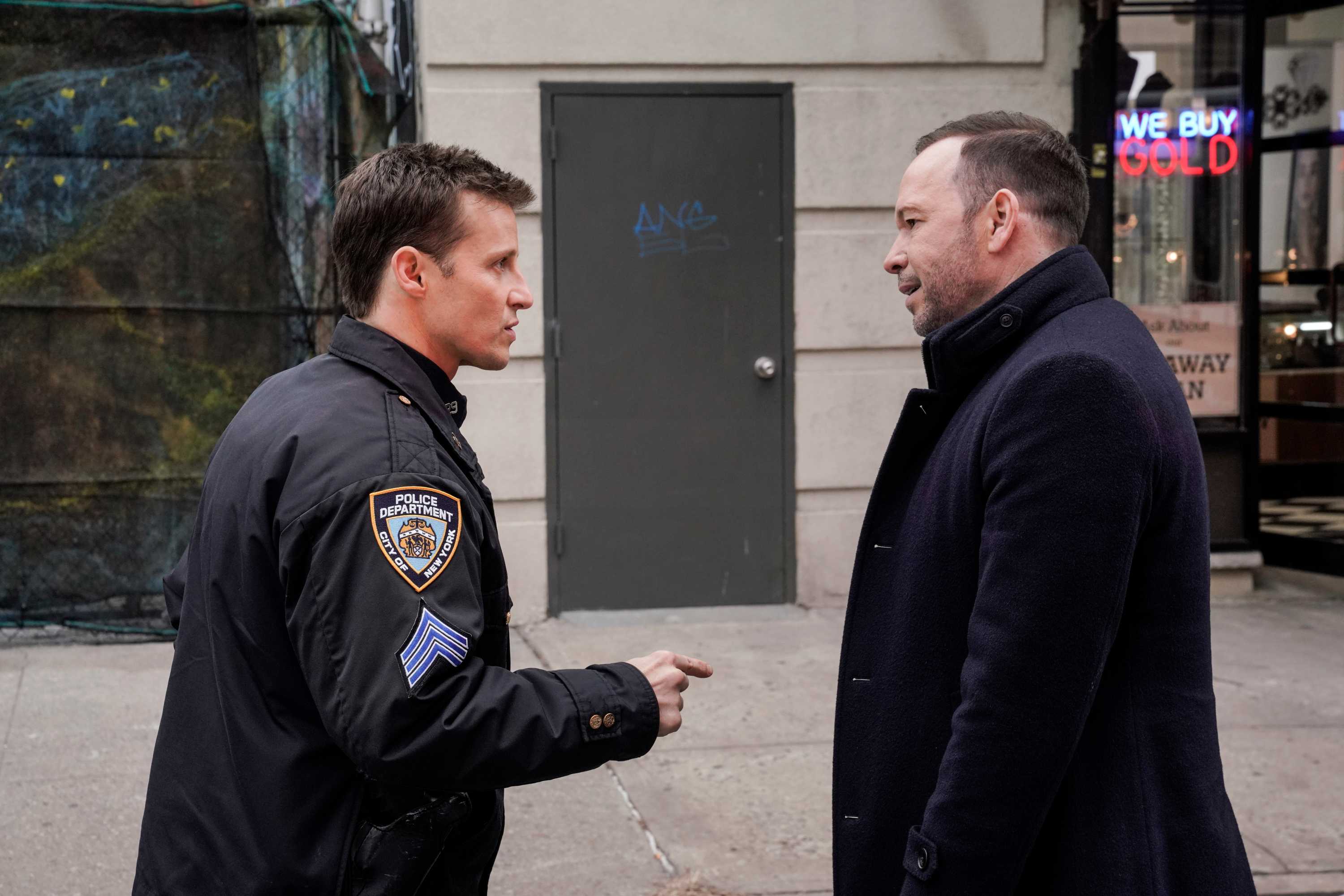 During Blue Bloods Season 11, Episode 2 (titled "In the Name of the Father"), Danny and Jamie must work together on a case. Their goal is to convict a dangerous drug lord. Hopefully, the brothers don't clash. Whenever Danny teams up with a family member, there's usually some type of disagreement.
One recent example is Danny's clash with Erin over the serial killer case last week. He also had a run-in with Henry (Len Cariou) during season 10, episode 8 (titled "Friends in High Places"). Tempers flared when Henry briefly came out of retirement to help Danny with a case where a man was violent with his wife. Henry and Danny fought over how to approach the case, but they eventually reached a compromise.
Frank and Joe Hill define their relationship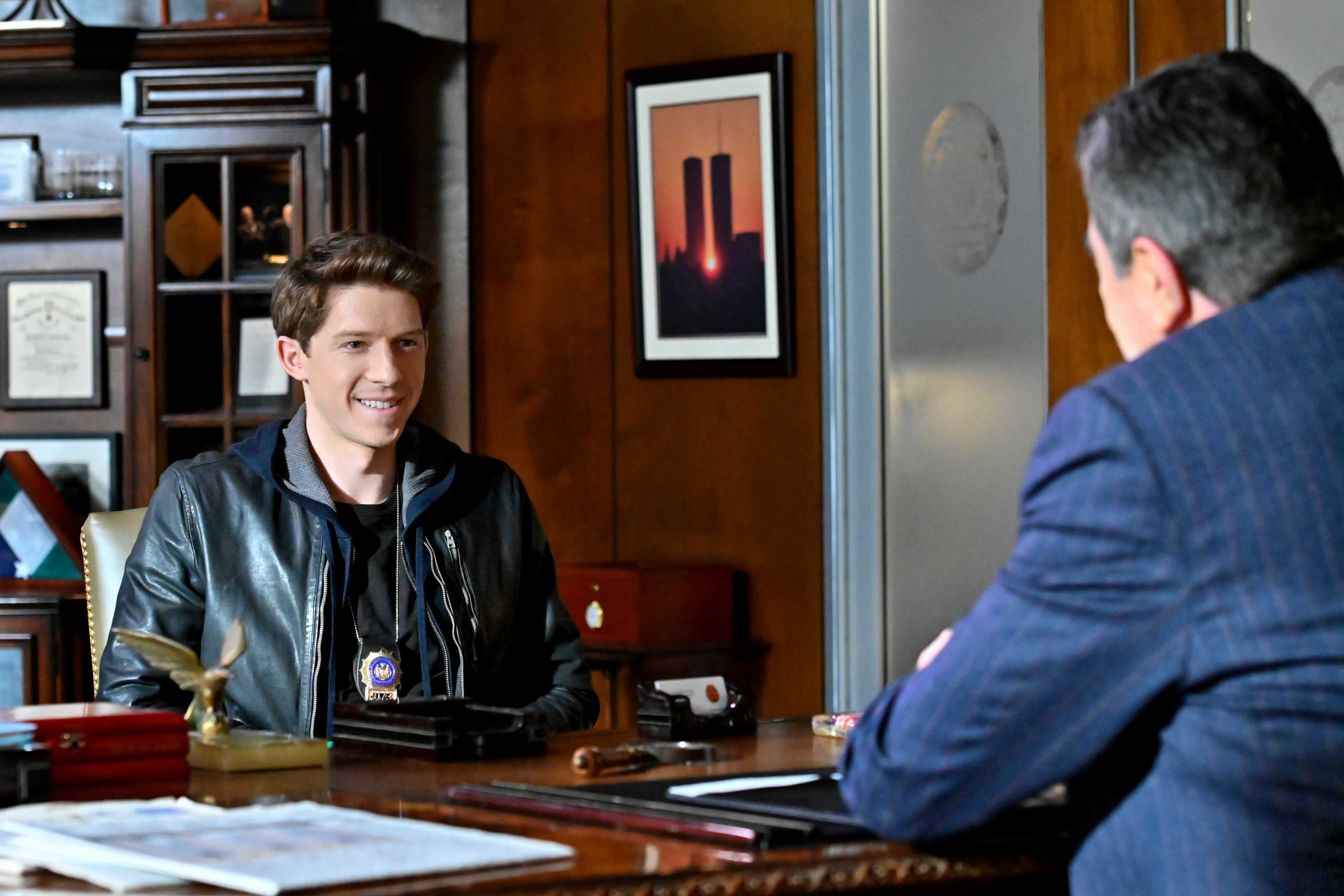 This week, we'll also see two other Reagans team up—Frank and Joe Hill. Frank and Joe are trying to figure out what their relationship will look like now that they know about each other.
We're glad Frank and Joe have another chance to sit down and talk. From the way he was acting in the previous episode, it seems like Joe is having second thoughts about the Reagans. Maybe this meeting will change his mind and he'll stop distancing himself from his family. 
Erin awaits a big decision
Erin is waiting to find out who the governor will choose as the new district attorney. Right now, she serves as the assistant district attorney. Before that, she was the bureau chief for the district attorney's office. Erin is strict about sticking to the rules, so she often has disagreements with her family about cases.
Last season, Mayor Chase set his sights on Erin to run for district attorney. He was so convinced she was the right person for the job that he had his staff do extensive research on her.
The mayor also asked two other people to run, but he told Erin she's the one he really wants. However, it's possible there's more to his interest in her as a potential district attorney. We wouldn't be surprised if he tried to push for a romance.
What happened last week on 'Blue Bloods'
Danny and Baez (Marisa Ramirez) got close during Blue Bloods Season 11, Episode 1 (titled "Triumph Over Trauma"). They even said "I love you" to each other. The partners found themselves in a terrifying situation after they were locked in a serial killer's basement.
Although Danny and Baez had a deep conversation and seemed to be a little closer, we're not sure where this relationship is headed. Will Danny and Baez fall in love and follow Jamie and Eddie's footsteps? We'll just have to see if Baez is invited to more family dinners.
Follow Sheiresa Ngo on Twitter.