'Blue Bloods': Will Danny and Baez Blossom 'Into Something More'? Marisa Ramirez Doesn't Rule It Out!
Some fans are noticing Danny Reagan (Donnie Wahlberg) is changing on Blue Bloods. He seems more open to a relationship even though he's not dating. One of the women close to him is Maria Baez (Marisa Ramirez) and the actor talked about the possibility of them blossoming into something more.
Danny and Baez are becoming closer friends on 'Blue Bloods'
Baez became Danny's new partner on the job in season 3. Since then, fans have watched them solve cases together as detectives.
But we can also imagine they have become close friends. The show is showing that side of their relationship more lately. Baez was a guest at Eddie's (Vanessa Ray) and Jamie's (Will Estes) wedding at the end of season 9.
Season 11 kicked off with "Triumph Over Trauma" showing Baez getting hurt on the job. She was also upset with Danny for once again not following the rules so no one knew where they were when they got trapped in a basement. He made it up to her by inviting her over for family dinner at the end of the episode. 
Danny's wife, Linda (Amy Carlson) died after season 7. The detective has been trying to move on ever since, and now some fans think a romance might start between him and Baez.
Will Danny and Baez blossom into something more?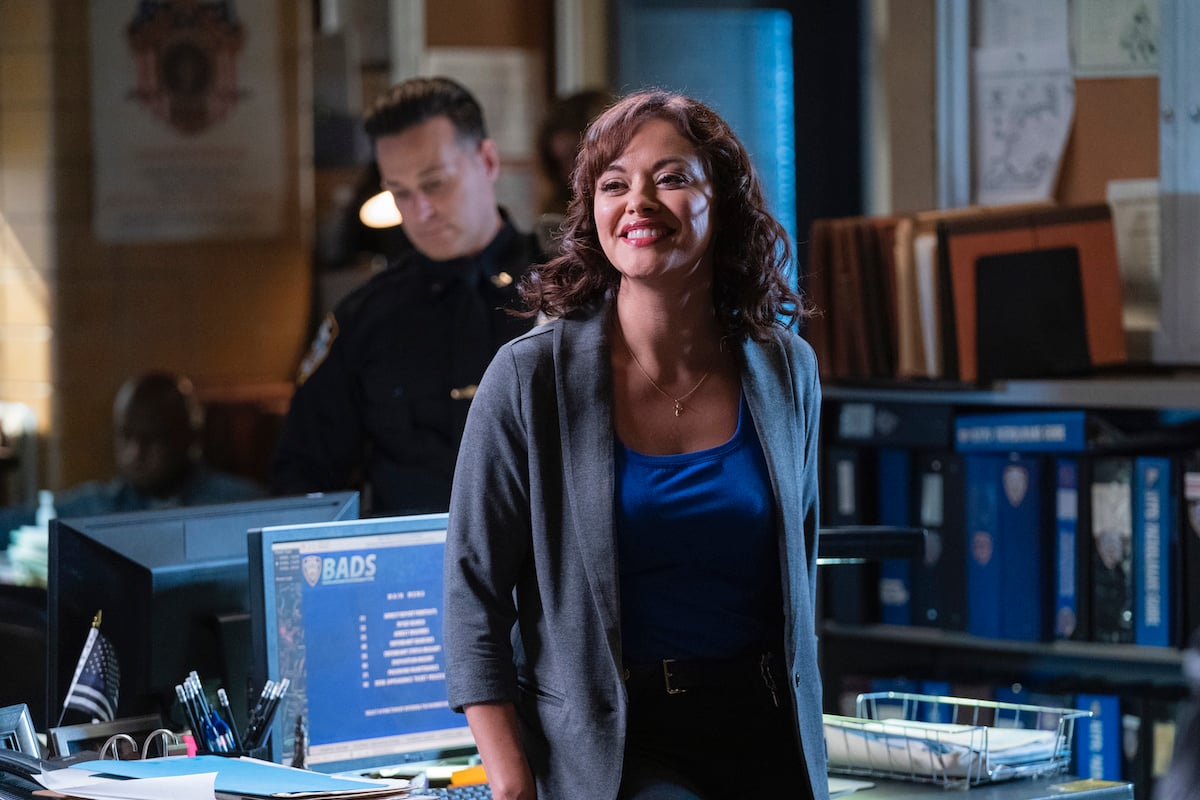 The partners have grown closer over the years. Season 11 stands out because it starts with Baez going to dinner. Ramirez told PopCulture.com she sees Baez as part of Danny's extended family.
"I'm a part of his extended family, and it's a good place to be," she said. "Whether it blossoms into something more, I mean, the possibilities are endless, and I'm sure maybe they would like to explore the possibilities. But who knows? … Everybody makes different choices. Who knows what'll happen?"
Ramirez isn't the only person in the cast who could see the characters becoming something more. Another actor pointed out them growing closer and what could happen.
Donnie Wahlberg says they're 'flirting' with Baez and Danny
Wahlberg also thinks Danny might find love soon. He previously talked to Showbiz Cheat Sheet about the possibilities in 2019.
"They've definitely been flirting around with Danny," he said. "I think his connection with Baez has been growing. I think the medium Maggie played by Callie Thorne has been building an interesting relationship with Danny." The actor then said, "I don't know what the future holds." 
It sounds like the actors are happy with whatever the writers choose and don't exactly know where the story is going. We've seen partners becoming lovers with Eddie and Jamie before so it might happen again. Fans will have to keep watching to see if a romance does start between Danny and Baez.