'Blue Bloods': Danny and Baez's Hunt for a Serial Killer Continues
This new season of Blue Bloods started with an unusual case. Danny (Donnie Wahlberg) and Baez (Marisa Ramirez) were trying to find the killer of a woman. They later learned this was the work of a serial killer who got away. This is how their search will continue.
'Blue Bloods' Season 11 started with Danny and Baez getting trapped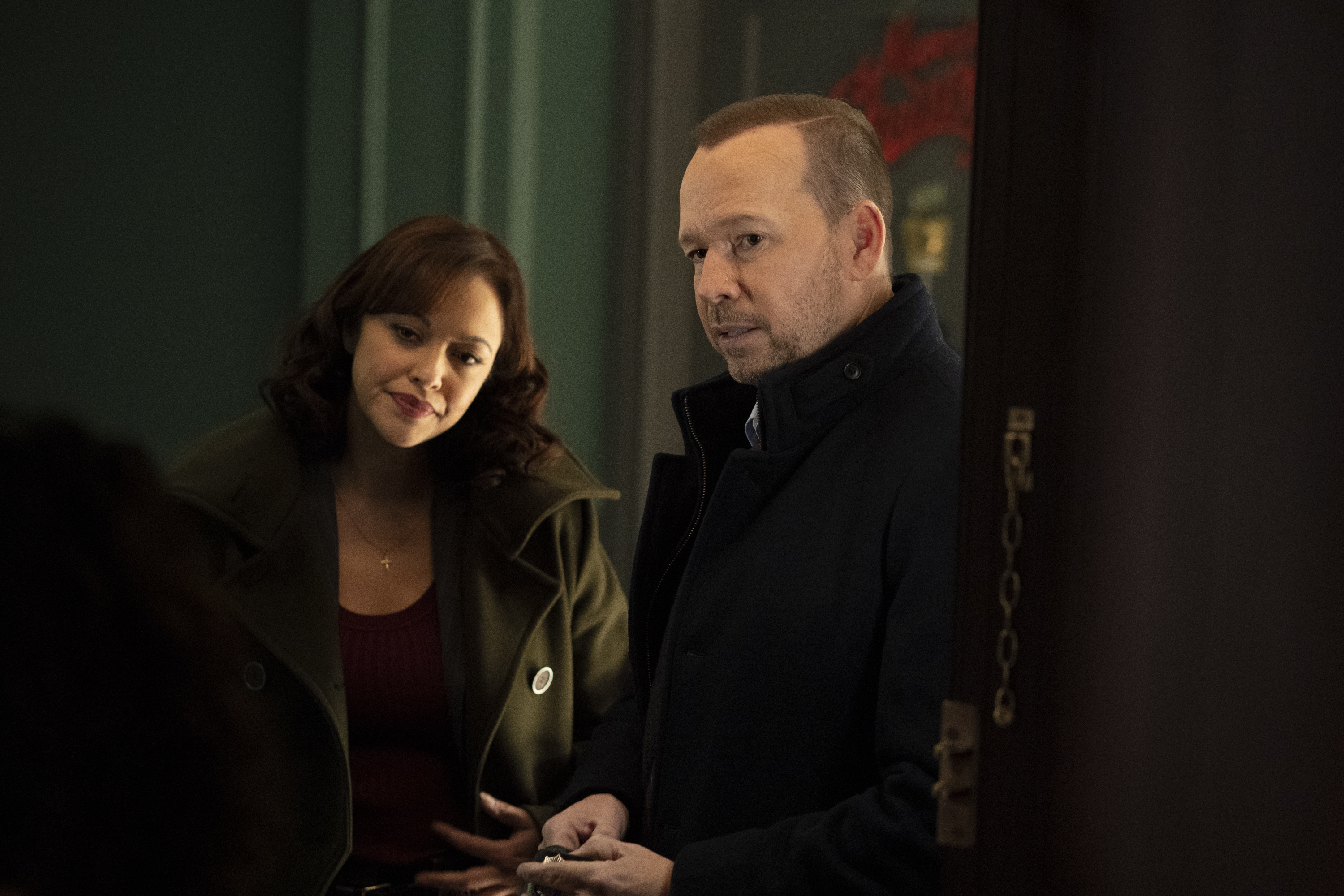 "Triumph Over Trauma" starts with Danny and Baez finding the body of a woman in what looks to be a park. She has a plastic bag over her head and was dressed like she had a date. Erin (Bridget Moynahan) and Anthony (Steve Schirripa) also go to the crime scene.
Erin pressures Danny to do things by the book for this case because of the District Attorney. Danny and Baez don't listen and follow a lead. They go to a home belonging to a man named Harold. Baez gets pushed down the stairs of a basement and gets locked in there. Danny finds another body of someone with a bag over their head. 
Jamie (Will Estes) and Joe (Will Hochman) save Danny and Baez from the basement in the end. Danny says this is a serial killer. But we haven't heard more about this case since that episode.
The killer returns in 'Blue Bloods' Season 11 Episode 8
Danny and Baez went back to handling other cases after the dramatic premiere. But it looks like the case will be coming back in the episode, "More Than Meets the Eye."
Carter Matt reports the partners will respond to a body being found on a beach. This could be connected to the serial killer that was introduced in the premiere. Danny and Baez will want to catch this person, but Baez might be more scared since she was hurt after being pushed down a flight of stairs. 
That's not the only thing that'll happen in the episode. Erin will butt heads with her manager again as she tries to get information from a witness. Jamie will arrest a reporter who has been at multiple store lootings. 
There is a good chance Erin and Danny will have to talk about the case again. But it's unclear if more Reagans will help out with the situation.
We still don't know where is Joe Hill
Joe also helped out with the case, but he has been taking a break from the family. He was last seen in "Atonement." The secret of him being Joe Reagan's son was revealed to the public. 
He got into a fight with another police officer because he was accused of lying about it. Joe decided to take a break from his job after that. He also stopped going to Sunday dinners.
We know he'll pop up again eventually, but it hasn't happened yet. Maybe Danny and Baez's case will bring him back, or sadly they'll be on their own to hunt down the killer. The new episode airs on Friday, March 5 on CBS.