'Blue Bloods': Danny Witnesses a Drive-by Shooting
This week on Blue Bloods, Danny (Donnie Wahlberg) finds himself in a dangerous situation when he witnesses a drive-by shooting. Here's what to expect this week on Blue Bloods.
Danny witnesses a drive-by shooting on 'Blue Bloods'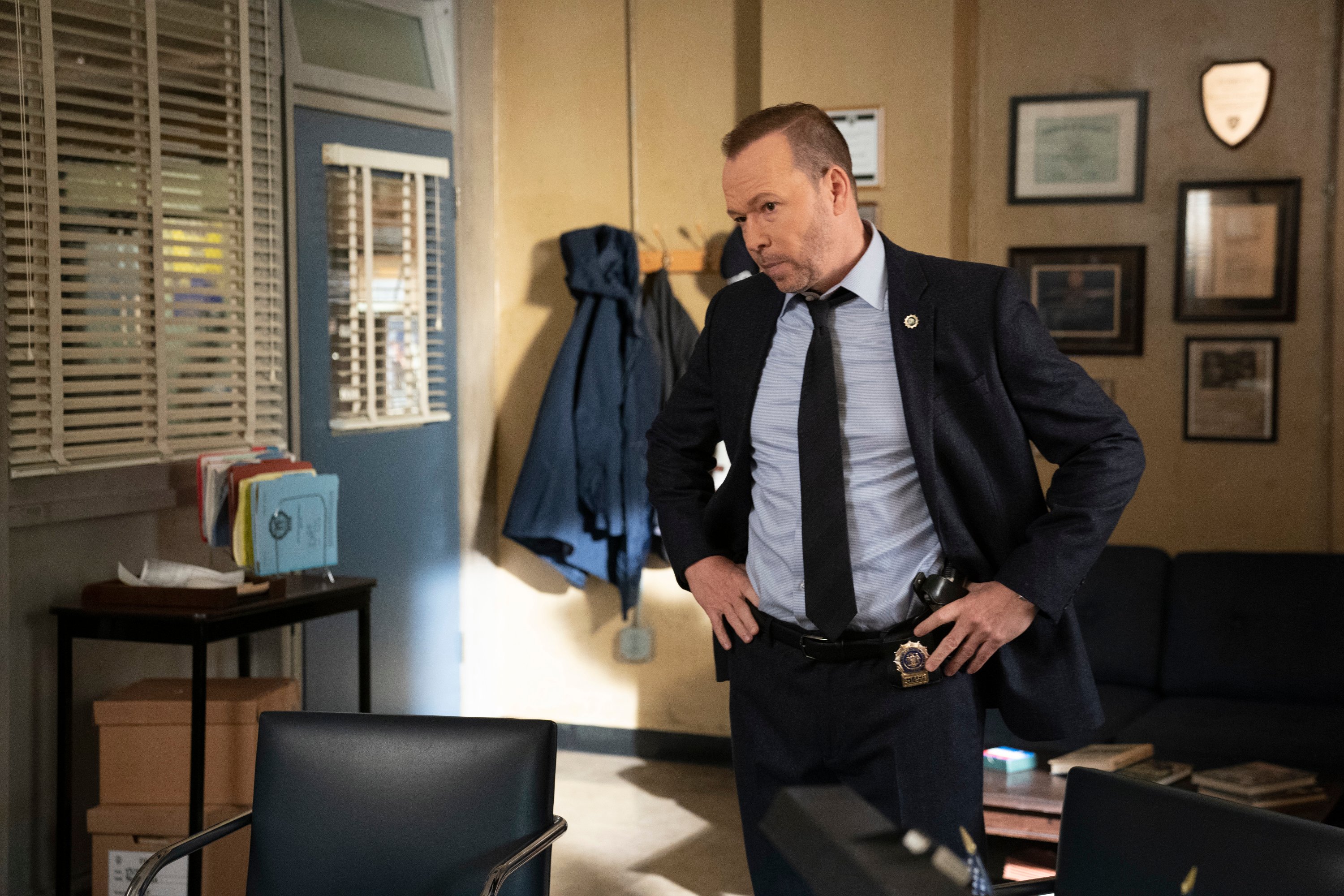 During Blue Bloods Season 11, Episode 7 (titled "In too Deep"), Danny is present when someone starts shooting and flees the scene. Since he was there, he decides to get involved. In the process, Danny clashes with the detective assigned to the case (Detective Judy Farrow). He wants to be involved but his desire to help is causing problems with Judy.
Danny usually rubs people the wrong way, so it's no surprise he's clashing with the detective. In one scene, Baez (Marisa Ramirez) tells Danny he's a nice guy, but he usually approaches people like a "steamroller."
"When I first started working with you, I was struck by how many tools you had on your belt," says Baez. "Instinct, sure, but also compassion, and humor, and charm, and empathy."
When Danny asks if he still has "all those wonderful things," Baez says he does, but that his approach is lacking. "Sure, I know you do," says Baez. "They're a little hard to see when you're up there driving around your steamroller."
Hopefully, Danny and Judy will be able to work together and solve the case. We're interested in seeing how things play out between him and Judy.
A childhood friend of Jamie's resurfaces
A friend of Jamie's, Alison Gable, reappears during this episode. She claims that she solved a cold-case murder. We're a little suspicious about this. Did she really solve a murder or is she just looking for an excuse to get close to Jamie?
Jamie is attractive and he's in a position of power at the New York City Police Department. It's possible this old friend might be making a play for Jamie. We wonder how Eddie will react.
What happened the week before on 'Blue Bloods'
Frank is made aware of a significant issue During Blue Bloods Season 11, Episode 6 (titled "The New Normal"). A police captain, Keith Butler, is losing control of his precinct. The precinct can't run efficiently without order, so Frank is called upon for guidance.
Gormley (Robert Clohessy) initially tries to fight for Butler, but Frank suspects the captain isn't handling his responsibility appropriately. "Butler is a great cop, but someone in his command is covering for the deadbeats," says Gormley. He goes on to say Butler shows respect for his officers by delegating authority.
Frank calls Butler in so he can talk to him and give him a warning. He later finds out that Butler was away from the precinct so often because he was planning to move and start a new job at a precinct in Westchester.
Frank later determines that what Butler did was the same as abandoning his troops during war time. He decides to call the Westchester Police Department and tell them what Butler did.
Blue Bloods airs on CBS Fridays at 10:00 p.m. Eastern Time.
Follow Sheiresa Ngo on Twitter.