'Blue Bloods': Did Tom Selleck Reveal Why We Didn't See Much of Jamie and Eddie's Wedding?
Season 9 of Blue Bloods showed Jamie (Will Estes) and Eddie (Vanessa Ray) navigating working together after getting engaged. That also included planning their wedding.
So the finale got a lot of backlash for not really showing the wedding ceremony. Why was that not included? Tom Selleck might have revealed the reason.
Jamie and Eddie's wedding ceremony wasn't shown in the season finale
Fans were waiting to see Jamie and Eddie's wedding all throughout Season 9. Many were disappointed by what they actually got.
In "Something Blue," the rehearsal dinner was shown and Frank (Tom Selleck) gave a touching toast about Eddie. The only scene from the actual wedding is of Eddie asking Frank to walk her down the aisle because she's scared. They then start walking to the altar and the last shot is of Jamie smiling.
Fans were angry for not getting to see the couple exchange vows or have their first kiss. They also hoped the next season would start with more of the ceremony. Selleck revealed in an interview how the episode came together and the reason behind the decision.
Tom Selleck said he was worried the wedding will be given away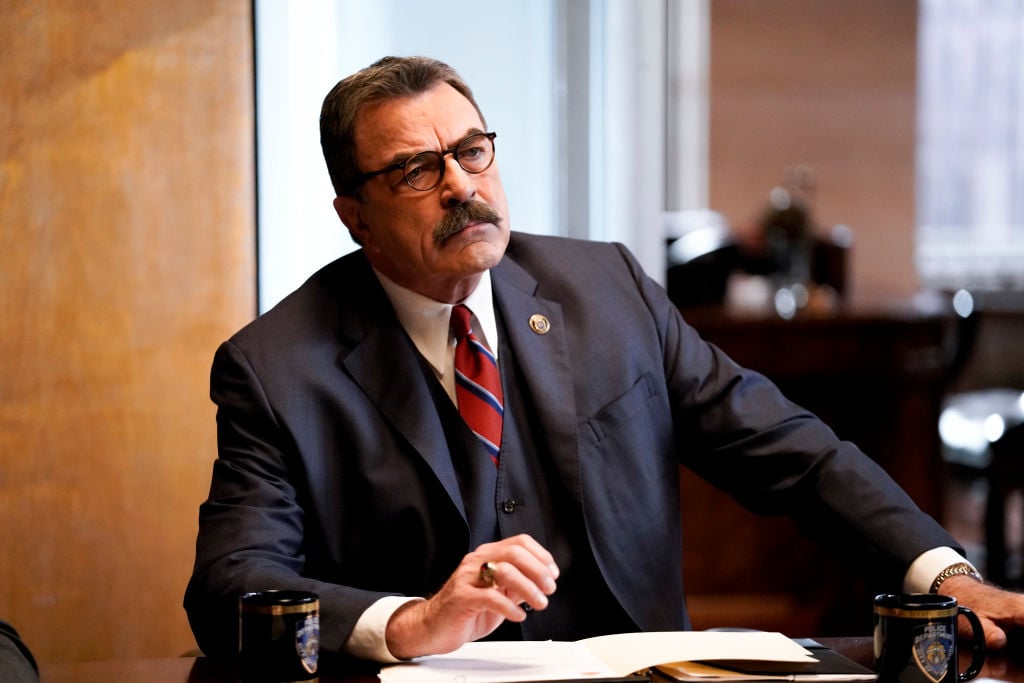 Those who make TV shows often worry about spoilers, or giving an audience what is expected. Selleck revealed that he and executive producer Kevin Wade had this fear.
"Because CBS are promoting a wedding. Half the time, Kevin Wade and I find ourselves saying how do we keep the network from giving it away in their promotions?" Selleck told Deadline.
It turns out, the other stories covered in the finale was to combat this. Selleck continued, "In this case, there's a wedding but there are still a lot of other wrinkles going on, and things outside the church that Kevin worked very hard on. It puts a dynamic to the wedding other than just sweetness and light, you know?"
The conflict was more of a focus for the wedding episode
Selleck acknowledged that fans were really looking forward to the wedding ceremony. The show was still more focused on conflict within different relationships.
"The jeopardy in our show is a danger to the relationships," the actor said. "You can get momentary jeopardy to a character and a tense life-threatening situation, but you can't even hang a whole show on that. What you can hang it on is an audience's sense of anticipation based on what they want and what appears to not be happening."
He then said, "That's why in this season's finale, we don't show the whole wedding ceremony. How are we going to beat Charles and Di splendor or pomp? So you need some sort of conflict or concern or something to make that kind of scene work like with Eddie and Frank or something else."
It sounds like the people behind the show wanted to move some relationships forward in the episode, instead of just focus on the wedding. This made the episode a little more unexpected to fans, which got a very strong reaction.