'Blue Bloods': Donnie Wahlberg Confesses Danny's Not Even Close to a New Relationship
The pain of Donnie Wahlberg's Danny Reagan on Blue Bloods seems almost incalculable based on how much he has gone through in his life. In his younger years, he fought in the Iraq War and came home a broken man from losing his comrades. He continuously battles PTSD as a result, something he still deals with in recent seasons of the show. However, this is only part of the struggles he faced and still faces.
Add to this the death of his wife, Linda, in a helicopter crash several years ago. On top of it all is the constant trouble he finds himself in as an NYPD detective. Is there any way forward for him in a new relationship?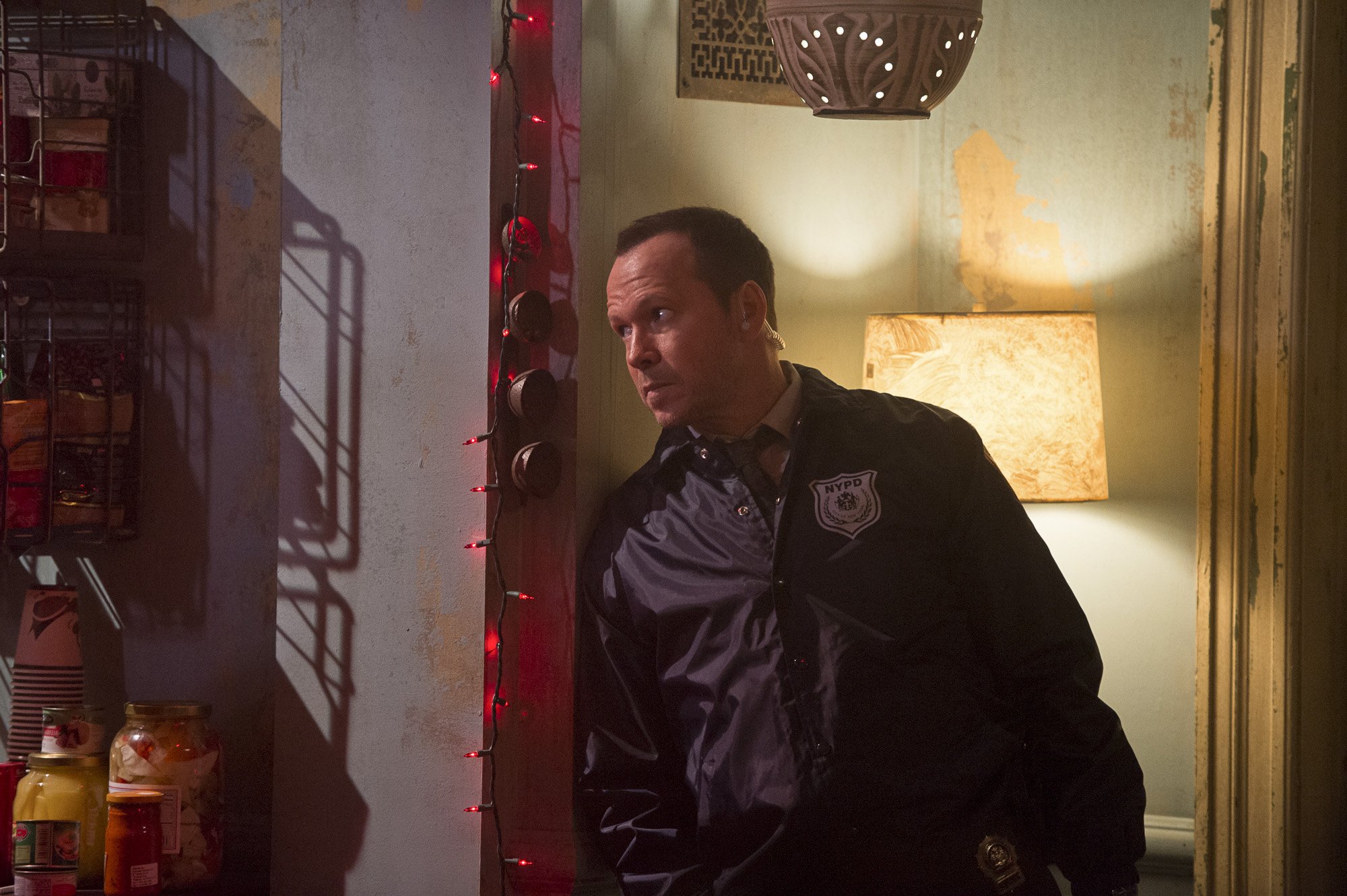 Donnie Wahlberg says Danny might not rush back into dating
Many fans of Blue Bloods and of the Danny Reagan character want to see him get his life back on track. Things have been fairly solemn for him since losing Linda, and he is constantly dealing with pressures on the job. All of that gives the impression Danny is building to some kind of breakdown due to everything happening at once. Of course, this frequently makes the Reagan dinner conversations of late seem overly tense.
No wonder fans want to see Danny find himself back in a new relationship with someone, maybe with his partner Maria Baez. Based on an interview Wahlberg did with TV Insider, though, he thinks Danny should think more about himself before jumping into a new romance.
Said Wahlberg in the above interview: "I don't know if the audience is ready yet for Danny to move on—he has a lot of pain that he still needs to confront. Doing that might lead to him being able to move forward. I'd like that."
Should Danny Reagan go through therapy first?
Based on Wahlberg's suggestion, Danny should probably have further therapy, even if he already has for his past PTSD problems. Since he seems to refuse any at the moment, this might become a big part of the drama of the upcoming 11th season, assuming not delayed due to coronavirus (COVID-19).
If, in the chance Danny does get involved with someone new, it might be better for him to not get involved with a fellow officer to avoid job conflict at home. Yet, because he still suffers from PTSD, it could also be slightly dangerous being involved in a romantic relationship until he deals with his current demons.
Complicating things may be many of the issues Blue Bloods plans to tackle this coming season pertaining to law enforcement.
What do fans want for Danny Reagan?
To further see what Blue Bloods might do with Danny's trajectory, it pays to look at what fans are saying online. Over on Reddit, you can find old threads describing Danny as a "pigheaded ass," something fans have seen pared down as he becomes more mature due to personal tragedy.
Comments on the above TV Insider interview delve more into Danny's character with one noting: "Love Danny ((Donnie Wahlberg)', he brings a lot of truth to his character. Excited to see him this Fall."
That sense of truth seems to mean a lot to viewers, something perhaps heightened if everyone sees Danny get some help for his issues. It could also be Donnie Wahlberg's ticket to an Emmy nod after more than a decade of the show being overlooked.