'Blue Bloods': How Donnie Wahlberg Got the Part of Danny Reagan
Blue Bloods star Donnie Wahlberg has been playing the role of Danny Regan since 2010. Here's how he got the part of Frank Reagan's son. Donnie Wahlberg says his character has matured over the years  Back in 2014, former "CBS This Morning" host Norah O'Donnell commented on how Danny Reagan has matured. Wahlberg agreed, saying …
Blue Bloods star Donnie Wahlberg has been playing the role of Danny Regan since 2010. Here's how he got the part of Frank Reagan's son.
Donnie Wahlberg says his character has matured over the years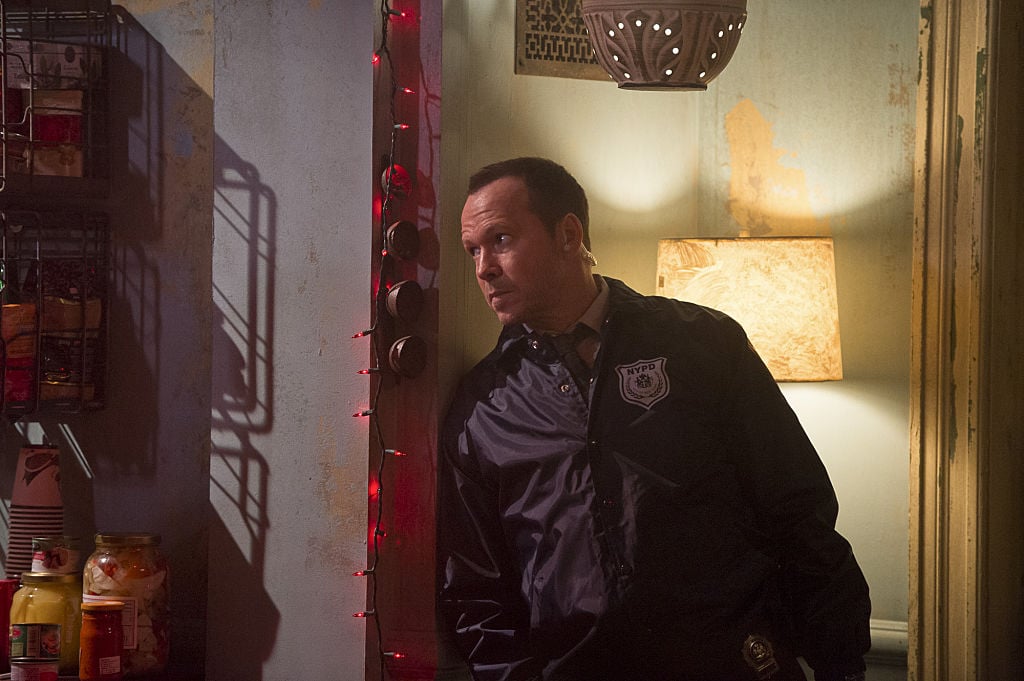 Back in 2014, former "CBS This Morning" host Norah O'Donnell commented on how Danny Reagan has matured. Wahlberg agreed, saying the character is growing up, but he's a bit reluctant about it:
[He's maturing] reluctantly, I guess. My character sort of marches to the beat of his own drummer on the show. His dad is the commissioner, but I think he's cut from more of an old school cloth. He kind of walks both sides of the line a little bit. And I think it's important for him not to be just considered one of the good cops because his dad's the boss.

CBS This Morning, Donnie Wahlberg
Donnie Wahlberg cares what his 'Blue Bloods' fans think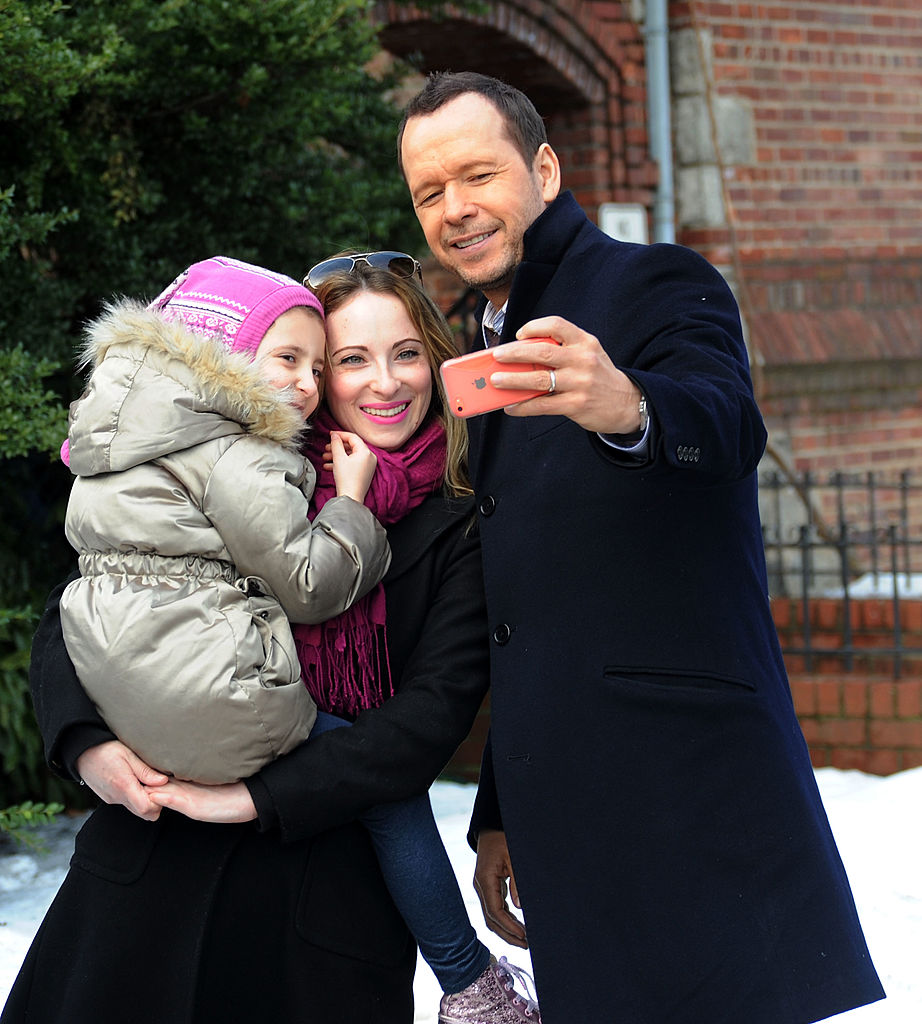 On Friday nights when Blue Bloods airs, Wahlberg sometimes checks real-time viewer comments on Twitter so he can get a sense of what his fans think of the show, according to a 2012 TV Guide article. Wahlberg even takes time to talk to fans who come to visit the Blue Bloods set. "Every day we're on a stage, [his fans] know where we're shooting," co-star Tom Selleck told TV Guide.  "They hang out all day. Donnie will go over and talk with them—he's good that way," Selleck continued.
How Donnie Wahlberg got the part of Danny Reagan on 'Blue Bloods'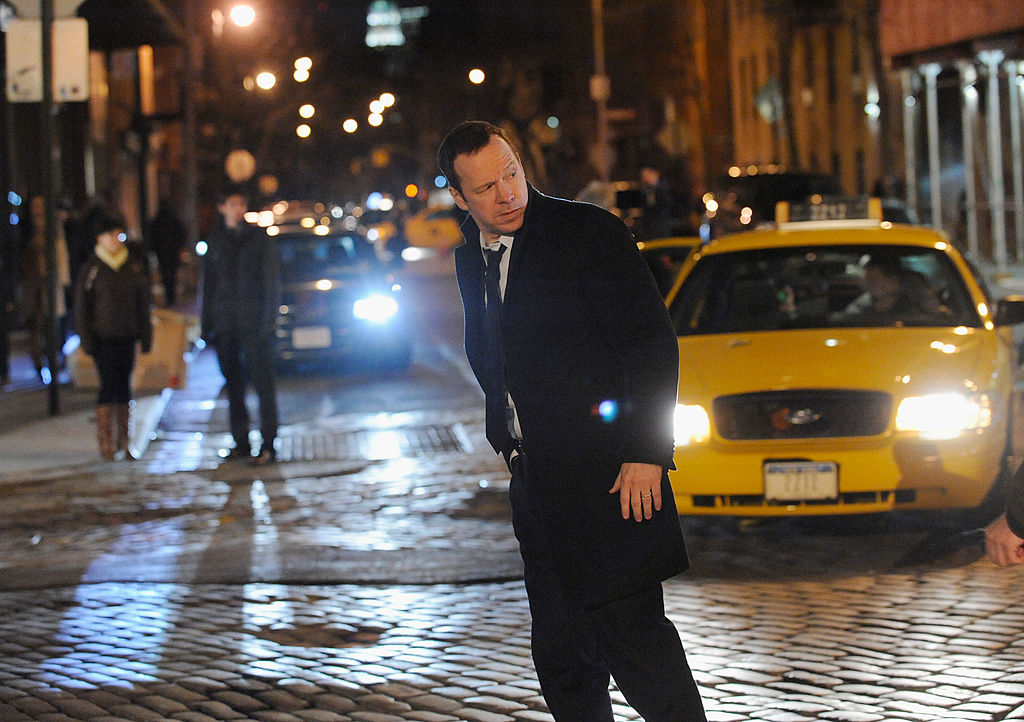 Wahlberg happened to be in Toronto, Canada at the same time Blue Bloods was searching for someone to play the role of Danny Reagan. He was on his way to a concert in Alaska, reports TV Guide. Executive Producer Leonard Goldberg told the publication he was having a tough time finding an actor to play the part. "We were having trouble finding someone to play Danny," Goldberg said. However, he knew right away he found the perfect actor to play the role of Danny once he saw Donnie Wahlberg:
I looked at Donnie's reel and said, 'That's Danny Reagan!' He had the energy and the physicality. If Tom Selleck's police commissioner is the foundation of Blue Bloods, Donnie is the engine that drives the show. He brings such passion—and a little danger—to the police stories that it allows us to pause and do the family scenes that are the heart of our show. Without Donnie, it could become a little boring.
Read more: 'Blue Bloods': Donnie Wahlberg Reveals What It was Like to Direct Tom Selleck
Check out Showbiz Cheat Sheet on Facebook!