'Blue Bloods': Donnie Wahlberg Reveals What It Was Like to Direct Tom Selleck
Blue Bloods star Donnie Wahlberg is a talented actor, but he also has directing skills. Here's what Wahlberg said it was like to direct co-star Tom Selleck in an episode of Blue Bloods.
Donnie Walberg said he knew he would eventually direct an episode of 'Blue Bloods'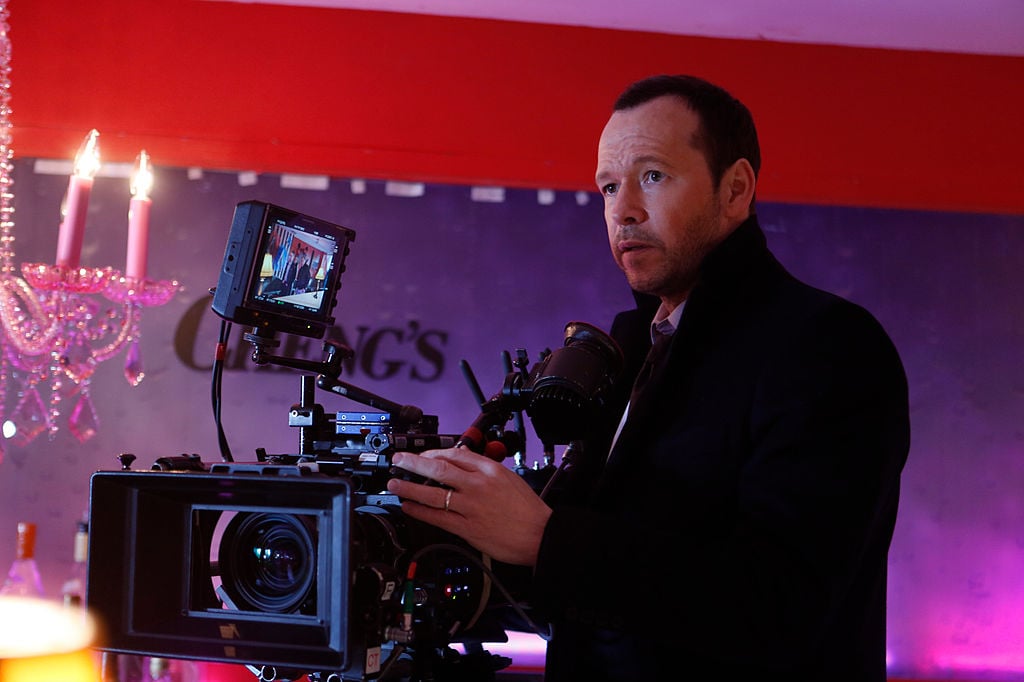 During a 2014 interview with "Entertainment Tonight," Wahlberg discussed his transition from acting to directing. Wahlberg says he always had an inkling he would direct a Blue Bloods episode. Part of the reason he gravitated toward directing is his high energy level. Wahlberg also says he likes to experiment with his lines. Another reason he knows he's right for the job is that he's familiar with the role of a New York City police officer:
I think it was inevitable that I would eventually start directing. I think, for one, I have too much energy. I find myself sort of directing scenes when I'm on set and switching lines around and moving things here and there. I know the cop work better than any of the directors that come in here. They don't really work with cops as much as I do. It just seemed like a natural evolution.
Donnie Wahlberg says family dinner is the easiest part of the show to direct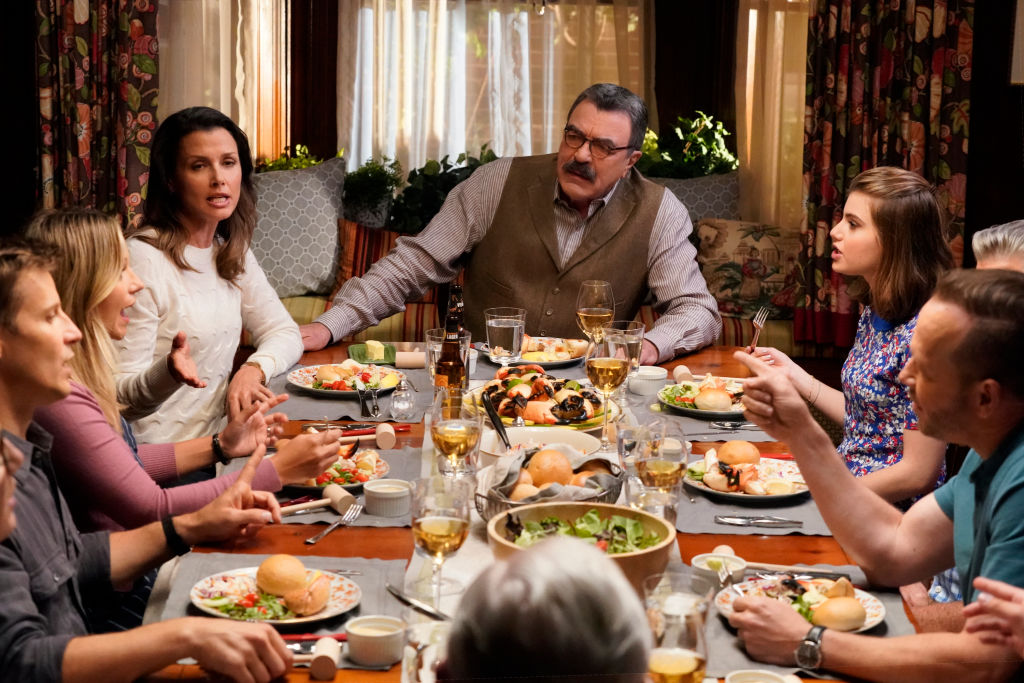 Although directing has its challenges, Wahlberg says there are some parts of the show that are easier than others. He told "Entertainment Tonight" family dinners tend to be the easiest to direct:
We're all a very tight-knit cast. To put on a different hat for the first time and to be in front of everybody at the dinner scene, it's kind of where we come together and commune. We reunite after a week of shooting and we all talk; we all catch up and we all tell stories. But now to sort of suddenly be saying, 'Cut!' and 'Action!' and saying, 'Give me a little bit more,' it's very unusual.

But it's actually the easiest scene to direct because it kind of directs itself. We have so much fun when we're doing the scene and we work out the scripts as actors. I'm not really working with them as a director, I'm just one of the actors taking care of my fellow actors and making sure we feel like have a cohesive scene.
What it was like for Donnie Wahlberg to direct Tom Selleck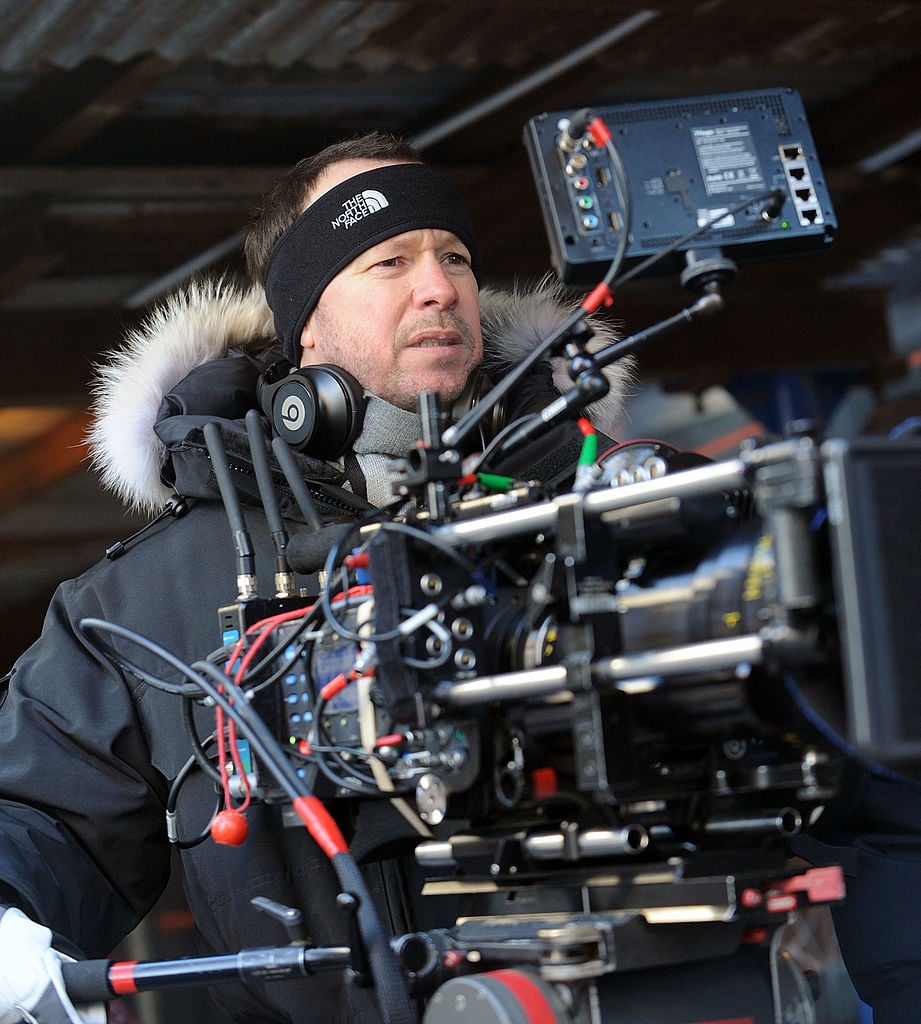 Wahlberg told "Entertainment Tonight" he found the experience to be a bit intimidating. He says he respects Selleck's work and he wanted to make sure he was ready to direct before he started telling him what to do:
It's still a little daunting. Directing Tom Selleck, for example. I mean, Tom's a TV legend and he's a good actor. He's smart; he knows the business as good as anyone. He knows when it's BS and when it's not. So to direct him, you've got to be ready. Believe me, I thought I could direct in season one, but I wanted to take a few years and get a few seasons under my belt before I even dared to step behind the camera and say, 'Cut!' to Tom Selleck.
How Tom Selleck feels about Donnie Wahlberg directing some of the 'Blue Bloods' episodes
Selleck told "Entertainment Tonight" he was quite impressed with Wahlberg's directing skills. He did say it took time to adjust to his co-star giving him directions, but he got used to it after a while. "Donnie is a talented man and a talented actor, and he brings that to directing and I can already see that. It's very reassuring for an actor to work with another actor as a director because they get what we do," Selleck said.
Read more: 'Blue Bloods': The Episode That Affected Tom Selleck the Most
Check out Showbiz Cheat Sheet on Facebook!