'Blue Bloods': 1 Thing Donnie Wahlberg Does That Could Get Him Kicked Under the Dinner Table
Blue Bloods star Donnie Wahlberg has been on the CBS series since 2010. During his time on the show, he learned a thing or two about how to keep the show interesting and add new layers to his character's personality, Danny Reagan. Here's the one thing Wahlberg does that he once said could get him kicked under the table during Reagan family dinner scenes.
Donnie Wahlberg is known for this among his Blue Bloods cast mates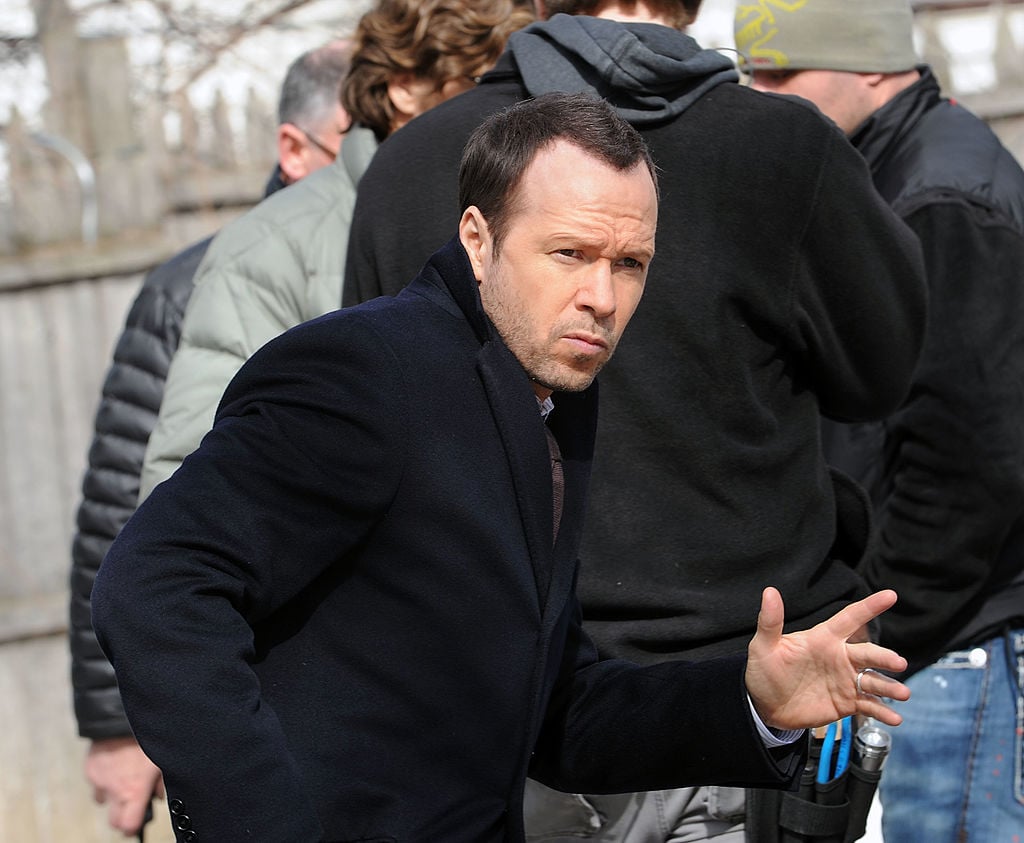 Wahlberg has filmed many dinner scenes with the Blue Bloods cast. One thing he's known for is eating the most food during scenes. According to former co-star Amy Carlson, Wahlberg even eats in between scenes. Wahlberg told People magazine he eats a lot of vegetables while he's filming. "Tom [Selleck] just pretends eat, but I'm the only one who really eats. I literally ate 20 pounds of asparagus today. I try to only stick to vegetables, which leads to other problems. Fortunately, we wrapped a little early today so the problems will be personal problems and won't be affecting everyone else at the table," joked Wahlberg.
This is what Donnie Wahlberg joked could get him kicked under the table during Blue Bloods family dinners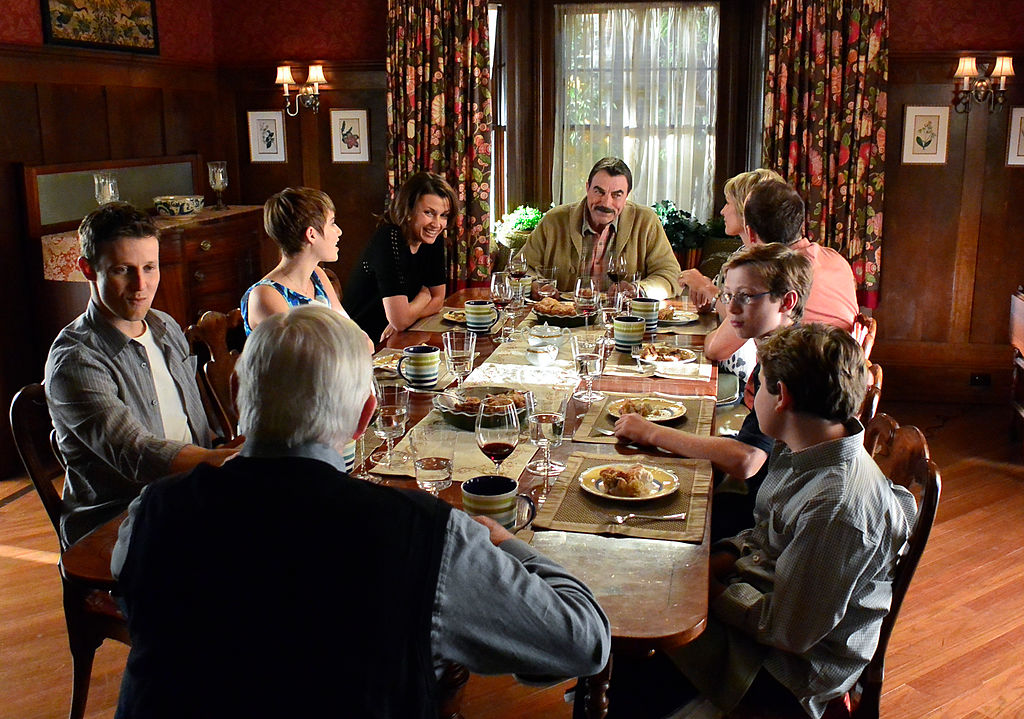 Wahlberg is very passionate about playing Danny Reagan. However, his passion for the job sometimes results in a habit some people might not fully appreciate. The actor told CBS Watch! he sometimes changes his lines and goes off script. Wahlberg said Selleck doesn't mind but anyone else would probably ask him to put an end to his improvisation. "Someone else might kick me under the table and say, "Stop adding those improvs," but Tom doesn't," Wahlberg told CBS Watch! "And six months later he'll say, "I love the way you fill in all the holes in the dinner scene. It needs you; you keep it alive. What a great thing that the head of the table just trusts me. It means the world to me," said Wahlberg.
Donnie Wahlberg on his relationship with Tom Selleck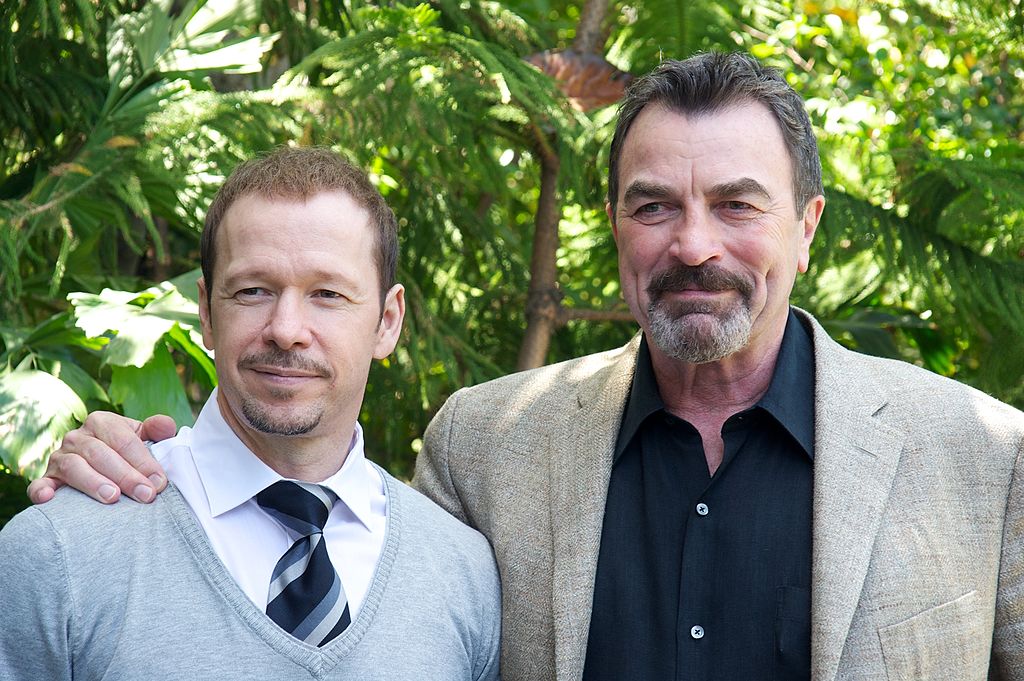 In his interview with CBS Watch! Wahlberg said he and Selleck have a great working relationship. Wahlberg shared that Selleck offered him the ultimate compliment by telling him he made scripts better. Here's what Walberg said about his conversation with Selleck:
Tom's a real solid individual. After we watched the pilot, he said to me, 'I'm really good at making scripts better,' and I thought he was going to offer me, 'So if you need help, come to me,' but that's not what he said. He said, 'I notice that you are too, and I'm going to count on you to keep running through walls and do what you do for the run of this show.' And I said, 'I'm there, man, I got your back.' And that's been our relationship ever since.
Read more: 'Blue Bloods': Vanessa Ray's Surprising Reaction to Her First Family Dinner Scene
Check out Showbiz Cheat Sheet on Facebook!