'Blue Bloods': Donnie Wahlberg Has Secret Nicknames for These 2 Cast Members
The cast of Blue Bloods is pretty close, and is also growing. A new cast member has joined the show and Donnie Wahlberg revealed he gave two cast members nicknames to deal with the change.
Joe Hill is the new family member on 'Blue Bloods'
Season 10 ended with the Reagans finding out there is another one of them out there through a DNA test. That would be Joe Hill (Will Hochman), who is the son of Joe Reagan. His mother kept him from his father and raised him on her own. He still followed in his father's footsteps by becoming a police officer and works in firearms.
The episode ended with him having dinner with the Reagans. But that didn't happen in the season 11 premiere. He turned down Jamie's (Will Estes) offer to dinner. We later found out that he was hesitant on the public finding out about his relation to the family because of his mother.
That all changed in "In the Name of the Father." The secret got out and he joined the family for dinner again, but this time with his mom.
Jamie, Danny, and Joe worked together in the new season
It's not surprising that a family which includes a detective, sergeant, and officer might work together. Season 11 showed Jamie, Danny (Wahlberg), and Joe doing just that.
Jamie and Joe partnered up to try to find Danny after he and Baez (Marisa Ramirez) went missing in the premiere. There is a good chance it might happen again.
Donnie Wahlberg has nicknames for Will Estes and Will Hochman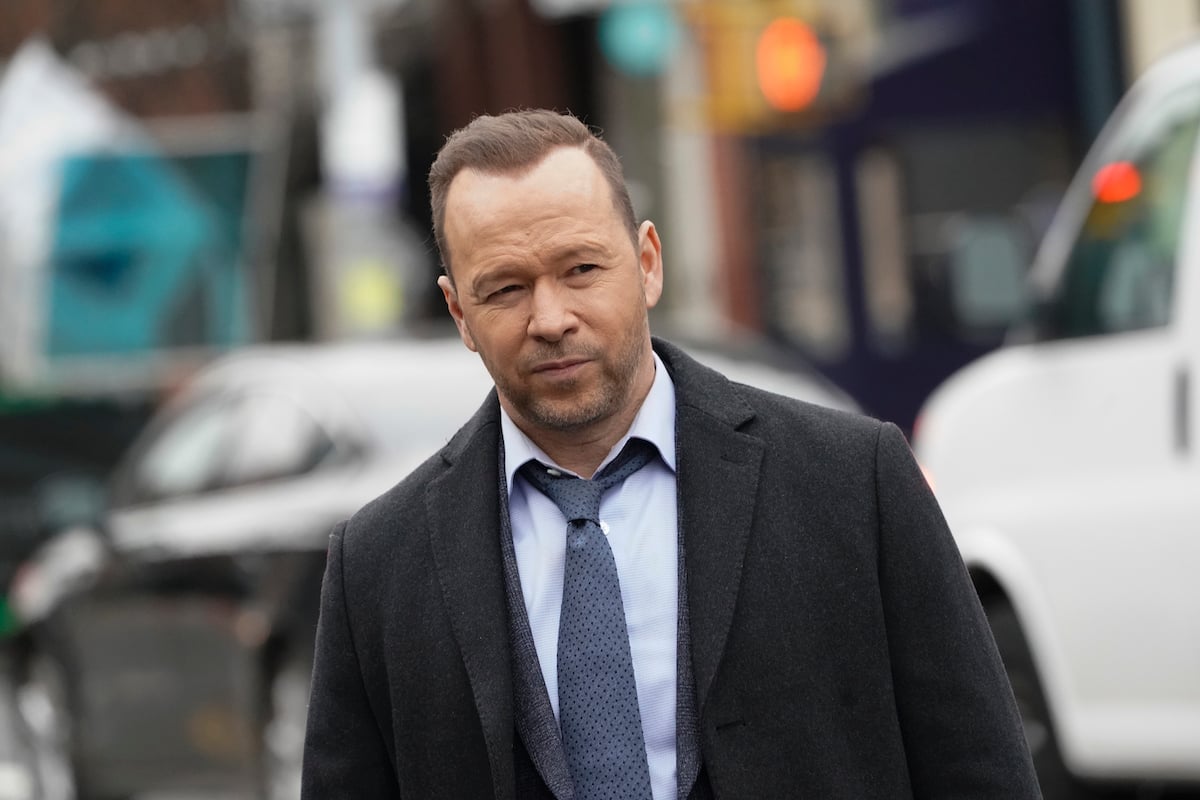 Things might be a little more confusing now there are two people named Will on the set of Blue Bloods. On top of that, sometimes they're in the same scenes together. Wahlberg revealed how he made a joke about the situation.
"I now refer to the two Wills as 'Will' and 'Will Not.' I won't say which is which!" Wahlberg said on TV Insider. Hochman talked about being happy to join the TV family for their weekly ritual.
"It was really a special room to find myself in," he said. "It was quite the departure from the most recent thing I'd done, which was a two-person show on Broadway!"
Tom Selleck also talked about how the reveal of Frank's other grandson affects his character. "Frank has always carried a certain amount of guilt [over son Joe's death] because of his sense of responsibility," he explained. "Though he didn't give the order for the job Joe was on, he [feels he] ordered him into harm's way. So meeting his grandson is kind of a second chance."
We might never know which nickname goes to which actor. But it sounds like the cast is having fun with the newcomer.