'Blue Bloods': Donnie Wahlberg Has a Picture of This Unexpected Celebrity on Danny Reagan's Desk
Donnie Wahlberg is known to have fun with the Blue Bloods audience and his fans. This makes him different from his character, Danny Reagan who is often very serious given his job.
He recently showed that he keeps a picture of an unexpected celebrity on his desk. Find out what the picture is and more sneaky things he has done when working on the show.
Donnie Wahlberg previously would sneak in New Kids On The Block references into 'Blue Bloods'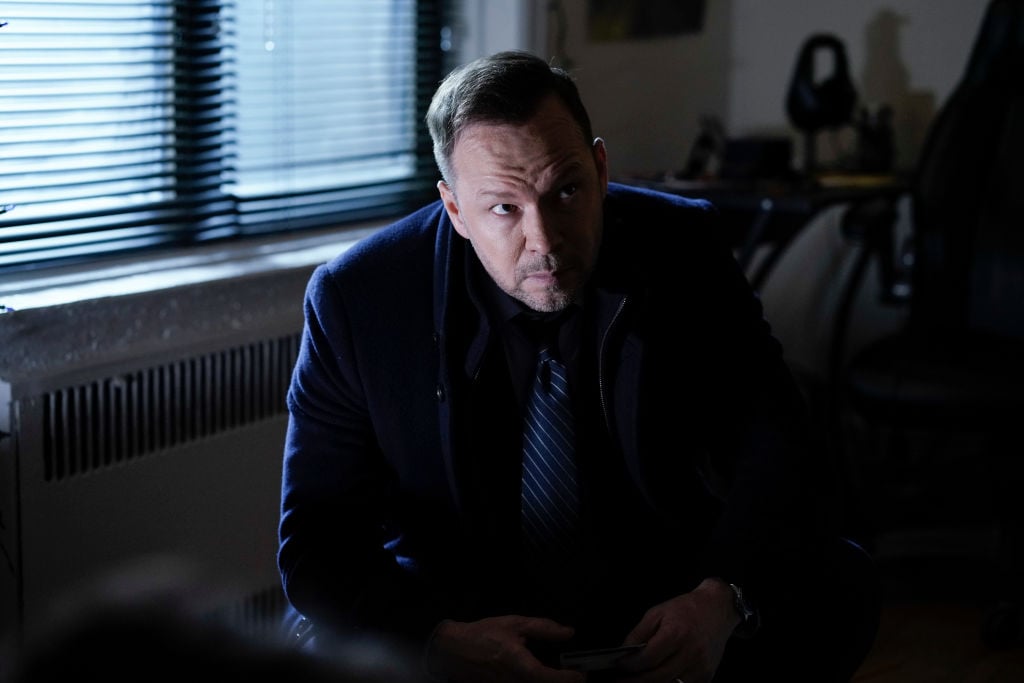 The actor toured with New Kids On The Block long before he started playing Danny Reagan on Blue Bloods. He talked about how he would put that into the show in the first season.
"The first season I snuck a new Kids On The Block [song] title in every episode," he told Showbiz Cheat Sheet. "So I would tell, like Bridget [Moynahan]'s character, 'Hey, hang tough' and 'Call It What You Want,' 'Step by Step.'"
Walhberg then continued, "I was speaking in song titles pretty much every episode and nobody was really catching it because of the way I did it. But my music fans and the [NKOTB] fans definitely were catching it. And every week they would hashtag whatever the song title was. It would usually end up trending on Twitter. I love it."
The actor obviously isn't afraid to have fun with his job. He recently showed how he likes to have fun with one of his co-stars.
Wahlberg shared a video of him dancing with Marisa Ramirez
Fans often see Danny and Baez (Marisa Ramirez) being very serious. That makes sense given they are solving cases together.
However, the actors can be a lot less serious on set. Wahlberg tweeted a video with Ramirez. They were in a car listening to Rihanna's "We Found Love."
He captioned the video with "Happy Monday from the set of #BlueBloods! Make today great! #MondayMood#[email protected]_CBS."
He keeps a picture of Tracy Morgan on his desk
Wahlberg was on the set of Blue Bloods when he decided to record a video for fans. "A lot of TV cops on television. How many of those TV cops have a Tracy Morgan 8 x 10 on their desk?" he asked.
He holds up the picture of the actor dressed like a police officer. The picture is from Morgan playing a cop in the movie, Cop Out. You can then hear what sounds like Ramirez laughing in the background.
He captioned the post with "100% #facts! I've kept this on Danny's desk for nine seasons! Only I'm not sure that Danny Reagan actually loves the @tracymorgan pic as much as @donniewahlberg does! #Brooklyn #Salute #Respect #BlueBloods #CopOut."
Fans shared what they had to say about the picture in the comments. "You should hide in amongst [sic] framed Regan [sic] photos to see if anyone notices," one fan wrote. Another one wrote, "You just challenged all those other TV cops to get and keep an 8 x 10 photo of @tracymorgan on their desk. I'm curious to see who takes the bait."
The picture is certainly an interesting prop for Wahlberg to use. Fans will have to watch closely to see if they can spot it on the show now it has been revealed.