'Blue Bloods': Donnie Wahlberg Responds to Jennifer Esposito Saying They Needed to Be Separated
Donnie Wahlberg is still going strong playing Danny Reagan on Blue Bloods. However, that's after losing several actresses who played characters that were very important in Danny's life. The first one was Jennifer Esposito.
She recently reflected on their time together. Find out why she said they should have been separated during filming and more.
Jennifer Esposito was fired from 'Blue Bloods'
Esposito played Jackie Curatola who was Danny Reagan's partner for two years. She was then fired in 2012.
"Jennifer has informed us that she is only available to work on a very limited part-time schedule," the network said in a statement, according to The Hollywood Reporter. "As a result, she's unable to perform the demands of her role, and we regretfully had to put her character on a leave of absence. She is a wonderfully talented actress, and we hope that she will be able to return at some point in the future."
The actress reportedly was told by her doctor that she needed to reduce her schedule due to celiac disease. She claimed the network gave her a hard time about her health instead of cooperating.
She addressed her firing on Twitter at the time. "CBS didn't listen to my doc and I collapsed on set. Which everyone saw! After a week off my doc said I could return to work but CBS … (i)mplied that I was NOT truly ill and this was a scheme to get a raise! It's been almost two months without (bringing) me back to work + keeping (m)e from working anywhere else! … Absolutely shameful behavior," Esposito tweeted.
She said she should have been separated from Donnie Wahlberg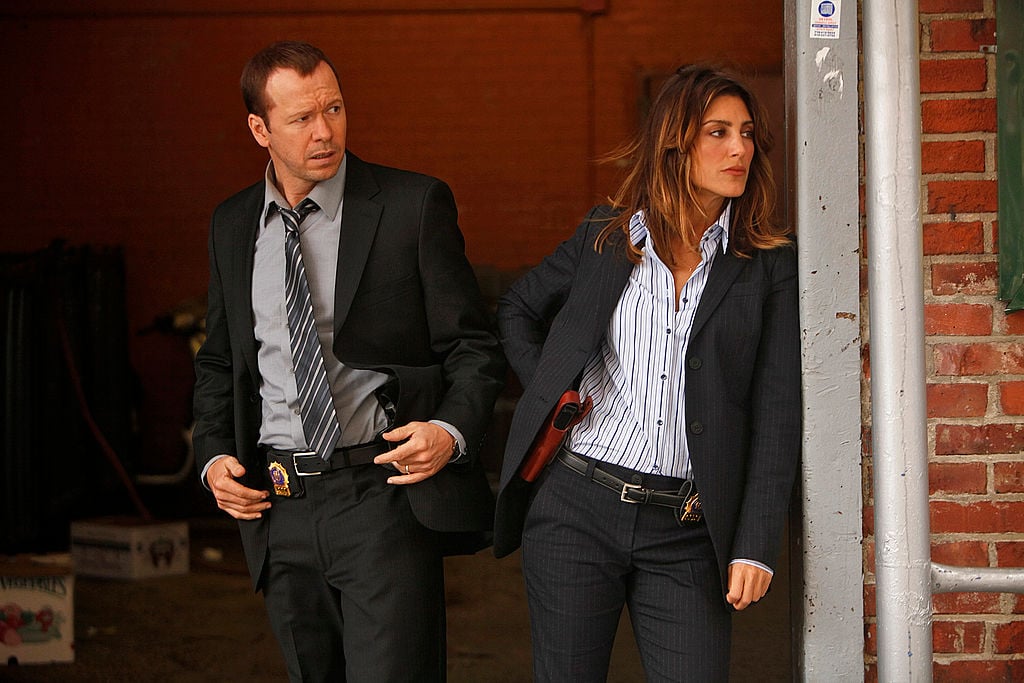 The actors spent a lot of time together given they played partners who were detectives. Esposito still has nothing but good things to say about him.
"Again one of the best people I've worked with," Esposito said on People's Couch Surfing as she watched an episode of Blue Bloods. "We had so much fun. I think they needed to make us separate because that's how much fun we had. We would be cracking up and dancing right before a take and then we'd be like 'So did he do it?!'"
When asked if he showed her dance moves she answered they were "dancing all the time." Esposito went on to talk about why that kind of energy is good to have on set.
"You're on set so long especially doing a drama on TV like this. I mean you're there long, long hours and he was wonderful," she said.
He tweeted that it was an honor to work with her
Wahlberg responded to the tweet of Esposito talking about their time together. He also had nothing but good things to say about the actress.
"Seriously, it was not only fun working with @JennifersWayJE but it was an honor to work with her. One of the very best actors/actresses alive today. #Facts! Not to mention — an inspiring activist, advocate & baker! #BlueMiserables Coming soon!" he tweeted.
A fan replied to his tweet with, "I will never ever forget the night Jennifer's last episode aired. Sad for so many reason [sic.] #jackie will forever be my favorite partner of Danny's #BlueBloods." Esposito then tweeted, "Even sadder to film it."