'Blue Bloods' Star, Donnie Wahlberg Says Danny's Sons Might Decide If He'll Be with Maggie or Baez
This season of Blue Bloods showed Danny Reagan (Donnie Wahlberg) continuing to solve cases with his partner Maria Baez (Marisa Ramirez). Maggie (Callie Thorne) is also back to help them out using her psychic abilities.
Will there be a love triangle between them? Showbiz Cheat Sheet talked to Wahlberg on Dec. 4, 2019. This is what he had to say about how it might be resolved by his sons.
Donnie Wahlberg said 'Blue Bloods' is flirting with Danny dating again
Will Danny start dating in season 10? The actor talked about the direction of things for his character.
"They've definitely been flirting around with Danny," Wahlberg told Showbiz Cheat Sheet. "I think his connection with Baez has been growing. I think the medium Maggie played by Callie Thorne has been building an interesting relationship with Danny."
He continued, "So I don't know what the future holds. I don't look beyond the script that I'm doing right now. I never ask what's going to happen next with Danny. I just like to show up and be surprised because I don't want to anticipate anything. I'd just like to discover as I go."
He thinks whatever happens needs to honor Linda and Danny
It's been some time since Amy Carlson, who played Linda Reagan, left the show. Fans have been watching Danny dealing with her death and Wahlberg talked about that.
"But I think what's good is that the audience needed to evolve after Linda," said the actor. "The same as Danny did. I think I needed to mourn or Danny needed to mourn the loss of Linda." He continued, "If anything came along too quickly I think it could have been very disappointing for the audience and I don't think it would have been authentic to who Danny is and what him and Linda's relationship was."
Wahlberg later said, "I think they want to see him happy. But most importantly, they love him and Linda together and whatever comes along for him next needs to be something that honors their history and their relationship and the audience's love of Amy Carlson's character."
He thinks Danny's sons will have a vote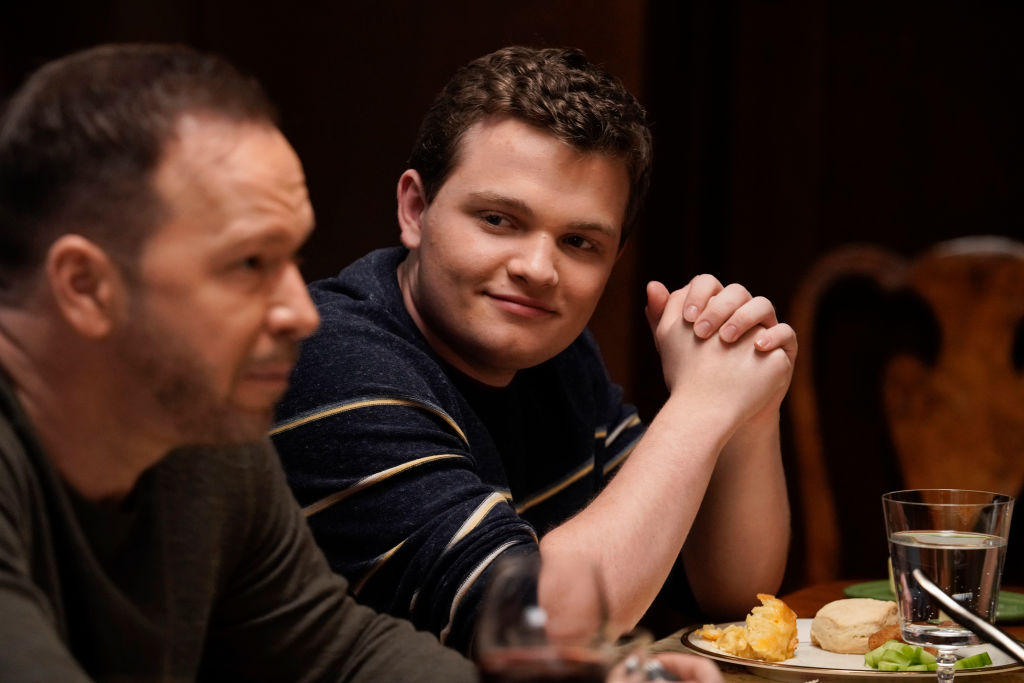 Danny's sons Jack (Tony Terraciano) and Sean (Andrew Terraciano) lost their mother. So it only makes sense that they will affect their father's decisions going forward.
Wahlberg talked about his personal experience with dating and how his character might have a similar experience. "Well, having been a single dad myself and being remarried to my lovely wife, Jenny McCarthy, I would say she has a son and I have two sons. And the children, in some ways, get a vote when you start a new relationship as a single parent," he said.
That could mean the sons will decide between Danny's partner, Maggie, or someone else. "So I think Danny's preference is one thing, but I think his two boys are going to have a vote. I think they would have to have a say so, too. So if they had a vote, I'm not sure who they would cast it for, but it could be something entirely different for all we know," said Wahlberg.
The actor seems open for his character to move on romantically. Fans will have to wait to see if it happens this season.