'Blue Bloods': Donnie Wahlberg Sneakily Puts 1 Thing on His Food During Family Dinner Scenes
The cast members of Blue Bloods get real food for family dinners and sometimes eat during the scenes. Donnie Wahlberg, who plays Danny Reagan, revealed there is one thing he puts on his food to take things up a notch. Find out what he keeps in the show's refrigerator and more.
Donnie Wahlberg said the dinners on 'Blue Bloods' reminds him of his childhood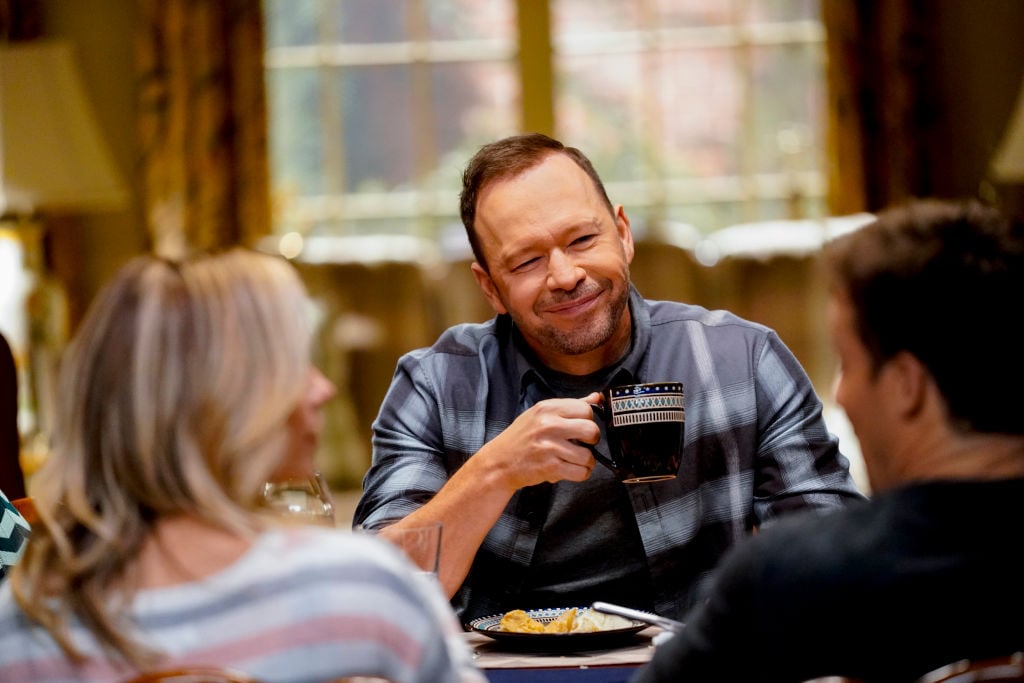 Blue Bloods fans often talk about the Reagan family dinners being their favorite part of the show. Wahlberg revealed what those scenes mean to him.
"Well, the family dinner scenes on Blue Bloods, the very first one that I ever read, obviously, was the pilot episode," he told Showbiz Cheat Sheet. "When I read that scene, that was the moment I decided I wanted to be a part of the show."
He revealed what it was about that scene that drew him in. "I hadn't been offered the job yet, so I had to go in and earn it," Wahlberg continued. "But I read that scene and it rang so true to my childhood and to my upbringing with all of us sitting around the table arguing and disagreeing and everyone have a different point of view."
Wahlberg said the characters also remind him of his family
The actor was also raised in a big family. There are certain characters that remind him of his own family members like Frank Reagan (Tom Selleck.)
"And with this brooding, mustached dad at the head of the table literally shooting that first dinner scene, it took me back to my childhood when my dad sat at the head of the table with his mustache holding court over the table," Wahlberg explained. "It just felt so authentic."
He also mentioned how Erin (Bridget Moynahan) reminds him of his real sister. The actor has since revealed something he likes to put on his food when filming family dinner.
He said he uses hot sauce on his food during family dinner
Wahlberg is working with Frank's RedHot Sauce so he talked about his love for the sauce with PopCulture.com. He got the word out that he'll be using it on Super Bowl Sunday, but he also uses it at work.
"I know this sounds crazy, I had to get rid of a lot of the condiments and toppings I use because they're not really healthy, and Frank's just became the perfect replacement," he said. "I think that's where I really made Frank's sort of my go-to for everything."
The actor said the hot sauce also comes in handy on set. "I tend to sneak Frank's to the set and if you do look in the Reagan refrigerator on Blue Bloods, you will see a bottle of Frank's in the refrigerator," Wahlberg said. "It's mine though. It's my personal bottle, not like a prop or anything. That's what I actually use for the family dinner scenes."
Now fans know another thing the star likes to do during those family dinner scenes. Wahlberg likes his food with a little bit of hot sauce.