'Blue Bloods': Eddie Reveals if She Regrets Taking the Reagan Name
Eddie talked about becoming a Reagan on a new episode of 'Blue Bloods'. But does she regret taking on the family name?
Sometimes it takes time to figure out if you'll change your name after getting married. Eddie (Vanessa Ray) made it known she was struggling on deciding if she wanted to drop Janko for Reagan before doing so. She talked about her decision in the new episode of Blue Bloods.
Eddie talks taking the Reagan name on 'Blue Bloods'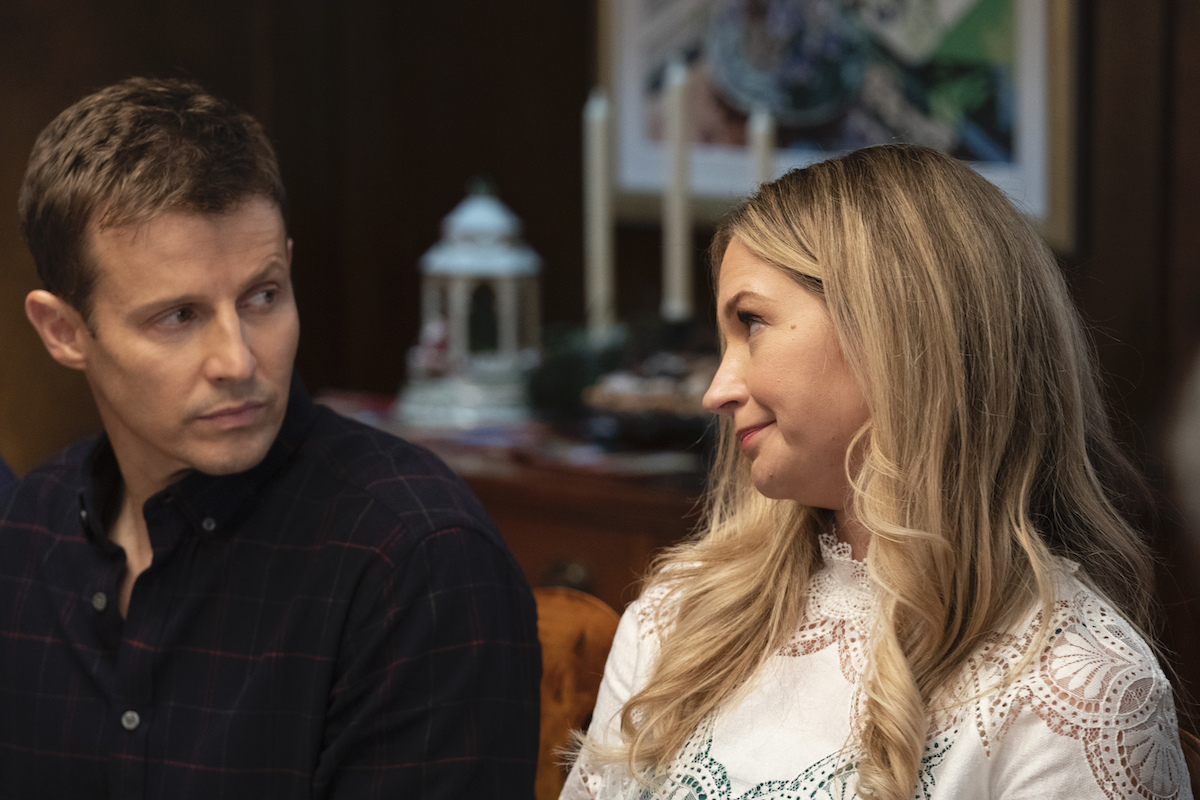 The episode, "Atonement" picked up where the previous episode left off. The Reagans were having dinner with Joe Hill (Will Hochman) and his mother, Paula (Bonnie Somerville).
In this episode, they all shared their reactions to the news of Joe being related to them being out to the public. Eddie chimed in to talk about her decision to take on the family name.
"Can I make this about me for a minute? When I married Jamie (Will Estes) I took the name and at the end of the day it hasn't help, hasn't hurt," she told Joe. "Plus she comes from a long line of felons," Jamie joked.
Eddie was previously hesitant on taking the name. This was discussed around the time of their wedding.
She previously didn't want to be a Reagan
The former partners were in love while planning their wedding. But Eddie was very hesitant on becoming a Reagan through name.
Jamie did warn her that her being a Reagan could make her a target. He seemed to understand if she decided to not go through with it. Eddie considered changing her name to "Eddie Janko-Reagan," but then her boss said it was a mouthful. She then decided to use her different names for certain situations.
"You know what? How about Officer Janko at work and just Mrs. Reagan at home?" she asked Jamie. "That sounds good to me," he said.
Joe is having a harder time
Sadly, it looks like Joe is having a harder time being seen as part of the family. His co-workers think he lied about being part of the family for some time so he got into a fight.
Joe then decided to distance himself from the family again. The episode ended with him not going to family dinner to meet Nicky (Sami Gayle) and Jack (Tony Terraciano). Joe is also taking a break from work.
The ending was certainly sad. But there's hope Joe will find his way back. It's obvious he's passionate about working as police officer. He also previously wondered who his father is and now has an opportunity to get to know the other side of his family. He even bought food for family dinner even though he knew he wasn't going to show up.
It looks like Eddie doesn't regret her decision at all. Hopefully, Joe doesn't regret getting to know the Reagans this season either.