'Blue Bloods': Why Erin and Anthony 'Make a Great Combo,' According to Steve Schirripa
Blue Bloods has several dynamic duos who work together. Steve Schirripa has talked about his character, Anthony Abetemarco, and why he and Erin Reagan (Bridget Moynahan) make a great combo.
Who does Anthony work for on 'Blue Bloods'?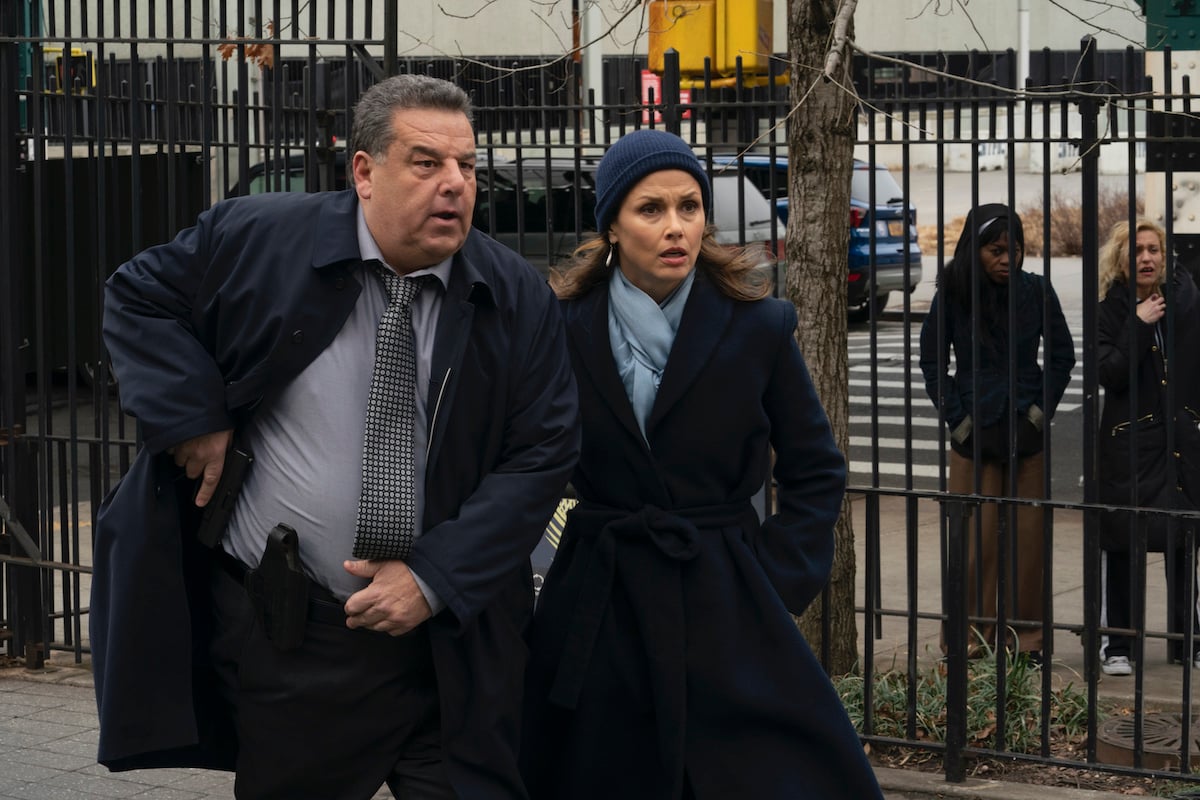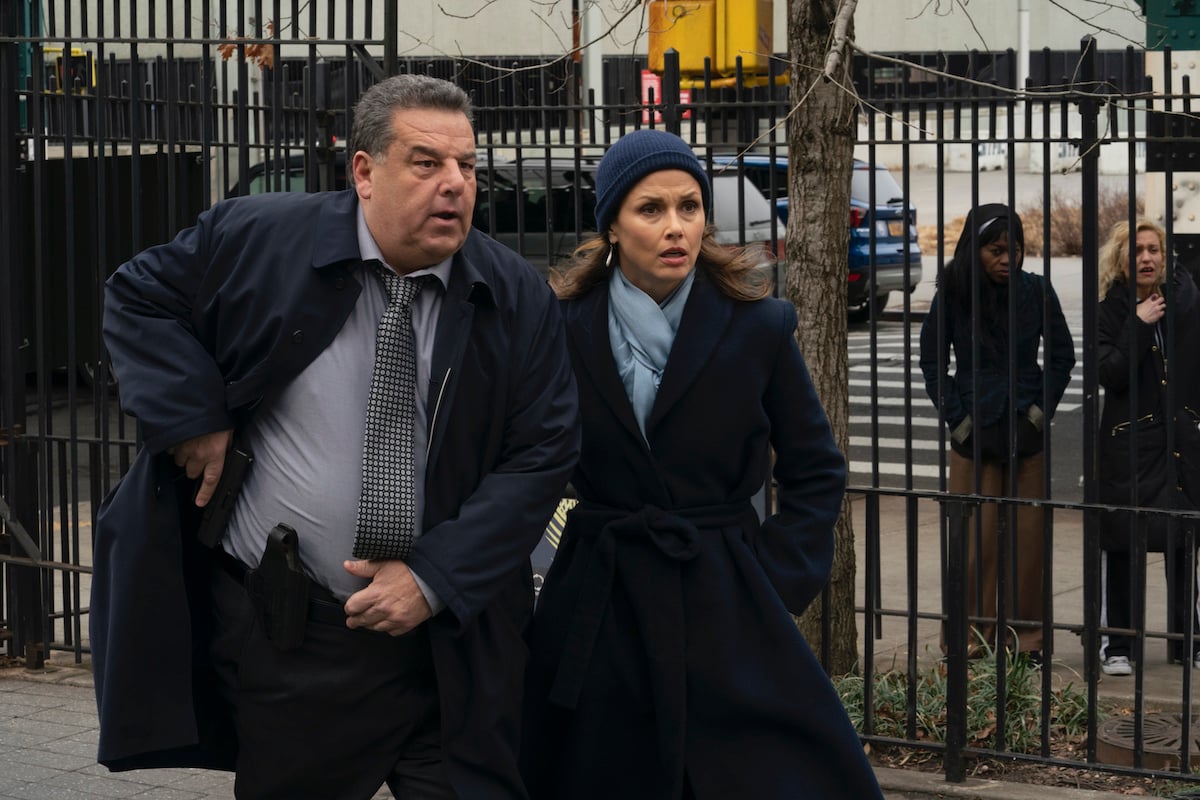 Erin Reagan works as an assistant to the District Attorney. Anthony works under her as a D.A. investigator. Anthony was introduced in the show in season 6 in the episode "Hold Outs."
In that episode, Erin is given a murder case by the D.A. after someone else tried it, and there was a hung jury. She calls Anthony for his help, but he gives her a hard time. He makes it clear that he works for the D.A. but is only "loaned" to her.
Anthony still helps her after they give each other a hard time. He shows her there is an eyewitness that wasn't included in the first trial. Anthony doesn't have the same office in this episode. But after Erin asks for his help, he's already walking the streets with her to solve the case. 
Their chemistry was a hit. Erin and Anthony have continued to work together ever since then. The actor explained why they work so well together.
Steve Schirripa says Erin and Anthony make a great combo
Erin is often working on a case, and Anthony helps her get whatever she needs. Schirripa talked to Lena Lamoray about Anthony's great traits.
"He's a smart, hard-working guy, and he's been around the block," Schirripa said. "Bridget Moynahan, who plays Erin, is just a terrific actress." 
He continued, "I think we make a good combo. Erin is prim and proper and I'm the complete opposite, so it works pretty well."
The actor noted that Erin is usually "tough" on Anthony. One reason the duo works is Schirripa said he "clicked" with Moynahan, which doesn't always happen.
Who does Erin Reagan end up with?
Fans have seen pairs who've worked together fall in love on the show, like Jamie (Will Estes) and Eddie (Vanessa Ray) Reagan. It's possible it could happen again.
Anthony is known to be very protective of Erin, whether she needs it or not. He especially doesn't like her ex-husband, Jack Boyle (Peter Hermann). But so far there is nothing more than playful friendship and a working relationship between them. 
Erin is still single in season 11. However, she does still flirt with Jack when she sees him. Anthony is usually not afraid to speak his mind about it. Fans will have to keep watching to see who she if she'll end up with anyone in the end.